Exclusive: Abhilash Choudhury releases video for Musafir
Mar 08, 12:58pm
The second track off its EP, and the second with the music video, Musafir is an 'open to interpretation' song that covers the journey of a life through three important phases.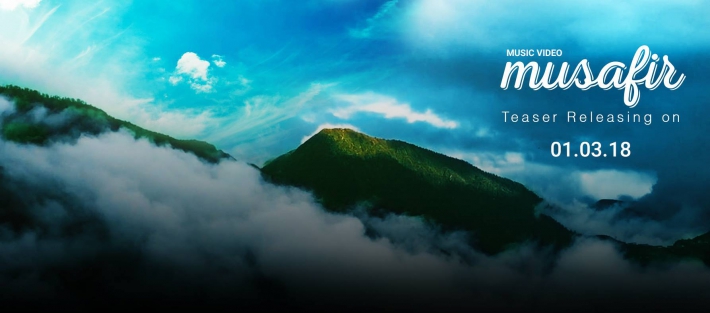 "Life has its own way of making things fall into place." These are the words of Assam-born singer-songwriter Abhilash Choudhury who releases his third music video as a musician, and second off his debut EP 'Musafir'. Prior to 'Musafir', the musician had released the music videos for 'Guzarish', the first track off the EP and a single titled 'Shaamil'.
Listen to 'Musafir' exclusively on Rock Street Journal:
"As the name suggests, Musafir is a word which can mean either traveler or a nomad. I wanted a music video that will complement that," informs Chodhury. Joining him in the cause for Musafir's music video was director Abhilash Bashiya who brought the singer-songwriter's lyrics to life through a video that captures what a traveler - despite the diversity in background and regionality - experiences in his or her own journey.
Choudhury adapted to a life that involved moving from one region to opposite as nomads, and there lies one of the inspirations behind the EP. "I was born in a small Assamesse town called Goalpara," educates Choudhury. The musician briefly worked in Kochi and studied management in Calicut, and in the process, stayed constant to one passion that turned out to a result of Choudhury's mother's influence - music. A self taught guitarist and vocalist, Abhilash Choudhury released the EP on October 2017.
The construction of the EP lasted for over a year and Choudhury insists that the initial contemplation suggested to full-fledged studio album release. However, the musician settled for an EP release without compromising on the idea of releasing individual music video for the featuring songs. The song 'Musafir' lacks a central character that enables the viewer to connect with the video and the lyrics through their own perception. However, the EP 'Musafir' holds a strong central theme that ensures the flow of the three tracks create a journey of sorts. 'Sapno Ke Aage' is the first track off the EP, and effectively, the last one to receive a music video treatment.
The musician adds, "'Sapno Ke Aage' revolves around our childhood and the enery and ambition that sticks with the naivety, 'Guzarish' concerns the middle age and the desire to love and be loved, while the last song 'Musafir' speaks about the journey that ends with contemplation and accomplishment and regrets and so on so forth."
Listen to the EP here: