The song is a taste off Sutej Singh's new guitar-freakout album 'The Emerging'.  
The past couple of years have seen relatively little experimentation in the Indian music scene, at least in terms of heavier sounding genres. The electronic movement is yet to die down and the alternatives to it are frightfully stale; worn-out rock or worn-out metal. This exciting development arrives from Solan, a small developing town between Shimla and Chandigarh, thanks to an effort that began over two years ago. Sutej Singh's new song from his upcoming album 'The Emerging', while clearly rooted in the past, is a welcome breath of fresh air.
It has been an excruciatingly long time since something like Oceans Apart has come out in the scene. It is a loud, theatrical and dramatic instrumental piece (the whole album features no vocals), complete with big riffs, shredding for days and massive production. The composition makes no bones about what it is, and neither does Sutej, the brains behind it. The basic essence of Oceans Apart is largely influenced by John Petrucci's solo project, Dream Theater and other 90s guitar-driven operas. Sutej Singh is completely fine with taking a dated genre and reintroducing it to the mainstream, and the music benefits from his fully involved and exclusive effort.
Listen to Oceans Apart here:
To look futher into the technical aspects, the guitar playing is not to be ignored; Singh can shred and noodle and do almost anything with sheer prowess. What also stands out is his songwriting capability. The guitarist picks and chooses moments to let loose, opting to write coherent songs instead of using an album to advertise his chops. Oceans Apart starts with a lonely guitar melody that builds and builds into a huge, anthemic riff that fills your ears entirely; it is supplemented by booming drums and bass, raspy rhythm guitars and a whole ton of orchestral instrumentation. It is this element that gives the song (and the album) its drama, and the listener the much needed emotion (commonly known among millennials as 'feels'). Every little space between the instruments is covered by big strings, most rhythm sections are augmented by violins, and at times strings are used as the main instrument instead of the guitars (notably Oceans Apart). There are moments where the guitar even sits back in the mix; the strings are front and center and hit you like a train. It's an intense experience.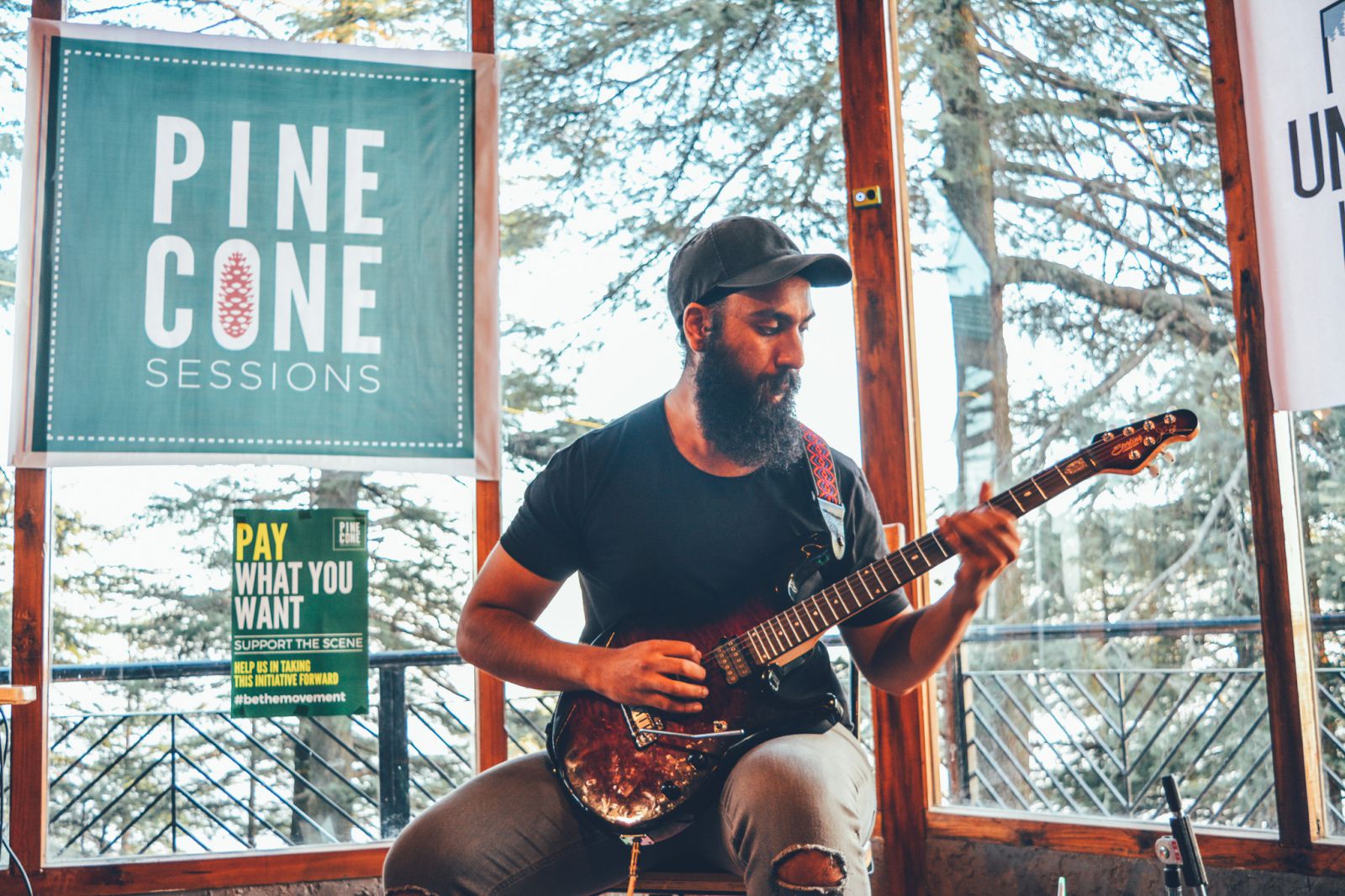 Mixed and mastered in Germany (thanks to Christian Moos at Spacelab Mixing Suite and Joachim Erig's Mastering Ranch respectively), the album features Scott Higham (Ghost Community, Ex-Pendragon) on drums throughout the album except the title track (Haken's Raymond Hearne fills in for The Emerging). Bassist Kylon Amos, flautist Gina Luciani and Leon Ross (orchestral arrangements) feature in Singh's most ambitious project so far.
Sutej's writing process is simple but labored; he would start with a guitar melody and add layers as they naturally occurred to him. While he wrote parts for all the instruments himself (except the bass) and recruited session musicians to bring them to life, ideation with available resources and talent resulted into three years to complete the album. Sutej Singh composed The Emerging an instinctive manner without much regard for how this sound would sit in today's musical landscape. He is not particularly into electronic genres, and this song sounds better for it; though the production is modern, he has no time to make you contemplate with sparse instrumentation and subtle textures. The song is massive, very over-the-top and proud of itself.
Older generations of listeners will recognize the old-school elements like the screaming guitars and big riffs, but there is a generation of listeners who are too young to have a reference to it; a generation saturated by electronica and djent. To them, this will be alien and familiar at the same time.
You can pre-oder the album here: