Kolkata based Sambit Chatterjee is a drummer/percussionist working in mutliple projects. We talk to him about his journey, life as a musician and his belief in the arts.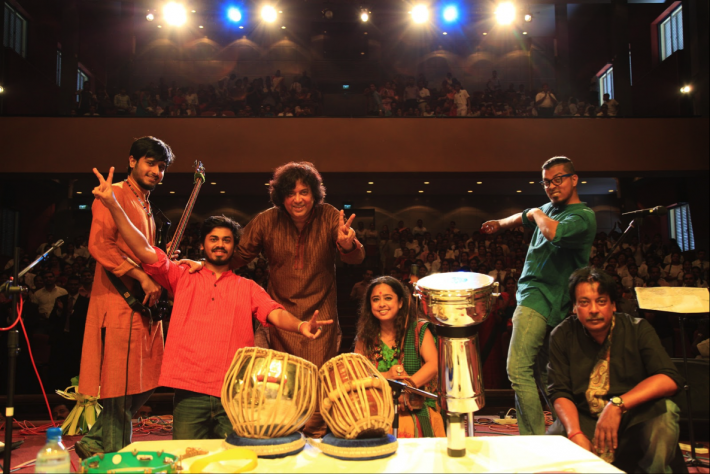 Photo Courtesy: Ashok Choudhury, Nh7Weekender, Sambit Chatterjee
There is a massive possibility if you have even the slightest bit of interest in the independent music scene in India, Sambit Chatterjee's name would surely ring a bell. A Kolkata based drummer, part of the Dance/Pop band Ganesh Talkies, hardcore metal band What Escapes Me, there is literally no sabbatical to him and his variants.

From being a vocalist to a guitar player and finally finding drums as his true calling, Sambit at a mere 27 years of age hasn't left any path untraced as a musician. "I always say yes to anything and everything, not because I have to, I am just inquisitive and feel there is always something new to learn. And everything I do, I love it, finding loss in everything is way too easy and taking a risk has its own adventure" adds Sambit.

Sambit's musical journey has a background, being the son of a Grammy nominated percussionist like Pt. Subhen Chatterjee and having such a musically rich family background would obviously have it's own impact, "I was trained under the Lucknow gharana of Tabla and grown in a classical environment where my mother has immense knowledge in Tagore music and my grandfather was into tribal folk music. It was a weird upbringing, it was like a rainbow." he adds. His relationship with his father, as he admits has taught him many things and made him become like him, having no importance to money, fame or ego and just believing in the priority of "riyaaz". Moreover, his love for percussion was also nothing that was enforced by his father and he just picked it up by playing Dhaak at Durga Puja.
Being a multi talented individual of many sorts, Sambit believes he could have been a cook if he didn't take up music. "I have tried everything, from singing, theatre and cooking, everything is art, but it's great to realize my real happiness lies in being a drummer." He also believes in philosophy and is interested in path breakers and inventors, biggest inspiration being the likes of Nikola Tesla.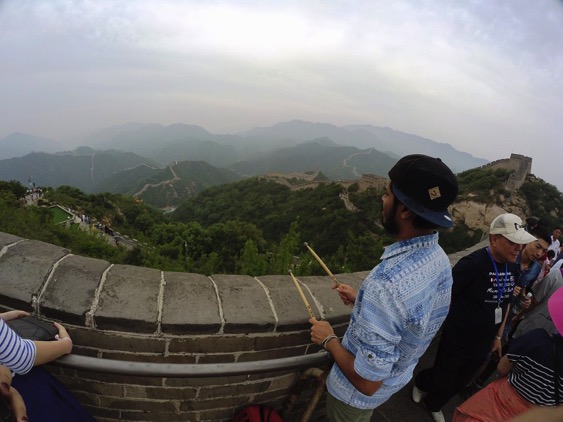 Sambit has been busy since Ganesh Talkies EP titled "The Great Indian Freakshow" released and videos being out from What Escapes Me and performing at the Forkaal Festival recently. Being a part of so many projects, Sambit misses the randomness of playing his music having back to back practice sessions everyday, quoting, " Its like a fart, after you're done, the air still stays around. After i'm done playing with one band, the music still stays so i prepare myself for multi tasking everyday." In addition to that, he's prepped for his U.S. Tour with fusion band 'Karma', an upcoming gig at NH7 Weekender festival this year and on-going work on his solo efforts, his journey continues in full power.
Check out his new What Escapes me video :-
And his cover of Mutemath's Control :-
Listen to Ganesh Talkies EP, The Great Indian Freakshow here