Arijit Chakraborty talks about latest edition of The Foxtrot Project and the struggles coming with it.
An eccentric maniac, running behind wild things as he calls himself, here's the founder of Kolkata based Record Label, Amuze Records, Producer Arijit Chakraborty. Being from a profound art loving family, Arijit grew up being proficient in music, dance and every cultural activity. Arijit dipped his toes in a lot of jobs, from photography to being a part of various bands followed by wedding film maker realizing later that he loves the idea of sound engineering, being self taught in it.
Arijit started as an independent record label owner at a time in Kolkata when there has been a lack of platform for independent artists. He started with recording folk artists by getting inspired by 'The Rolling Stone Mobile' and creating a board which kept the sounds and mixes separate from one another. He believes that even though there are barely any resources, we have a lot of brains to create magic. Since then he has been recording a lot of local bands and artists, including two albums with a live band performance without any edits or cuts.
In addition, Arijit started with the first edition of The Foxtrot Project in the year 2014-2015, compiling a varied amount of contemporary jazz in one album. Foxtrot Project as denoted was a self invested project with a lot of support of his parents and his wife, giving a lot of experimental guitar/piano based jazz to the project.
Now with a lot many artists and a lot more additions and improvisations to it, Arijit is yet ready after two years with The Foxtrot Project Volume 2. The main aim of starting this project was to acknowledge and bringing the art of Jazz into limelight. Arijit proclaims, "this year I received a lot of calls and emails wanting to be a part of the project, it feels really great being acknowledged like that, but it still is very hard to get sponsors for a project like this." He believes it all comes down to getting some funds for the self- invested project, where Arijit shows his disappointment of not getting quite the help he wants, saying "why spend money at places where it's not even needed? Why are people oiling the same oil head? Instead pay money for the local artists, I am against this hypocrisy." And still hoping the scene will improve for the emerging artists.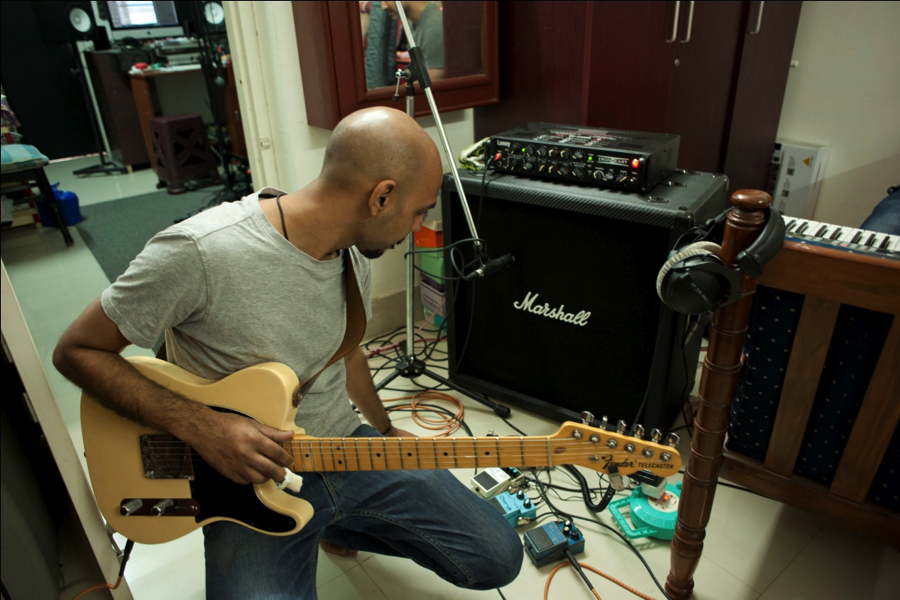 He feels quite excited about the addition of a whole different variety of artists this year for The Foxtrot Project volume 2 and is ready to roll with artists like The Bodhisattva Trio, also from last year giving up a rather impeccable ensemble. The peppy, swing/ jazz trio, Syncopation; giving traditional music with rather modern anecdotes is The Neel Sarkar Project; Martin Visser; the light blues dose of The Rohan Ganguly Project; Felt Tip Pencils; Shonai and last but not the least Rahul Roy and Friends with their version of rock/jazz to the album. This time in accumulation to the album, The Foxtrot project is also packed for a 5-city tour from Pune followed by New Delhi- Mumbai-Bangalore and lastly at their base Kolkata.

Arijit also has a whole lot of future plans with promoting the band Hellhounds and gearing up for yet another tour this November, in continuance with the hope of getting a little closer to his desired goal.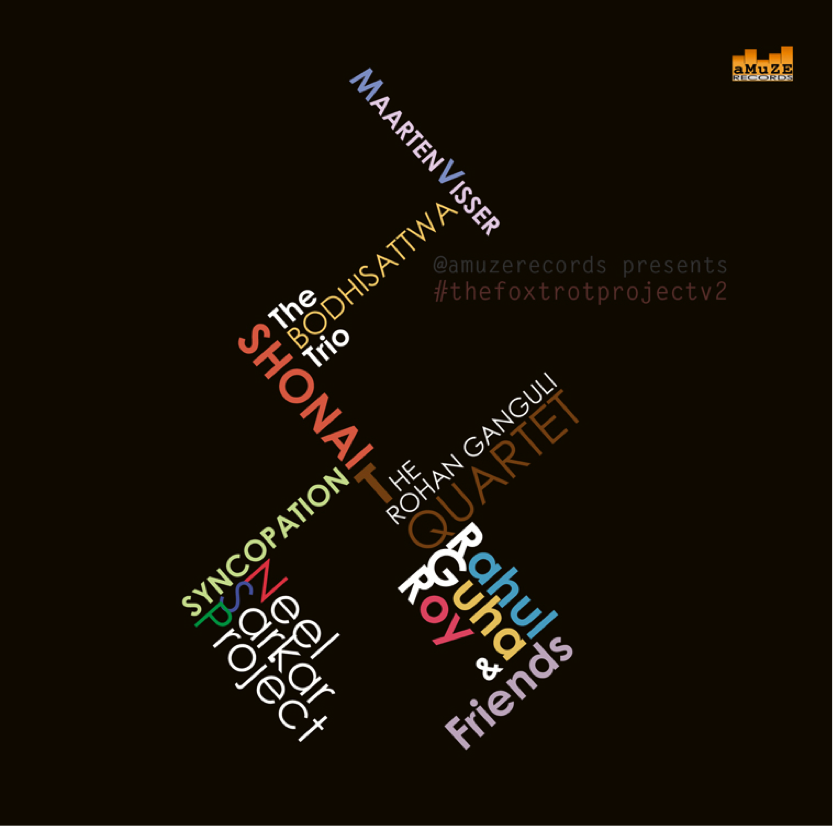 Check out the preview to the The Foxtrot Project-2

To support The Foxtrot Project Volume 2, click here