With festivals like DAKART that had a combination of both music and arts, the event had a fairly large group attending its fresh maiden show.
From live acts to interesting installations of weird looking creatures (to wit, a unicorn with a skull projecting from its forehead, and a skeleton seated on a pink scooter welcoming the attendees), Dakart India's maiden event held at Dhanmill Compound was an experience beyond a cookie-cutter live gig in a secluded Delhi pub. It was definitely something no one would have expected from a metal show. It had a feel of a mini-festival with the format's ubiquitous stalls and beer counters installed at the entrance. Despite being held at a far off location (Chattarpur, a place primarily known for big fat Indian weddings), Dakart's first gig in association with Bohemian Live gave its potential clientele hope (and a few misgivings).
If you were not metal-ready, the event was a good start; it had a sprawling set-up filled with a raucous crowd headbanging to the tunes of Rishabh Seen (professionally known as Rishabh Sitar), who was ably supported by Sambhit Chatterjee on drums, Deeparshi Roy on guitar and Tushar Khuraana handling bass duties.
A co-working space turned into a venue from starch with proper sound, lighting & live art instalments by Marco & Shantanu was a new effort towards brighter, more exciting live acts- indeed a great effort to promote independent allied arts industries (Music, Visual arts, or any other form). Deepak Garg at the console managed sound. The show kicked off with Rishabh Seen playing tracks from his upcoming debut full length album (scheduled to be launched in April-May through an international label). While the crowd enjoyed the Sitar riffs of Rishabh Sitar, they were patient and determined, ready to have their faces melted by Texas instrumental prog-rock band Polyphia.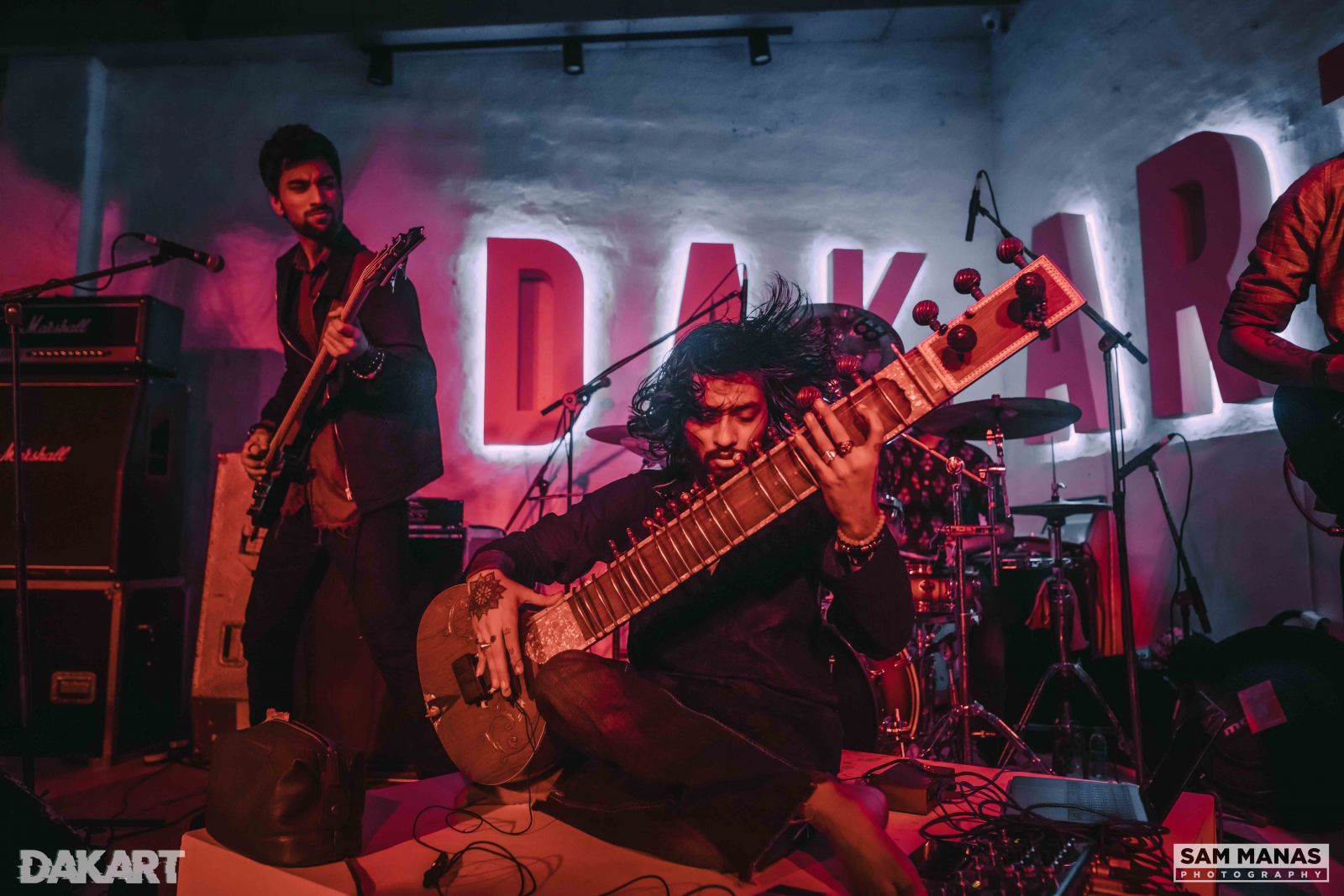 Polyphia, for whom Delhi was the second last stop on a five-city India tour that has seen them visit Pune for Vh1 Supersonic, Bangalore and Silchar. opened their set with barn-burners 'G.O.A.T.' and 'O.D.,' off their third studio album New Levels New Devils, which dropped earlier this year. As the crowd bobbed their heads to the hip-hop beats played with flair by drummer Clay Aeschliman, guitarists Scottie LePage and Tim Henson held court steadily on opposite ends of the stage with bassist Clay Gober wildly snapping his neck center stage. Gober stands as an excellent frontman for the band. He kept the crowd alive and screaming throughout their set. Polyphia played their set with a captivating stage presence packed with energy and resolve, and despite some technical difficulties, the band carried on without distraction. Buoyed by the atmosphere at the venue, Gober also jumped at the audience and attempted to crowd-surf. The audience did not relent either; head banging and moshing/slam dancing all the way through.

Polyphia is known for their ever changing style & experimenting with their music. Their latest album New Levels New Devils is a rich, eclectic blend of prog, electronic, metal, and hip hop influences. It is a great example of how an artist can introduce new, modern, fresh sounds to metal while simultaneously pleasing the guitar-noodling crowd and giving listeners grooves to- well, groove to. The band recently concluded their tour with the Fireball festival in Guwahati, alongside sets from Indian metal legends Zygnema, Voodoo Child, Tyrrhenian and Silver Tears.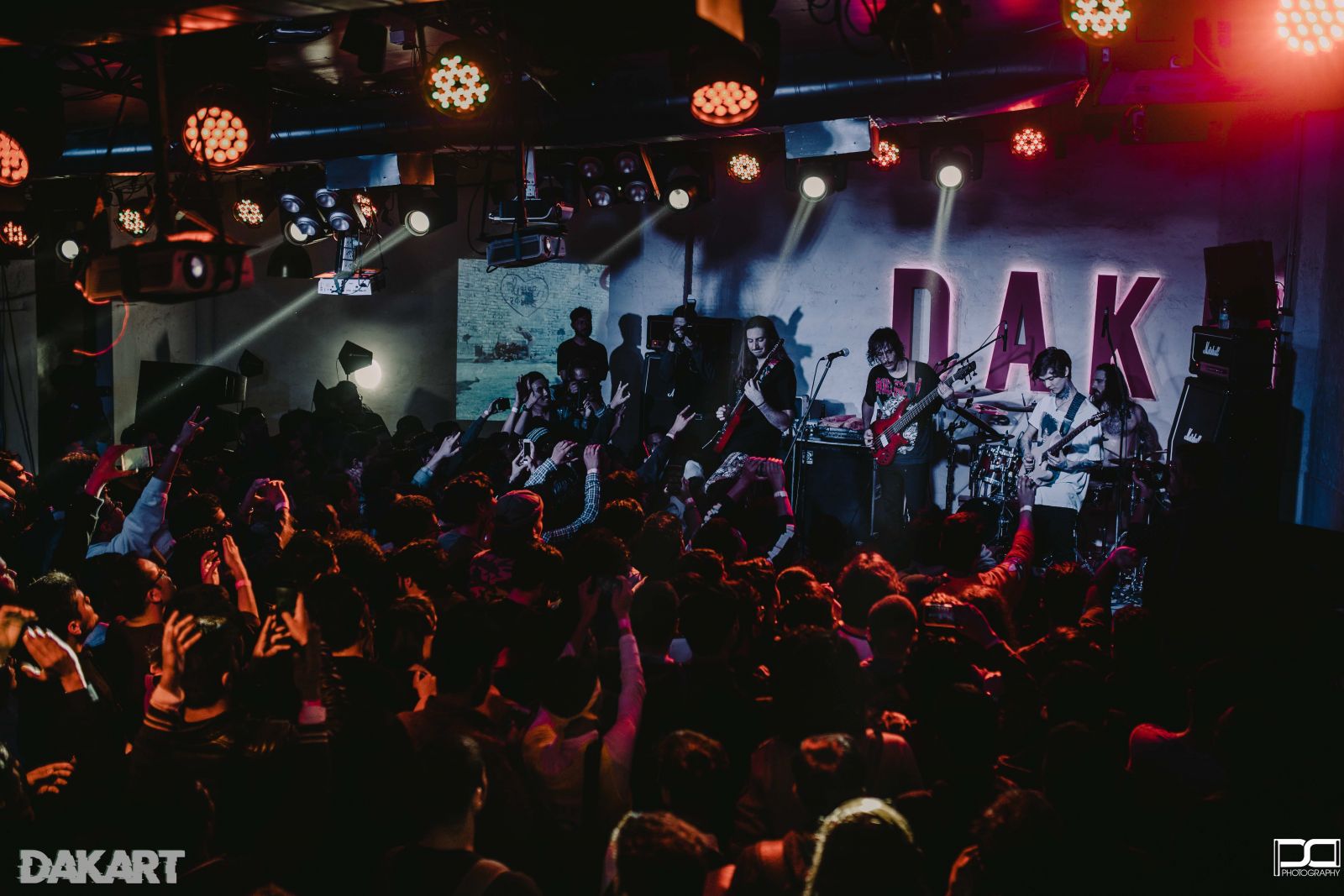 DAKART, a new effort has lived up to our expectations. It was definitely an experience to remember. One would hope to have many more independent live acts in Delhi, independent from dated club venues and bar sales models. Dakart is working towards an inclusive new platform to reach larger like-minded audiences enabling an environment that encourages a balance between pure entertainment and freedom of expression. Their next gig is slated for April. Watch this space for more information.
Watch Sitar Metal's after movie from their Dakart gig below: