Jaden Smith performs to large numbers of audiences on the first day of the festival
20 years old Jaden Christopher Syre Smith, rapper and actor made his debut at the sixth edition of the Vh1Supersonic festival. Slotted on the first day, Smith made an ten-minute-delayed entrance on stage with the Indian flag that perhaps worked toward an explosive applause from a massive audience waiting to see the young rapper. Many fans were trying to get a glimpse of him from the side panels of the stage trying to upload their feat on Instagram stories (not many could succeed due to bad network).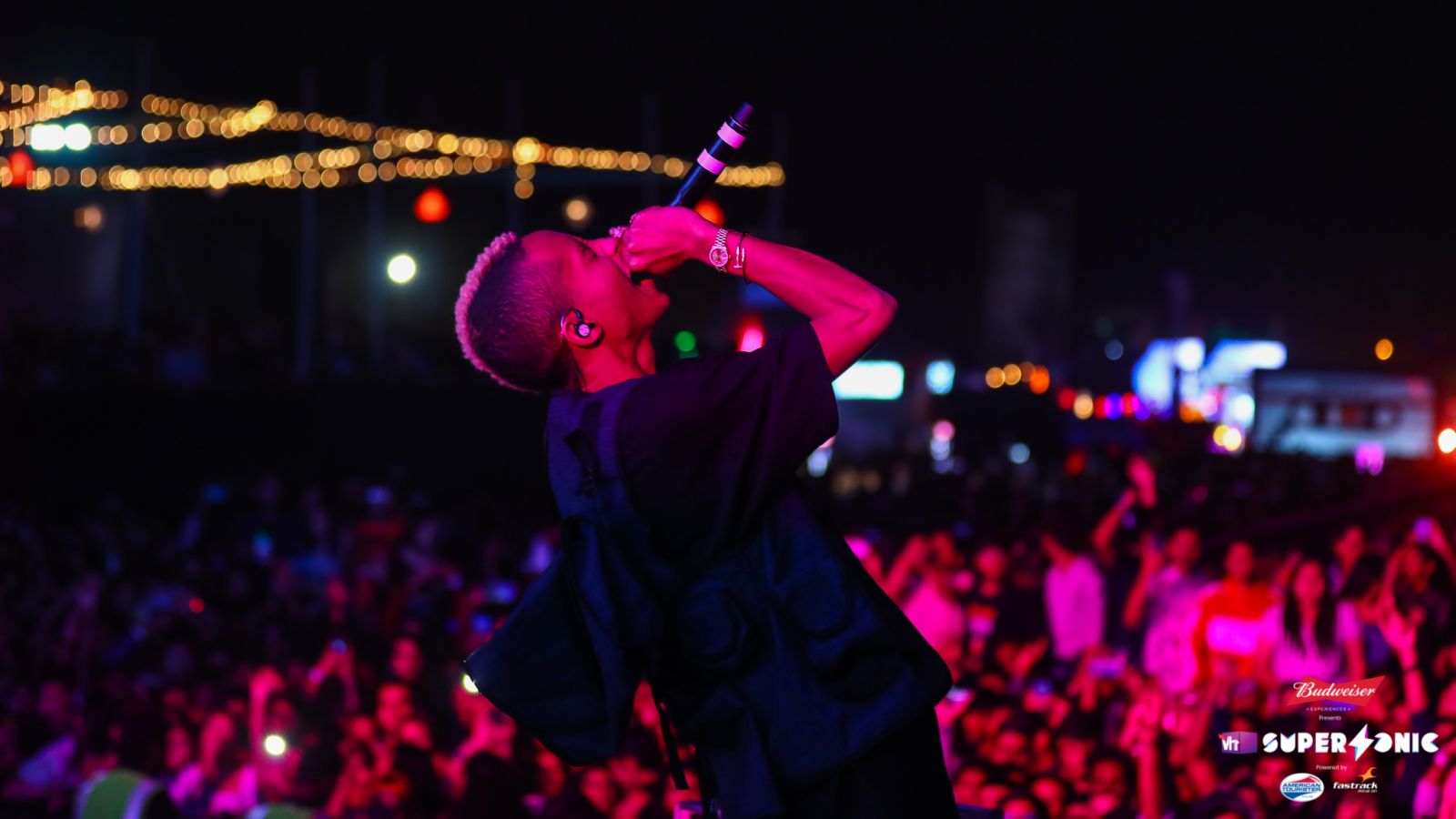 Playing hits like Plastic, Icon and GOKU, the charmed audiences sang along this very successful debut performance while the BudXSupersonic festival definitely scored one to have introduced a young international aspiring global artist like Jaden to India.
Check out one of Jaden Smith music videos of the song Plastic below: