Hosted by Skillbox, this event is another addition to the run of high-profile gigs we have been getting in the Indian scene the past year. The show-going public has of late been able to experience more acclaimed artists from more genres than ever before, and this event is just more proof of that. The band has already played Bangalore, with shows in Delhi tomorrow and Guwahati on the 12th of this month to follow.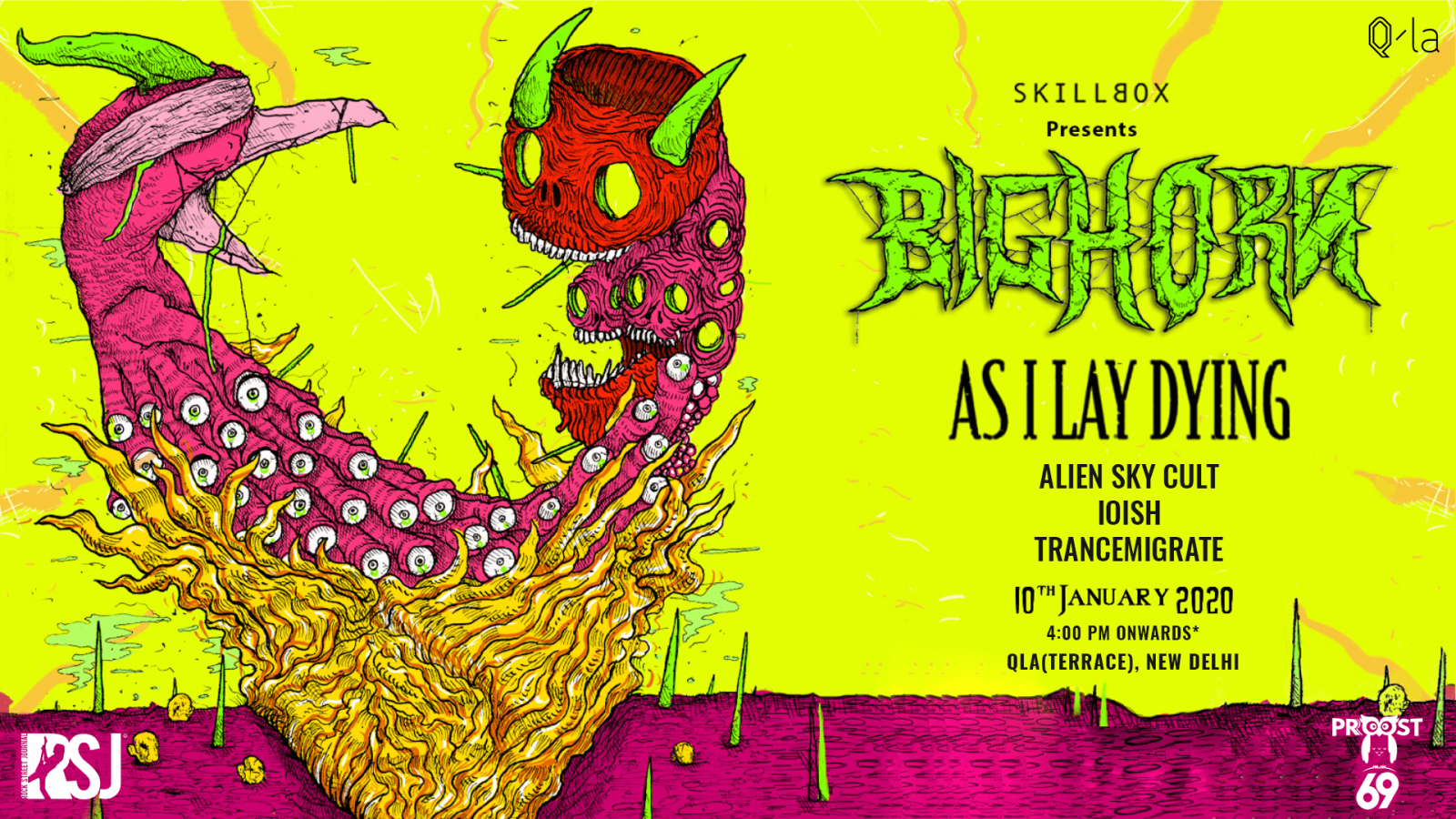 San Diego metalcore band As I Lay Dying has been putting out music for twenty years now, and they have always had repute for their gritty and aggressive sound. Metalcore got really big in the 2000s and it's always gratifying to see it going strong and having a dedicated listening community in this day and age. The lineup is further bolstered by solid, genre-pushing Indian acts, to wit, Alien Sky Cult, Ioish, Before Christ and Trancemigrate. As I Lay Dying released their first album in seven years, 'Shaped By Fire', last year and have been touring it since. The genre has always been a show of musicality and angst, and a lot of people who grew up around that era hold it very dear, so Bighorn is a great opportunity to reconnect with that side of oneself.
That being said, to those who are unfamiliar with metalcore, it will be an even more gratifying experience to expose yourself to the lead guitar harmonies, crushing drumming, screamed vocals and the complex but very fun melodic content that the genre is known for, and there's nothing better than to have a big name in that world present it to you. That and the strong supporting acts combined makes Bighorn a great event to be at and have open ears for.
We are running a contest for tomorrow's show in partnership with Skillbox where two winners get to meet the band; more information about that here.
Find tickets