Over the last few years, Budweiser (Experiences) has built up a fearsome reputation as a marketing and event management titan, with scores of people turning up to any event they curate irrespective of the size. Sensation this time around was always planned to be huge in scale and lineup, but another thing Budweiser has thrown into the mix is a set of experiences built around the event; a push towards giving people more than just the music. And, news flash, they've proved that they're incredibly good at that too (as if it was ever in doubt).
Not that the event itself was lacking in any conceivable way; far from it. It was held at Gachibowli stadium and featured a production that needed to be seen to believed, and a crowd of 18000+ people. Yes. Eighteen thousand. Enough to pack an entire outdoor stadium. And you could feel it. Every drop, every hit tune; the ground was literally shaking with the force of everyone jumping in unison. As shallow as some people might think EDM is as a genre, one simply cannot dispute the fact that the energy at live events such as this is mind-boggling. The production level was also sky-high, with a stage show that had everything from fire and water to full blown fireworks and supernova-bright lights. The sound was obviously massive, which is a given at EDM events; as ubiquitous as it is, the feeling of the bass enveloping your entire person is one that is invigorating every time one experiences it. It was an assault on the senses that left everyone in attendance reeling by the time Nucleya finished closing out the night.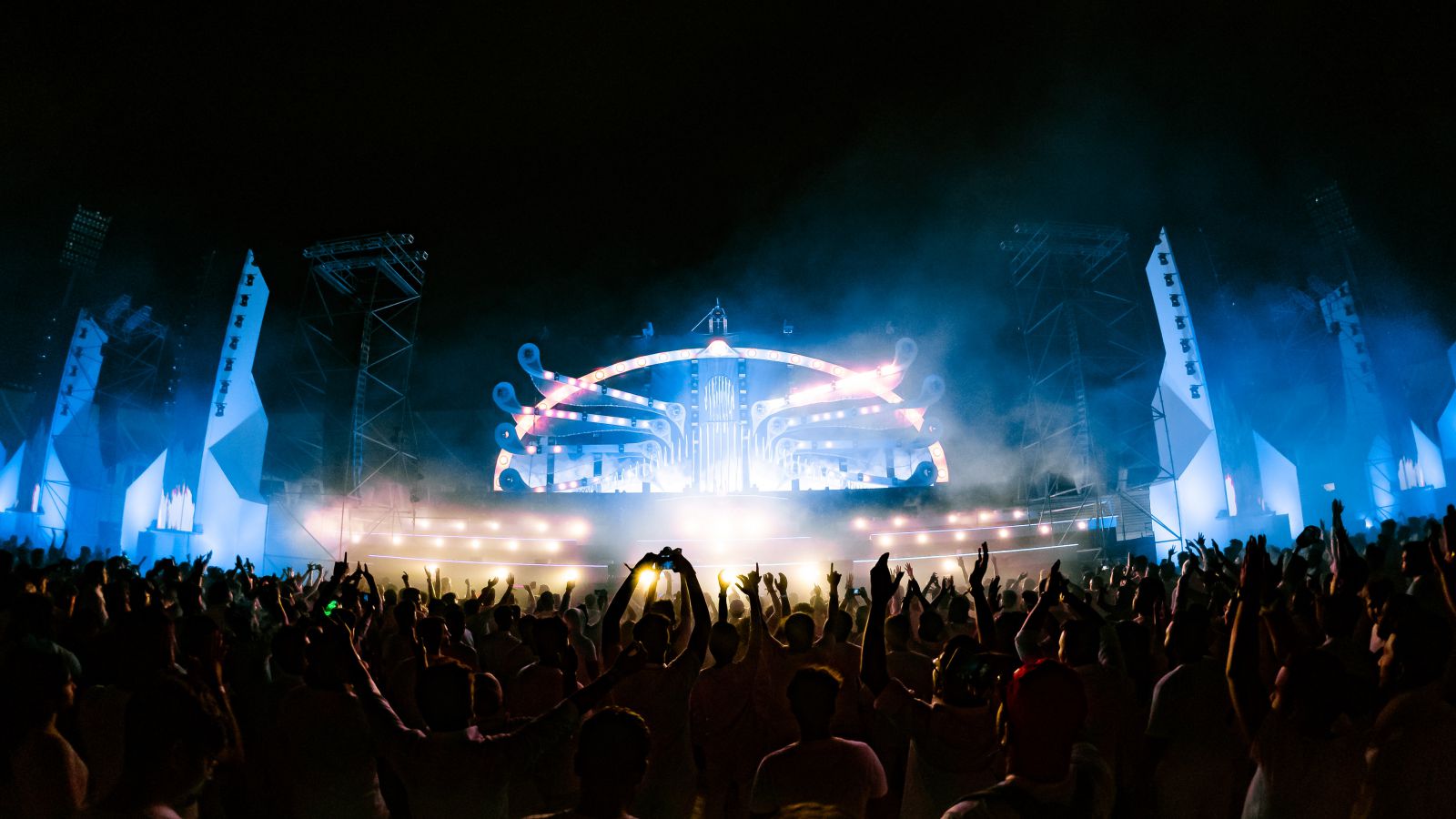 Speaking of which, a production like this deserved a lineup to match, and needless to say, it delivered on that front too. There were seven acts on the night; Sander van Doorn, WhoIsJody, Sam Feldt, Mr.White, MC Gee, Nicky Romero and Nucleya. The music on offer was a mix of classic EDM tunes and some expertly remix modern EDM and hiphop; Sam Feldt, for example, had the audience on a string as he jumped between genres with high-voltage transitions that had the crowd waiting on his every move. Nucleya (who has achieved demigod status in the Indian EDM scene at this point) was obviously greeted with absolute bucketloads of energy and some of the most intense visuals of the night. Nicky Romero played to his reputation of being a veteran in the genre, playing slightly updated versions of his hits along with a couple of classic tunes (a mashup of Matisse and Sadko's 'Light Me Up' and Coldplay's 'Viva La Vida' sent the crowd completely nuts.)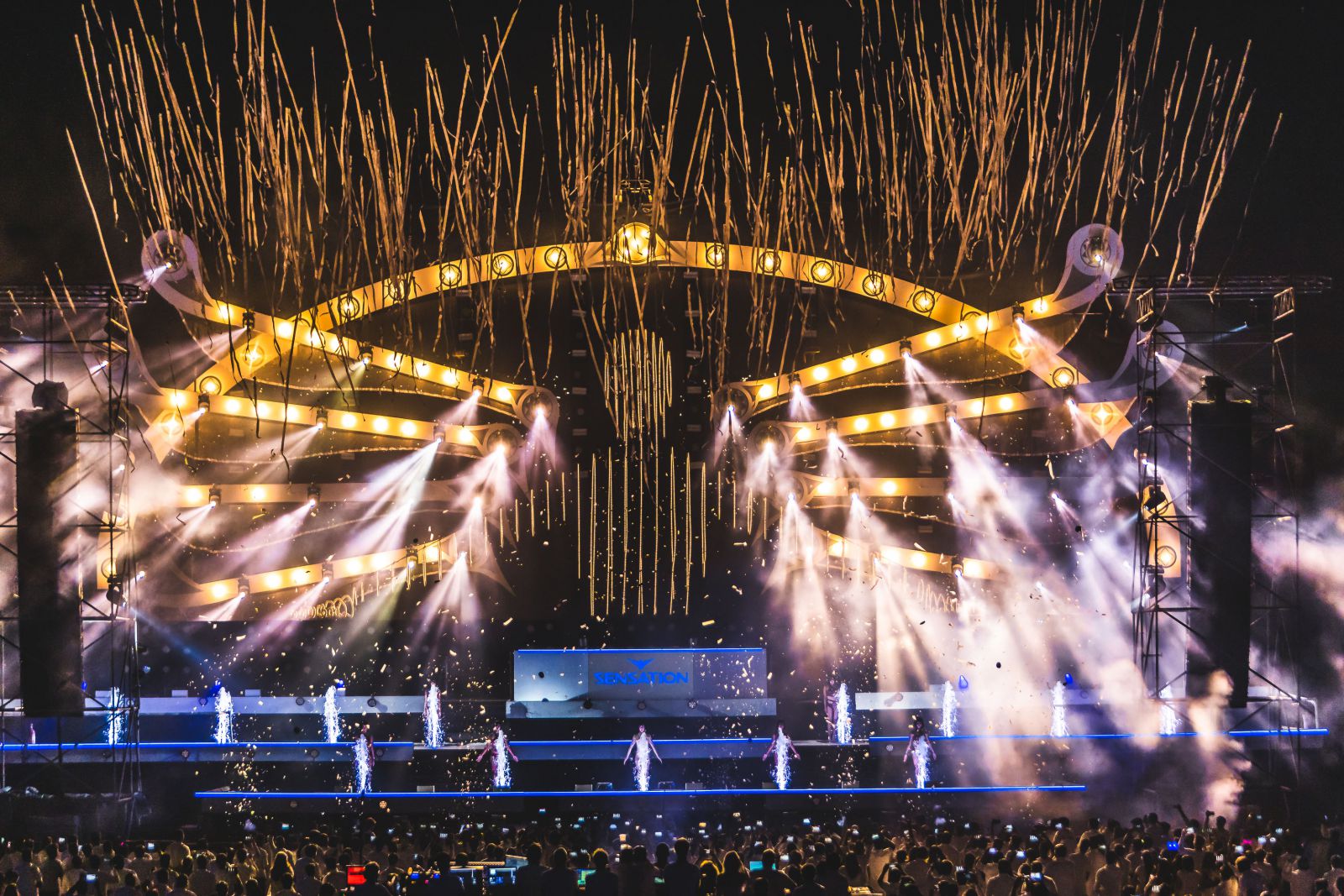 But where the event stood out was the experience Budweiser curated around the event (with it as the spectacular centerpiece, of course.) They had a white-on-white dress code at the show, and no matter what your thoughts may be on having a uniform for a concert, it does lend itself well to the overall surreal atmosphere of the show. The hours before and after the event were dedicated to parties at the hotel; another interesting concept where Budweiser literally took over a hotel in Hyderabad and renamed it the Bud Hotel for the duration of the event. All media-related and invite-only events were held here; case in point, the afterparty, featuring surprise sets from Sander van Doorn and WhoIsJody and went on till most people in Hyderabad would have started getting ready for their Sunday morning family outings. Budweiser were hell-bent on making sure that people were under their umbrella from the second they landed in Hyderabad to the second they left. That's dedication, and shows that they are well aware of the fact that the festival experience goes well beyond the doors of the venue.
It is very well-known that Sensation is one of Budweiser's marquee events and that the scale of it is appropriately humongous, but what Budweiser really manages to do is balance the music with the 'experience'. It is a vague term to throw around so much, but the most accurate way to explain it is the event is not just intended to be a booze-addled jumping competition; it is not inconceivable that in the middle of all the noise and the spectacle, Budweiser has built in a hospitality and lifestyle element to an already greatly fulfilling music festival. And they're masters at it.