Her new single 'Filter Coffee' comes after a short and doubtless rejuvenating break
Everyone, welcome back singer-songwriter Aditi Ramesh! She's been a fixture on the indie circuit for many a year at this point, actually; if you haven't found her online, you've probably seen her at a festival. It, however, has been a couple of years since she last released new music (which, in today's dangerously attention-deficit world, is probably a decade); in fact, the advent of continuous singles and fast releases mean that the word 'hiatus' is close to losing its actual meaning. That being said, however, her creative output has always been of a high standard, and unsurprisingly, so is 'Filter Coffee'.
The song is a simple enough reflection of the present backed up by some really smooth synth-R&B-funk production. Many young modern producers speak at length about 'taking a song underwater', and while the verses on the tune do have that vibe, Aditi fills her hooks with vibrant grooves, plenty of nice bass and a really catchy 2010s vocal melody (remember the first Lianne la Havas album, for example). Of course 'Filter Coffee' is an uplifting and very well engineered piece of modern music, but its main selling point is that it provides three minutes of pause and fun before all of us have to return to whatever the real world is these days. So of course it's worth the listen(s). Why wouldn't it be?
We also had a short chat with Aditi to talk music among other interesting things.
Firstly, welcome back to the music release spin cycle! It's been a couple of years; besides working on music, was there anything you developed as a hobby or interest that indirectly brought up ideas or musical influences?
Yes it's been about a year and a half; it's the longest gap I've had between releases till date but I feel this has been an important period of musical exploration for me and of breaking out of the things that have defined my initial years as an artist. In this period I have gotten more into production as well as composing music for non-release related projects like short films and ads. I definitely think this type of work has had a big influence on the soundscape of my upcoming music. I think cooking, though not a new interest, is something that has indirectly influenced the slow cooking and subtle balancing of music for me and understanding the importance of not rushing it.
'Filter Coffee' is about a quiet moment away from the madness of the modern world… Do you genuinely think these moments do exist? There are so many people who live their lives purely based on attention and the 'fuel' it provides, such that they are not able to simply sit and have a moment of personal reflection (or even empty calm). What do you think about after your first sip, if at all?
I do think these moments exist and also that it is becoming increasingly hard to find them. Even when we know and tell ourselves that attention is transient and may not mean anything, we still find ourselves craving it and feeling anxious waiting for it. For me when I take a sip of filter coffee I actually feel at peace, like a pause button has been pressed on the barrage of thoughts. It's a feeling of living in the moment and pausing the chase for recognition and maze of future plans. When I take the first sip I think about how I am content in life and how I'm grateful for all the things I have. I remind myself of what brings me joy in the creation of music and to enjoy the process.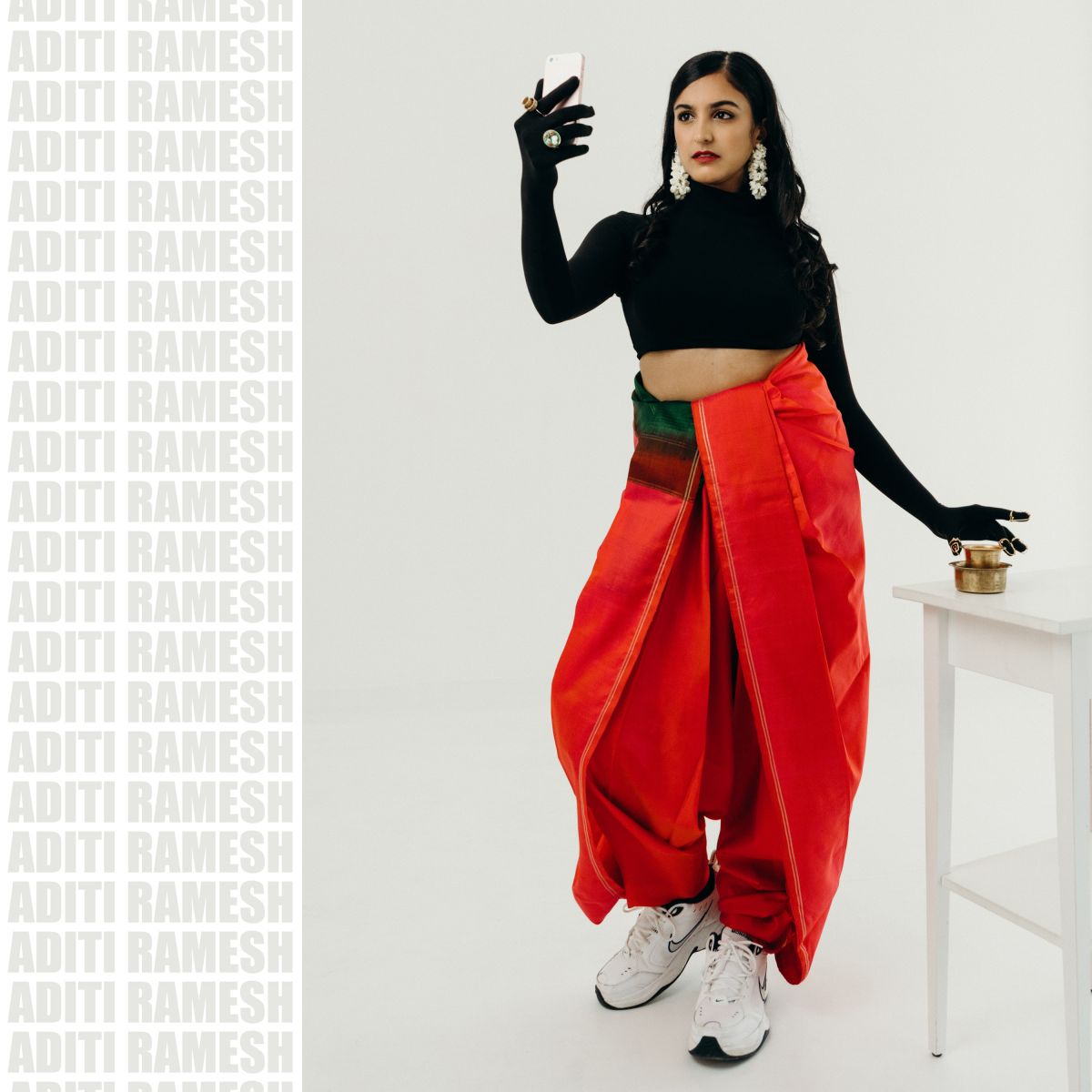 Post-pandemic, it's almost like the scene is going into overdrive to make up for time lost. There are great gigs every week in every big city, if not others. Do you have a comparison between 2023 and, let's say 2019? Do you think attitudes have changed?
I definitely agree that the scene is pushing hard and trying to make up for the lost time during the pandemic. I feel like the scene today is a completely different one from the scene in 2019. There are a lot more artists and a lot of young artists and I feel like walls have come down in terms of artists supporting artists. It feels like everyone genuinely wants the scene to grow and this is encouraging. Social media is also a whole different game today than what it was earlier and sometimes this does lead to a quantity over quality approach but for the most part it has made music and artists more accessible to people.
What have you been listening to lately? Do you have any release and touring plans around this single and the future?
Lately I've been listening to SZA, Lizzo, Santhosh Narayanan, Julian Lage and Dot.
As of now not yet, but some shows are being planned for July/August. I'm currently finishing up my next single so I will probably tour after that release.
We've been speaking to a few lawyers about music of late. How has your background in law influenced your indie journey, and perhaps more interestingly, your approach to writing and 'studying' music?
I think my background in law is tied to my love of reading and writing conceptual, layered lyrics which have hidden references. I don't think it's really influenced my approach to studying music. My early years of learning Carnatic vocals and western classical piano and then my 11 year hiatus from music before pursuing it professionally have shaped my approach to studying music; that it is fascinating, that knowledge of what you're doing opens up a world of possibilities rather than a hit or miss approach but also that there is an undeniable force in doing things instinctively that no amount of music theory can give you.