1., Are you surprised someone attended Weekender in Bengaluru and wrote about it? Come on, everyone (and their aunt) were here as well, obviously crowding up the place, mostly for AR Rahman.
2. The Bengaluru edition took place on the same weekend as the Pune edition, but at least it didn't feel like it got the step-child treatment in terms of the line-up or management. Plus, it definitely wasn't anywhere close to as crowded as the Pune edition. Only in the food and drink area.
3. It always works better when an international artist shouts "Jump!". Unless you're Raghu Dixit. The Bengaluru folk star has got that part of crowd interaction down pat.
4. The sun ought to have set by the time Hidden Orchestra finished, because music that dark, trippy and straight out of a Radiohead jam shouldn't be under the sun. The Brighton-based electronic rock band were definitely one of the best discoveries for festival-goers this year.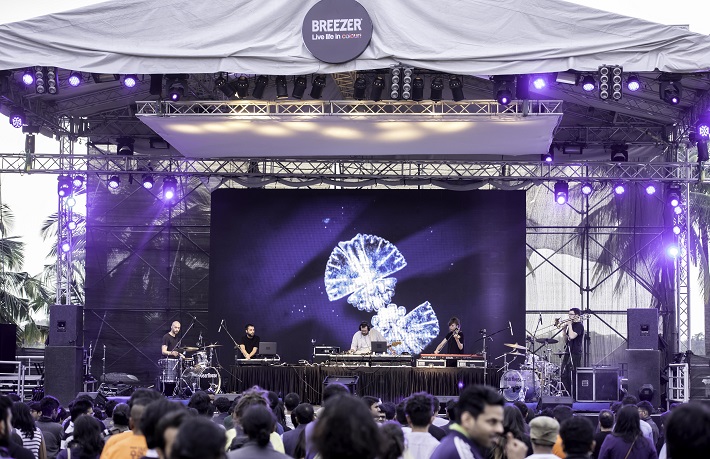 Hidden Orchestra photo by Rohith Sarcar
5. If you were looking for the heaviest band on the most non-metal Weekender line-up, it was Thaikkudam Bridge. The Kochi fusion rock ensemble bought some real menace to the Dewarists Stage.
6. Thaikkudam Bridge did have competition on the heavy front one other artist though, Mexican acoustic duo Rodrigo Y Gabriela, who riffed on everything from Metallica's 'Master of Puppets' to Slayer's 'Raining Blood' and riffed on Rage Against the Machine's 'Bombtrack'. Acoustic thrash, anyone?
7. If you ever wanted to know what it's like being inserted deeper and deeper into a machine that's probably hallucinating, you had to be there for Flying Lotus' set at the Breezer Beat Camp. The visuals were picture perfect for his weird mashed up music, something some regular old EDM fans just couldn't raise their hands and bounce to. At least you tried.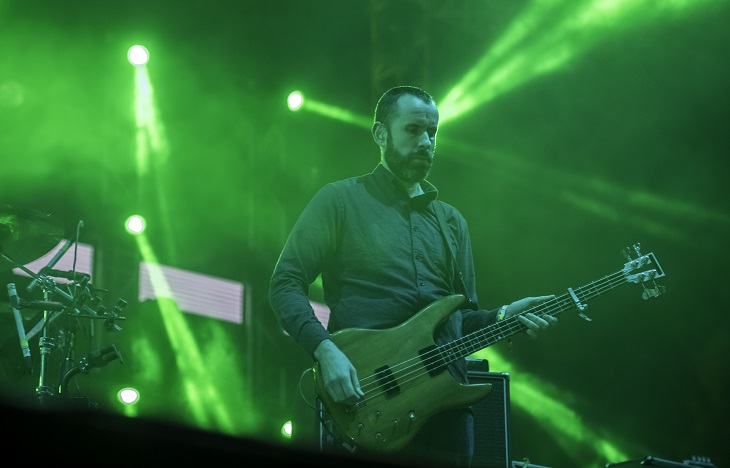 Mogwai photo by Rohith Sarcar
8. In this edition of What were you thinking?! A fairly senior police officer who tried to scale the speakers to get on stage for a selfie with Rahman. He was swiftly yanked down by barricade security and (probably) told to go bust some kids doing drugs.
9. Tip of our hat to Chennai bands like heavy rockers Tails on Fire, who were one of the few local bands-who-are-not-DJs to draw that jump-along crowd, and electro-rock act The F16s who made it out of a flood-torn city and performed… swimmingly.
10. You could hear the sub-bass a bit too loud during SBTRKT's DJ set, but when Mark Ronson took over, the volume knob went up to 11, and not really for much, except radio hits with a whole lot of bass boost. But over at the Bacardi Arena, headliners Mogwai provided relief, with everything from 'Rano Pano' to 'Mogwai Fear Satan', for which guitarist Stuart Braithwaite soothingly said, 'This is our last song. Don't worry, it's a long one.'