Everyone complaining about the artists (as if it's their fault to begin with) needs to calm down and get with the times.

Ok, seriously, jokes aside, a lot of people are up in arms about the NH7 lineup this year. And yes, this does happen every year because it's impossible to please everybody. But I would venture to say that this time it's different. Usually, one venue is generally happier with its list of artists than the other; you know, "Hey, we got Steve Vai and Steven Wilson!" or "Hey, we got Mutemath!" or some such reaction. Well, this year, it seems like there were people in both the Pune and Meghalaya camps who were not too happy about their respective lineups.

It's fair to say that the Pune lineup is simply a continuation of what OML has been doing for a couple of years now; branching out from just the music and making it more of an alternative culture festival. 2019 is a bigger step in this direction; the comedy component is definitely bigger (and the music component smaller) than last year. There are also many more hip-hop artists on the bill this year, but hip-hop is now a cultural trend and no matter what anyone says, it is well loved by a lot of people. So if you think a big festival like this is going to sit and cater to the needs of your musical minority (which it did do in the past), you're as misguided as those old people you see at bars asking the house DJ to play classic rock. You're just not with the times anymore, so get woke and start listening to some good Indian rap. If you feel alienated by how people behave at festivals these days, get into plant-based food, buy Adidas shoes and start 'gramming your daily meals. It's 2019. If you're also a fan of open-air comedy festivals, Pune is the place to be. And on top of all this, Opeth, Kodaline, Chet Faker, Shubha Mudgal and other big names are headlining. That's worth your hard-earned money, no?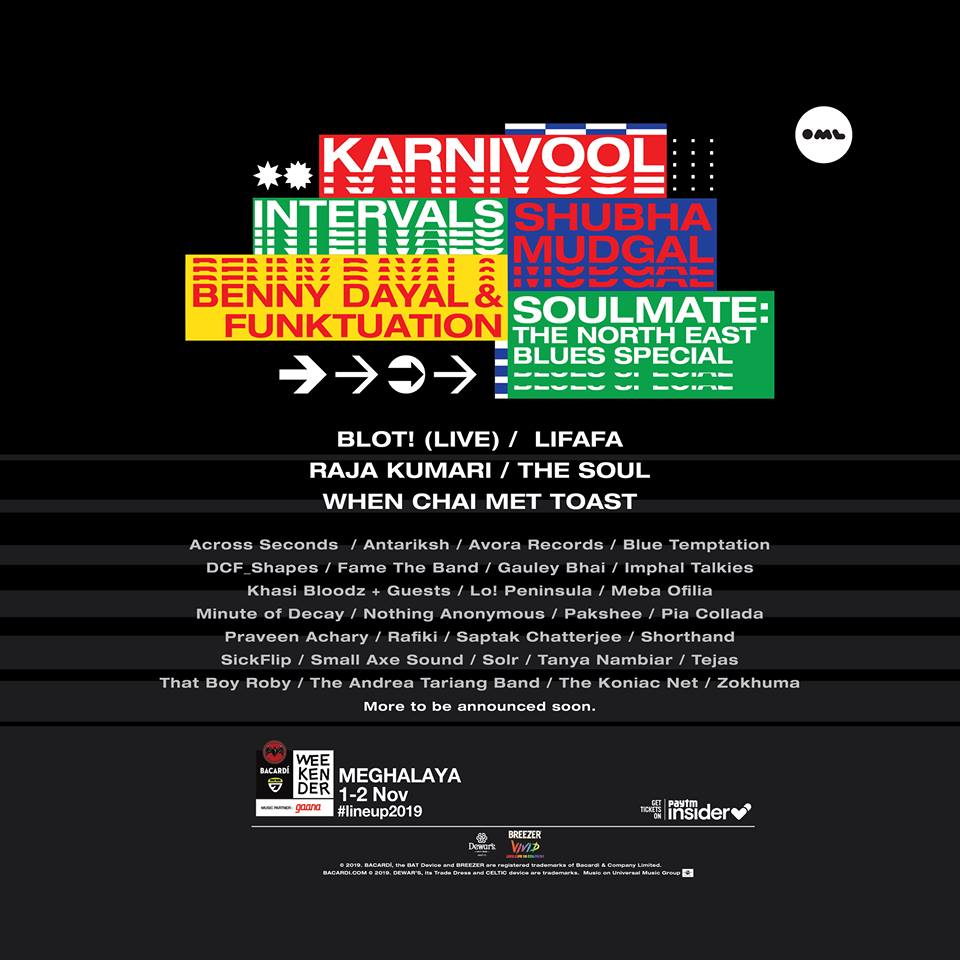 Meghalaya is another matter. The main complaint people (and there are a lot of them) have here is that the lineup is simply bad. Karnivool and Intervals as headliners, big Indian names like Benny Dayal and Soulmate, and a bunch of upcoming artists from all over the country; this would be a good lineup to most people, but apparently it's not. Many outraged social commentators are comparing this to past years when Steve Vai, Guthrie Govan, Steven Wilson and Megadeth came to headline. No, they don't think switching up genres (by the way, the headliners are still prog and metal) and trying to infuse some indie or neo-soul into the scene is a great idea. No, they don't want to go to a festival in their own region and listen to stuff that is (supposedly) trending in the metros. They want their thing, and when it is not delivered to them, they aren't happy. Are they not happy to listen to big indie bands like Parvaaz or When Chai Met Toast, or even talented artists from the region like Gauley Bhai or Avora Records? Guess not.
Not much is left to be said about the festival itself since everyone has probably already developed carpal tunnel from furiously typing things online, but there are some things that are important to discuss. The idea of a music festival like NH7 is to present a range of genres and artists from both our local scene and foreign shores. Obviously, many people don't think that has happened this time around, so here are some things to keep in mind so we can become better, more woke fans:

1. No, all genres are NOT equal.
Remember all those Weekenders you enjoyed? You wore black, your hands were permanently doing the horns, you caught all the artists you wanted to, you found some awesome new bands, and you generally had a great time. Well, you were probably a rock, indie or metal fan. Even when lineups started giving more space to other genres, there was still more than enough for you. Do you know why? Because it was in. People loved heavy music and band-centric music, so those artists were on the bill; it's that simple. These genres aren't big right now, so they don't figure as much in the lineup. Nowadays, mean flows and gangsta swag (according to social media influencers and hardcore fans, at least) are loved by many, many people. So yes, for you, this Weekender is probably going to be disappointing, but that's because another musical community is in the front seat. Enjoy Opeth and stuff, find a couple of new artists you like when you can, and maintain minimum bank balance.

2. Comedy is cool.
Look, comedians also have rhythm (like a band) to their jokes. They have a setlist (like a band). They have an opener, a closer and sometimes an encore (like a band). They are on stage while you are in the crowd (you get it by now, right?). They even say thank you when they're done with their act (wow!). So don't get angry over the fact that half the lineup of a 'music festival' is comedians. It doesn't matter whether you've paid for a ticket to listen to music or not; the point is: do you like laughing? I mean, surely you will pay for tickets to a comedy show when you want to go to one, but, if you're at a Weekender and hear standup on a stage, would you watch and laugh? What, no? You don't like laughter? Comedy is the new music, people. Get with it.

3. Everyone all over the world is listening to hip-hop and soul and stuff.
What, you don't want to have hip references in your pocket if you meet some high-class person at some expensive bar? You don't want to be able to join in Twitter conversations about how good the new Drake project is? You don't want to play hype English songs at your relatives' house (knowing that they probably won't like it) so that you seem hella cool? Remember, it's important to always be informed about what's hot and what's not in the music world. You can listen to the specific genres you prefer in your spare time, but at Weekender, you will be educated. And hey, if you're already into these kinds of music, this is going an incredible journey of discovery for you. Win-win!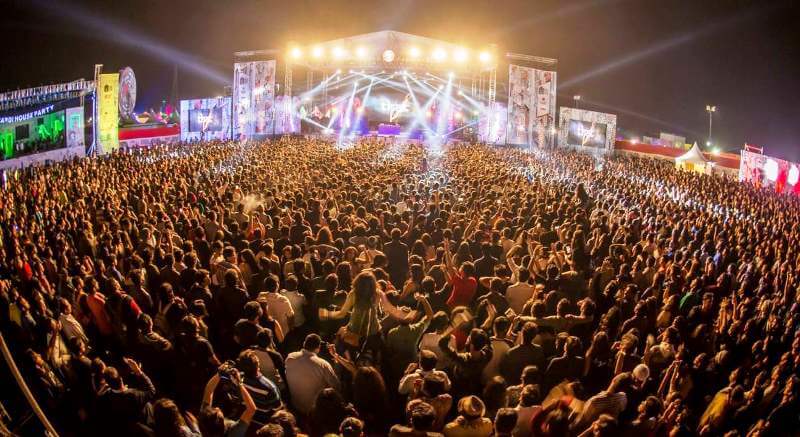 "I love the Northeast and I'm really excited to be playing to a new audience over there. I hope the love for music will bring people together and we can get over such trivial issues."
- Varun Rajput, Antariksh

4. What's wrong with going and watching artists you might not know about?
The only truly unfortunate thing about all this is the amount of hate that has been directed at the artists. Yes, even though the lineups aren't great for quite a few people and some decisions from NH7's side have (understandably) angered some fans, there is no reason to go around telling the booked artists trashy things. They're there to play music live for you (even though so many people don't come out and support their city's local gig scene in the first place), so the fact that people have mindlessly yelled at them online is disappointing. We spoke to a few of the artists on the bill about their reaction to all this.

Varun Rajput, Antariksh: "Initially, when the announcement was made and I came across a lot of weird, poorly phrased and derogatory comments on the announcement post, I was a little taken aback. It definitely didn't feel very nice. But soon, I figured that most of these people were spewing hate on literally every artist announcement post just because they did not connect with the artist lineup or they were unaware that so many cool bands and artists exist in the country. The sense of entitlement in their comments regarding expecting a certain kind of line up was definitely disappointing. But, I'm not too worried about it anymore. I mean, a lot goes into organizing a festival as big as this and it's really easy to be critical about things. I love the Northeast and I'm really excited to be playing to a new audience over there. I hope the love for music will bring people together and we can get over such trivial issues."

Gurdip Narang, Gutslit: "People who know us and love us are quite happy to see us play at NH7. As for the people complaining about the lineup, I honestly haven't seen more than half of them at even the regular shows across the country. I doubt they even attend other festivals in India; if they did, India would have at least a dozen more successful festivals around the year."

Chaitanya Bhalla, Kavya x Chaz: "As far as people complaining, I feel like it's a campaign by just a few bad eggs mostly for the Meghalaya lineup, because for the price of admission, seeing bands like Karnivool and Chet Faker is really awesome… hopefully people lose the attitude and come discover new music."

Nishant Hajger, Underside: "I really enjoyed the people commenting; some of them were really entertaining and had a great sense of humour. But otherwise, I don't feel anything about it… It's a great platform for new bands to play. Yes, maybe a lot of people aren't happy, but some years are good or bad for people, so it's fine. Personally, I'm excited because on the same day, us, Bhayanak Maut, Devoid, Gutslit and all these metal bands are playing and coming together. So I'm not affected by it at all, and I'm looking forward to more comments in the future because they're really entertaining."

So that's how it's going to be. It's very simple; if you don't like the lineup, stay home. If you don't like the lineup but want to give it a shot anyway, have fun; you might discover some new artists you like and the headliners are awesome anyway. If you like the lineup, then nothing needs to be said; wear your best attitude and have a blast at India's Happiest Musicomedy Festival.