This year's event was a flag-bearer of a dying breed of cultural festivals that celebrates an art form instead of commodifying it.
Take one look at the music festival calendar for this year and you will find the same (exciting?) types of events you've been following and going to for the last couple of years. The programming of the modern ticketed festival relies heavily on trends, a feedback loop between the fans and organizers (rarely), and connections within the industry. So while it makes bank and talked about and done well, it is rarely diverse or challenging to the listener. In most cases, listeners don't want to be challenged or introduced to something unfamiliar when they pay good money to come to festivals. The Udaipur World Music Festival turns a couple of things around on their heads; it's free to attend and the lineup consists mostly of artists the general public wouldn't have heard of. Add to this the fact that the performances are held in scenic, culturally relevant locations and that artists from many different countries come to perform the music of their lands, and you have an event that gives you an experience via discovery rather than instant gratification. This year's edition was a prime example.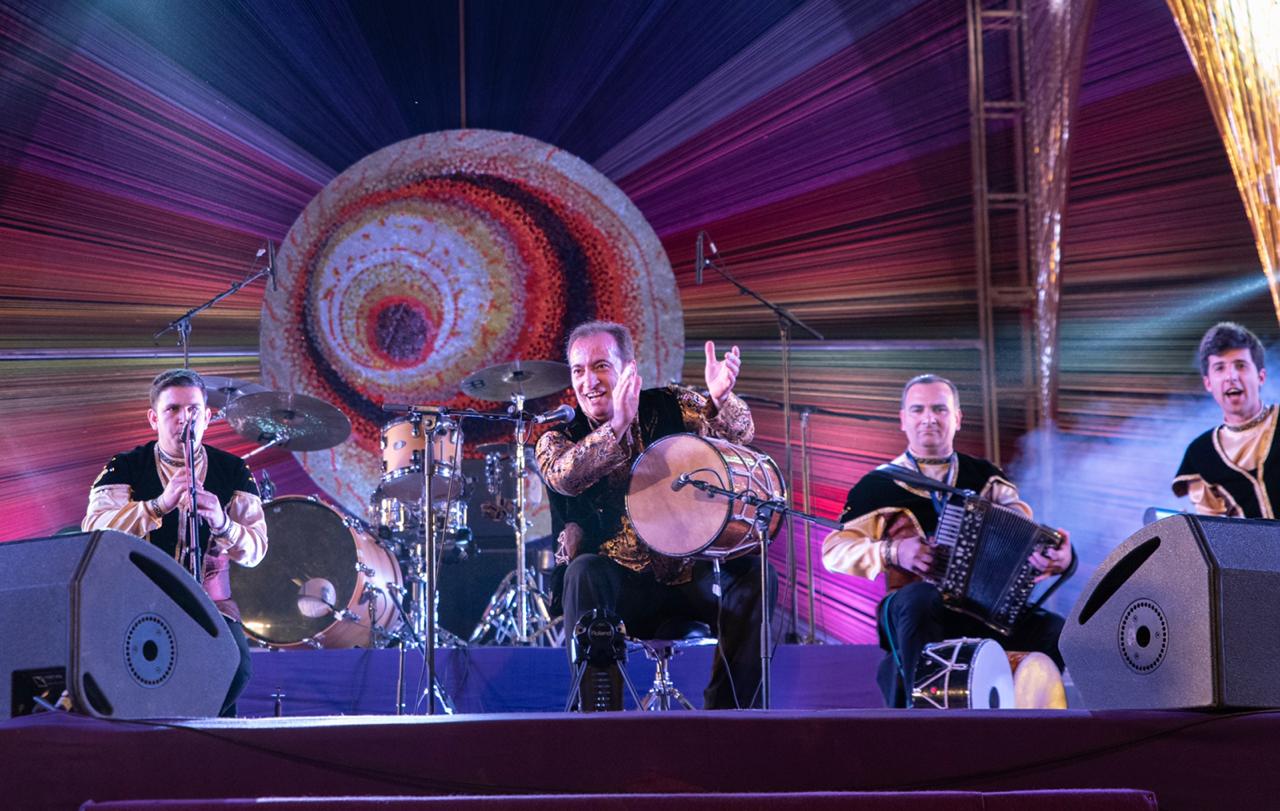 Natig Rhythm Group, AZERBAIJAN

Since the setup of the festival was interesting to begin with, it should be described accordingly. Each day of the effectively 2-day long event (the opening night's program on the 15th of February was cancelled in a mark of respect towards the Pulwama attack and its martyrs) was split into three main parts, held at three different venues. It is worth noting that these stages were not in the same space; they were three distinct locations across different historical sites in Udaipur, so one had to travel around the city to catch performances as the day went on. The program was as follows:
Morning: Held at Amet Haveli on the banks of Lake Pichola (a place that is amazing to be in, let alone for a music festival), the early hours of the day were devoted to traditional forms and more classical styles of music for the purists. It was organized as an intimate show with a small gathering of people, giving it more of an old-school 'baithak' vibe. This was intended as a pure presentation of pure styles of music, and the acts reflected this; the artists performing here included Shashank Subramanyan (a Carnatic flautist), Delgocha Ensemble (who presented a somber, lonely selection of classical music from Iran), Rocio Marquez Duet (who played a typically stirring, emotional and theatrical Spanish flamenco set that could be felt in one's veins as much as heard through the ears) and Manjusha Patil-Kulkarni (who performed some bhajans and her well-known brand of Hindustani classical. Given the setting, it felt like those sounds were at home). This signified the intention of the entire festival; none of these artists were performing in languages the audience understood but the transmission of information and feeling was easy and immediate.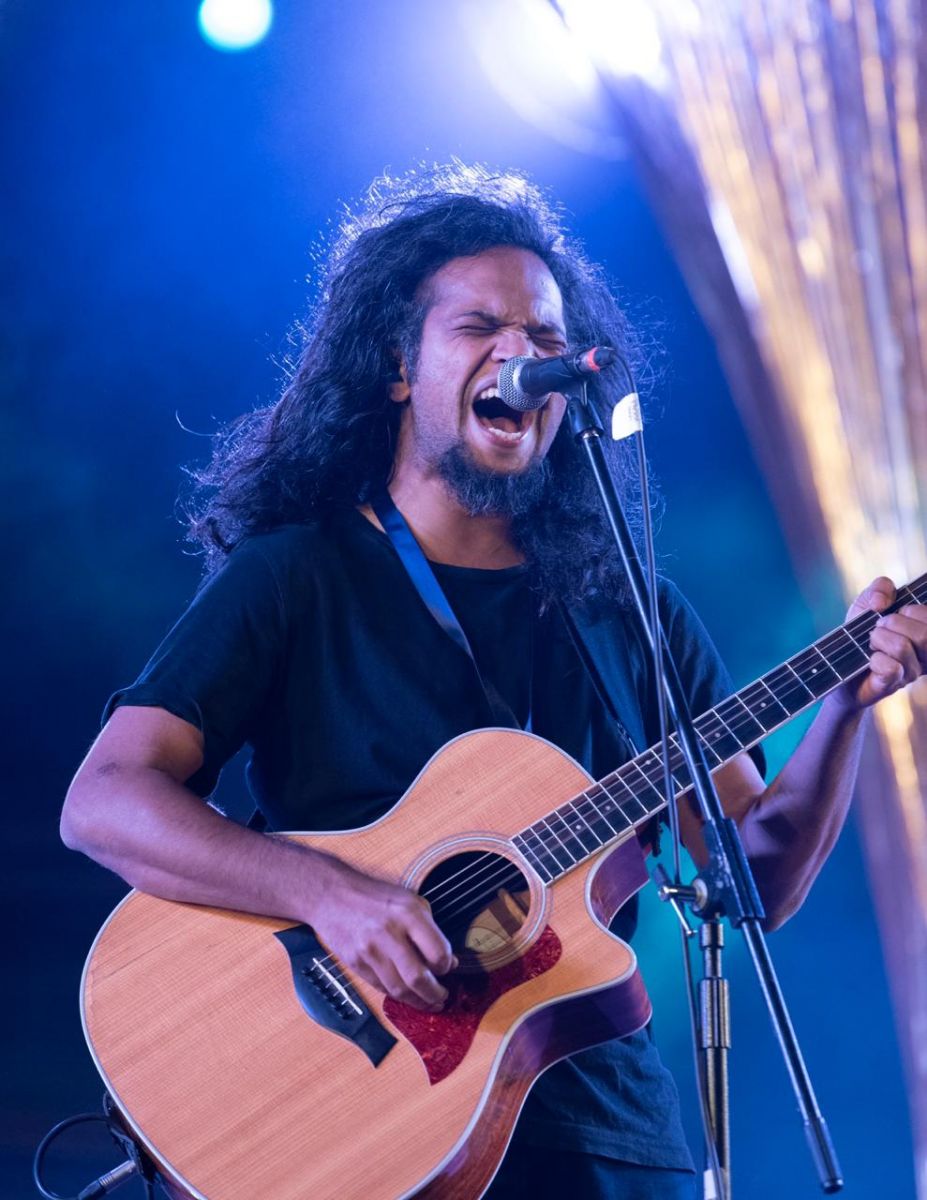 The Local Train, INDIA
Afternoon: The afternoon programs represented a sort of change of gears. The venue was on the banks of the Fateh Sagar lake; a sight for sore eyes, of course, but the setup was different. This was less intimate and more for larger crowds, and the music on offer stepped more into fusion territory; there were a few more concessions towards more popular Western and Eastern music. That didn't adulterate the experience in the slightest though. A definite standout of the festival was Gulaza, an Israeli-Yemeni quartet that sang songs passed down through the oral traditions of Yemeni women. This deeply personal, heartbreaking form of storytelling was given a contemporary touch by an acoustic guitar and a cello (possibly the most ominous instrument for such music). It was a deeply emotional experience as the band explained each song's story of loss, sadness and quiet courage before launching into the performance itself; conveyed through the emotion in their voices and a language nobody in the crowd understood but found no trouble relating to. Another highlight was Cuba's La Dame Blanche, a hip-hop and pop outfit that put on a performance that deserved more than a seated crowd and an afternoon slot. Filled with massive beats, incredible drums and heavy bass, the sample-laden, bouncy set was an absolute treat to watch. Other performances included Udopia from Greece (local percussion, oud, killer drum solos, the whole shebang), Yves Theiler Trio (angular, jagged jazz from Switzerland that featured added percussion from a kanjira, of all things), Qawwali from Chand Afzal and a soulful Kashmiri-Bollywood set from industry up-and-comer and fantastic singer Vibha Saraf. The theme here was apparent; it was music from different places but was more concessional and welcoming. Needless to say, it was the right buildup to the night sessions that took everything that had happened before it and turned it up to ten.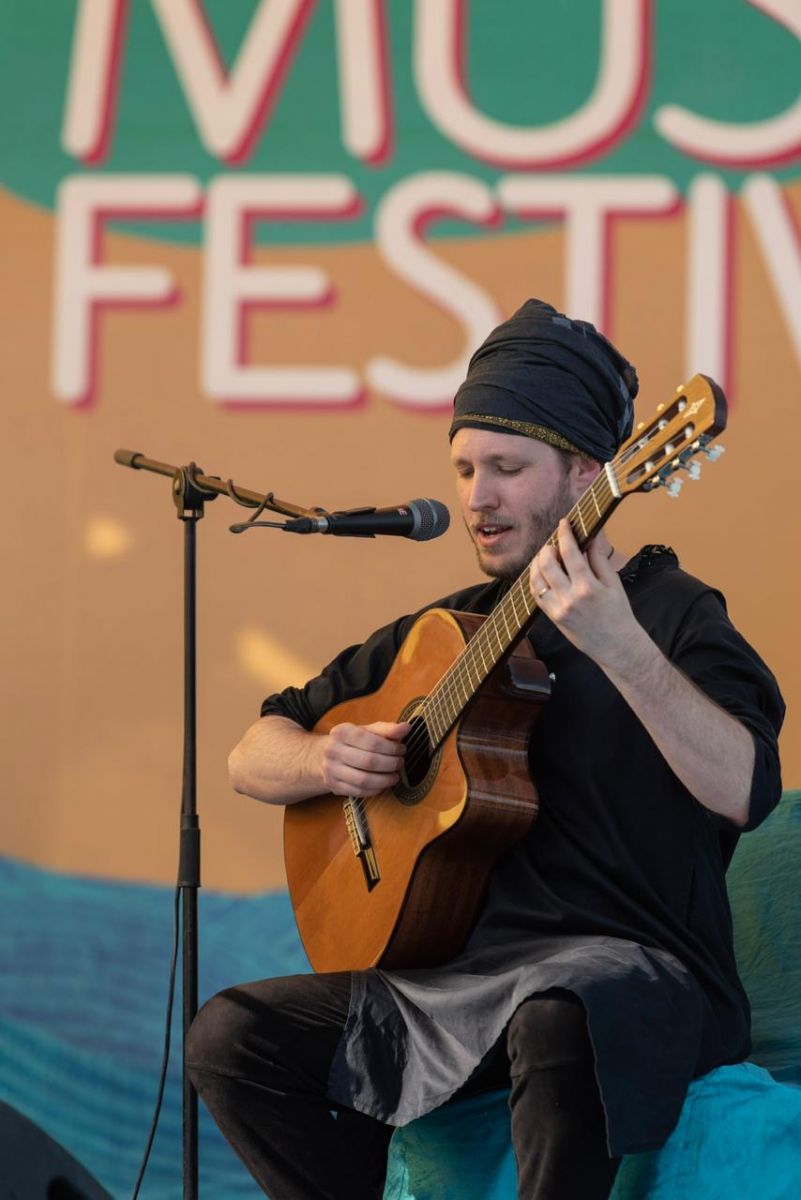 Gulaza, ISRAEL

Night: The night session was held at Gandhi Ground in the center of the city. It was an open air venue which could hold a full-size concert audience and had the biggest stage and most elaborate production. The acts were up to the task. A big highlight on Saturday night was Albaluna, a metal and rock inspired band with- get this- folky percussion, bagpipes and a hurdy gurdy. With groovy basslines and some heavy, gruff vocals, the way all the elements of their sound worked so very well together made their set one of the most electrifying of the festival. They were preceded by the tight, precise math-rock and indie of our own Avora Records (a short a super set from the winners of the Sennheiser Top 50 contest) and followed by Indonesia's Rhythm Rebels (an eclectic and rollicking set from the duo, consisting of live-looped didgeridoo and driving drums) and South Africa's Hot Water, who played an interesting mixture of traditional sounds and old-school 60s blues-rock (also, they had guitars made from Castrol oil cans). Another set that got everyone going was presented on the closing day by Natig Rhythm Group from Azerbaijan, whose entire performance consisted of a number of percussion-centric pieces that flowed into each other. With a group of five musicians of stage and each one getting opportunities to solo, the raw energy, speed and subtlety of their set was visceral, joyous and was one of the heaviest live performances you could wish to see. Manipur's Traffic Jam played before them; their set consisted somewhat bewilderingly of a bunch of 80s glam rock and 2000s nu-metal and pop covers, but one could say that's World Music too… anyhow, the act that closed the festival was Delhi's The Local Train, and they were obviously excellent. Their last album was great, their live performances are incredibly tight, and they got the crowd to sing along. It has become de rigeur for them to bring the roof down at live shows, and this one was no exception and the right way to tie the whole event together.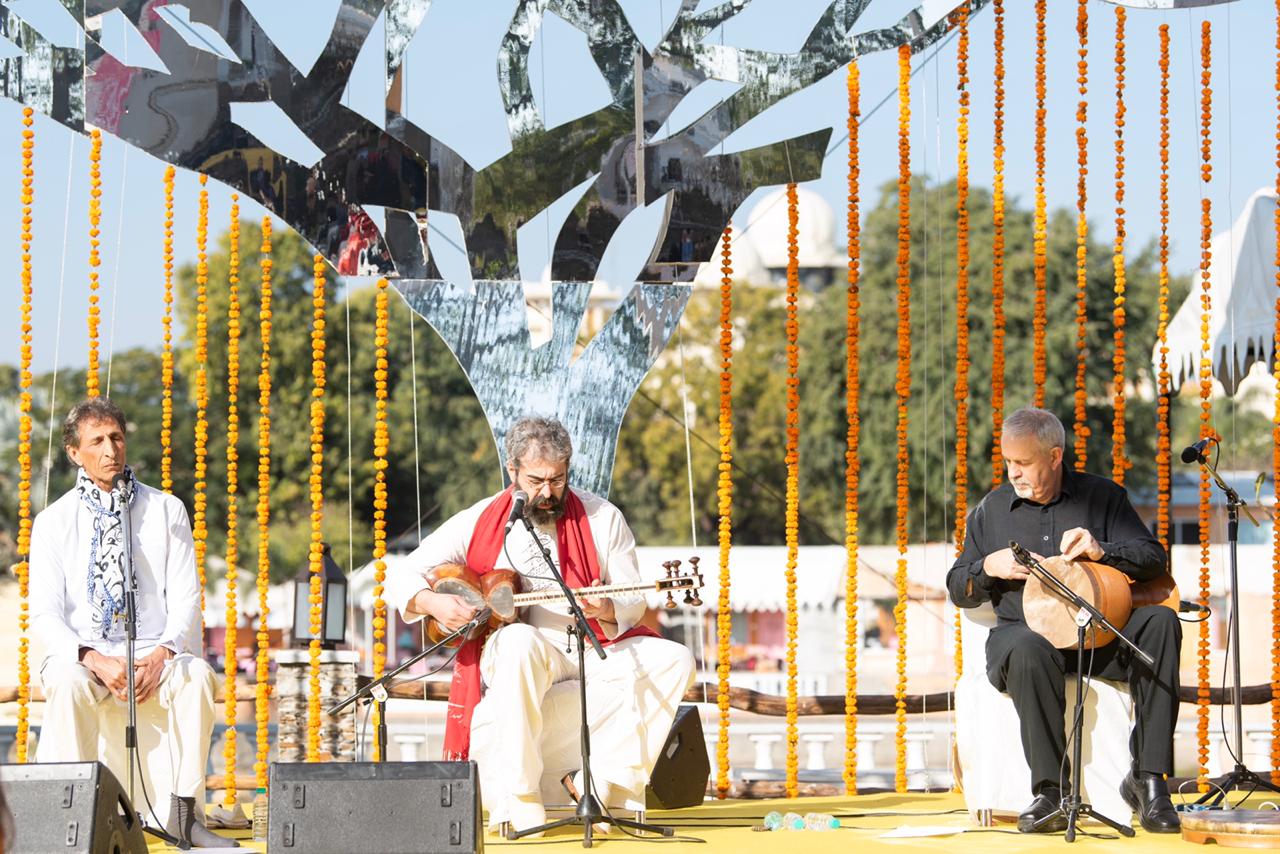 Delgocha Ensemble, IRAN
In many ways, the Udaipur World Music Festival represents music in the way a lot of people look at it; an art form in its essence. In no way was this an event that wanted to be commercially centered and have music facilitate that; its main focus was to simply present a variety of sounds of styles to a large unbiased group of people. The fact that so many people attended and had a good experience is heartwarming, because it means that there is still proof that people can enjoy and connect to music without any frills, fandoms or promotional gimmickry. The fact that the music on offer was from all around the world and that the people watching had absolutely no trouble connecting to the wide variety of energies they were exposed to in such picturesque and culturally important surroundings is no surprise, but positive reinforcement is always good. One would hope this reinforces traditions and becomes something of one in the coming years.