The annual celebration of peace and recovery celebrates its eighth edition in Diphu, Assam
In today's age of the festivals being the biggest revenue-generating event in the music industry and bigger players dominating the market, it is always refreshing to see a smaller-scale event that has a message and a social cause. The Monsam Music Fest is one of those; it has a large reach but a focus that is very close to home. Now in its eight year, the annual event promotes the district of Karbi Anglong in Assam and the people thereof.

The district has come a long way in attempting to erase its stormy past; Monsam is another step in its evolution. Started by the Mir Herai Musical Society and debuting in 2007, the festival has always come from the angle of uniting and promoting peace within the region and among its peoples. Added to this is the event's continuous support for local talent and musicians; they have also hosted nationally recognized acts like Soulmate and Girish and the Chronicles. This year's lineup is headed by rock veterans Indus Creed and features local acts like Jambili and Celestial Sphere among others. Further events to showcase the local culture of the region are also planned, featuring art competitions for children and traditional food stalls, among other philanthropic activities.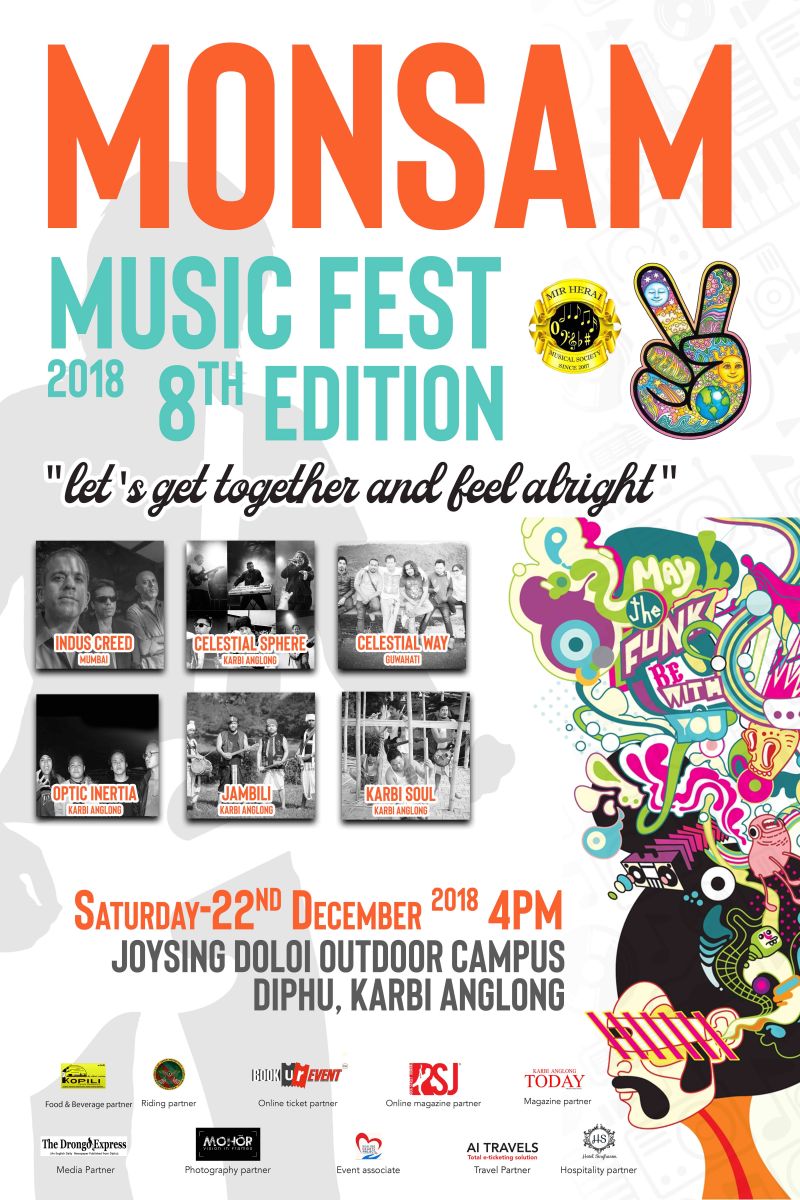 Music these days is often showcased as a shallow, superficial medium to convey a message and as a result is prone to losing a lot of the impact it can have on people. The added social weight of this festival and initiative gives the music added meaning and allows it to do more. The idea to use music to unite people and stir feelings of peace is an old, oft-used one that has been put on the backburner in recent times; the Monsam Music Festival is a timely reminder of the power of it as a tool.

The Monsam Music Festival is scheduled for the 22nd of December, 2018 at the Joysing Doloi Auditorium ground, Diphu, Assam from 4:00 pm onwards.