The Beginnings of RSJ
features

Jul 06, 12:33pm

The very first edition of Rock Street Journal, which came out way back in '93. And here it is, in glorious black & white.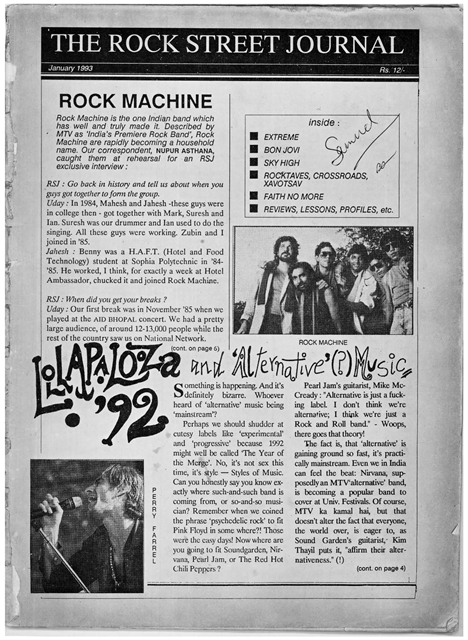 We came out with our first copy in 1993.

Yeah, 1993!

That time when phones had receivers and chords, bands did not write their own songs and you had to wait all year round for college festivals to get gigs! While it put our founder and honorary editor Amit Saigal on the 'This guy is either mad brave or just mad' list, the first issue was the labour of love of a small team with a large vision. Wonder what them crusaders were talking about? Click Here to view a copy of the first ever RSJ in all its black and white glory and take a little bit of history back with you.

P.S. Right click and select the "save link as" option if you want to download the same!