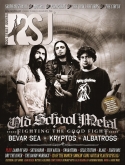 M for metal? M for Meshuggah?
If your blood boils at the aforementioned analogy, you will be happy to know that the metal rivalry is well and alive in India and the good fight shall be fought! We catch up with some of India's finest OLD-SCHOOL METAL CRUSADERS as they give us the lowdown on the ethos of the sound and the way of life. Catch Kryptos, Albatross, and Bevar Sea in the July-Aug COVER STORY. And we haven't' forgotten about all you modern metalheads either, with a full report of LAMB OF GOD'S electrifying appearance in Bangalore. Also featuring Escher's Knot, Bhayank Maut, and Skyharbor.
We've also put on our big headphones and our fluorescent sunglasses, as we chart the rise of 'Goa'hati, and the trance movement in Guwahati that's giving the guitar wielding slugs a good run for their money. We also have a special feature this time 'round on the music scene in Mizoram.
Then there's Sridhar/Thayil speaking out against the system and the 'scene', while we introduce a new section, Photo Finish, where Delhi-based photographer Shiv Ahuja tells us about the perils and pitfalls of 'documenting the scene'.
We catch up with The Circus, who're as mad as can be and we also sent folks all the way to the NE to catch the Scavenger Rock Idol!
Also featuring: Album reviews from far and wide, including Periphery, Blakc, Sulk Station, a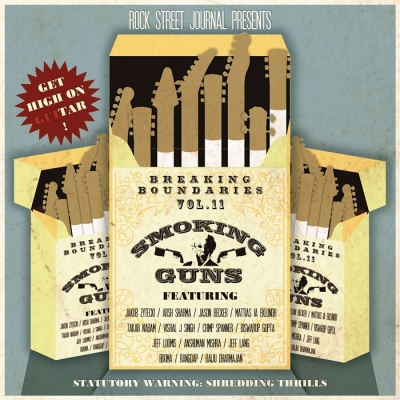 Track List / Description
1 - Jakub Zytecki - Time Impact
2 - Arsh Sharma - Grønefeldt
3 - Jason Becker - Altitudes
4 - Mattias IA Eklundh - Caffeine
5 - Takar Nabam - So It Begins
6 - Vishal J Singh - Story of Two Brothers
7 - Chimp Spanner - Dark Age of Technology
8 - Biswarup Gupta - Mariner
9 - Jeff Loomis - Mercurial
10 - Anshuman Mishra - Black Russian
11 - Jeff Lang - She Said She Felt Broken
12 - Booma - Human Hearts
13 - Ragdap - Blue Moon
14 - Baiju Dharmajan - Philia