'Thinking Ahead Of Time' is probably what the indie rock scene has needed for a while now
Yes, this excellent new offering from Delhi's Purple Cassette isn't necessarily ground-breaking as far as its influences or sound go. But once in a while, you run across a set of songs that's so well-made that you don't (and shouldn't) care. Purple Cassette has been at it for a few years now, but this is their first long-form release. Not that you'd know it; the band seems assured and experienced far beyond their years. In fact, that's been a thing the last few years. Many breakthrough artists sound very professional on their 'debuts' these days, and we've discussed this before; it's usually because of good production or the fact that they've taken their own time to make a first real artistic statement. But in the case of this EP 'Thinking Ahead Of Time', it's all that plus very competent songwriting, and that's not as common as you might think.
In fact, there are only three songs on this EP; only about ten minutes of music. The band mentions their love of old-school singer-songwriter music and the progenitors of pop-punk, but they also say that they've translated it into a more modern, mellow, hummable context. That's all very well, but it would be fair to say that the product they present here has a close relationship with the 90s and especially 2000s alternative rock scene. This was VH1, Coldplay, kooky music videos and Britpop. It was back when bands like Keane or Travis would play sold-out festival spots with big crowds singing their hearts out to their favourite 'rock ballads'. There was a particular sound to it, which was essentially stadium pop but with the makeup of a four-piece rock band. Guitars still led but didn't always solo. Vocals soared but never took over the stage. It was a strange time where the prevalent music in the genre was always more than the sum of its parts, and it is this feeling that the band captures so very well.
Of course, this is achieved by just having three really well written songs. 'Got What You Need' starts off with a familiar, uplifting pattern. Simple chord progressions, some understated vocals and a hook that's probably scientifically impossible not to sing along to. There's shades of The Strokes in the vocal melodies without the aggression you'd expect to find backing it up. There's shades of bands like Simple Plan (remember them?) and other pop-punk acts in the chords and song structure, but without the histrionics you'd expect to be on top of it. It's an interesting middle ground between all these musical spaces that produces a sound that's oh-so nostalgic but kind of difficult to exactly pin down if you were to put your memory to the job.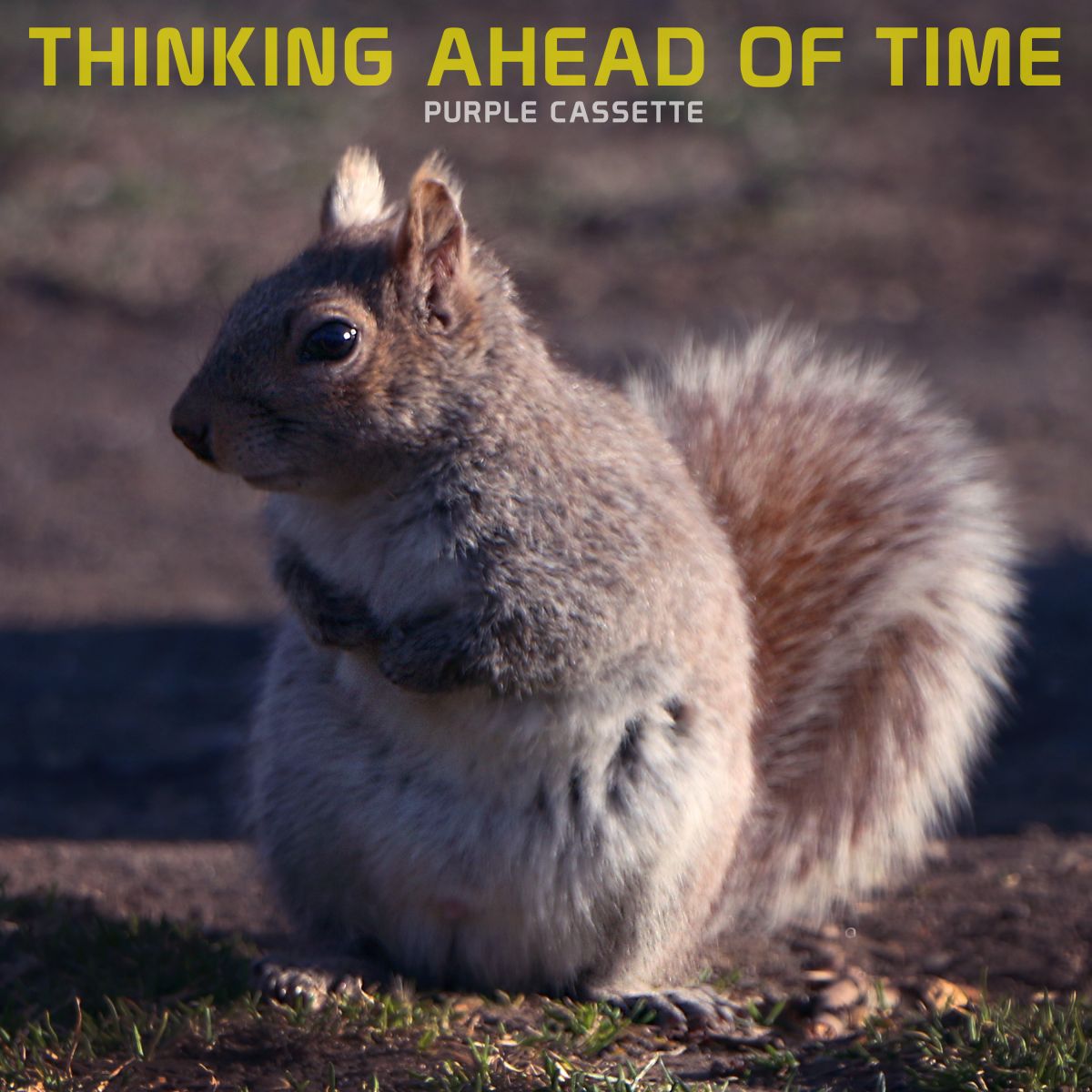 'Take It Apart' is a bit upbeat, but it has that wistful tone to its vocal melodies to balance things out; if you remember how the lighter, more emotional, non-funk deep cuts from old Red Hot Chili Peppers albums made you feel, this song has that. To point out, the Peps do have some influences on the guitar sound and the general mix; they're very clear, mostly clean but just that slight bit driven when required. Maybe it's also a bit apparent in the playing. The EP closes with the standout title track, which does the very rare thing of having every single element be as catchy as possible. You can sing along to basically anything here; guitars, lead, chords, the hook, whatever. It's all fun, really addictive, and the band throws some really lovely keys in for good measure. And, yes, there's a short but really nice solo. Fun for everyone in the family!
To be honest, if you actually sat and picked 'Thinking Ahead Of Time' apart and isolated every single element, you are not going to find anything particularly new, or even inventive. All of us have heard this EP's constituent parts so many times before, and in fact, it's pretty easy to connect each bit of each song to certain influences. But what should give the indie scene in India some hope is that Purple Cassette have created something genuinely interesting with a bunch of well-known ideas. For all the stuff one can write or point out, this is a new alt-rock release that's a blast to listen to. These are great songs, and all artists should take solace in the fact that at the end of the day, that's what matters.