Award winning singer from Dimapur, Alobo Naga and his band seem to have had a narrow escape from raging mobs in Arunachal with the ongoing political violence in the region. The band who were set to perform at the International Film Festival at IG park in Itanagar faced mobs who burnt down their "Innova" carrying all their equipment. The band was caught in the middle of firing but somehow found shelter with good Samaritans.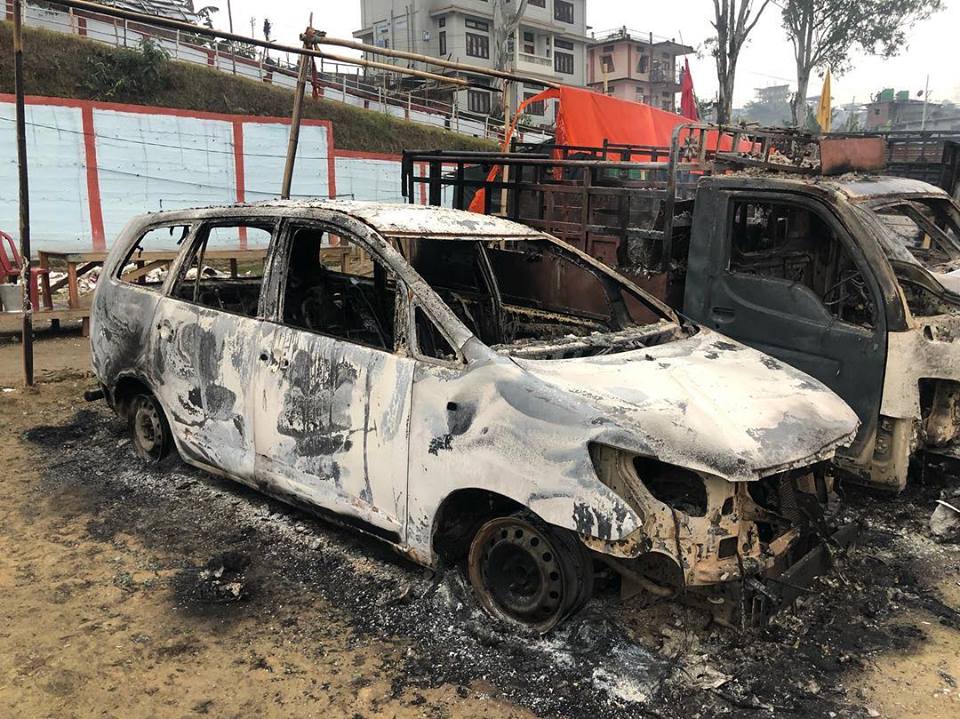 The Innova car with the band's equipement that was burnt down
Alobo updated on his FB page saying, "The mob burned down our car (Innova) including all our instruments along with all the other vehicles parked inside the venue (IG park). The stage, sound system, portable movie theatre, trucks, gen set etc. all down the ashes. We are holed up inside the hotel PYBSS, which is near the secretariat. All the firing happening just outside our hotel. Keep us in prayers".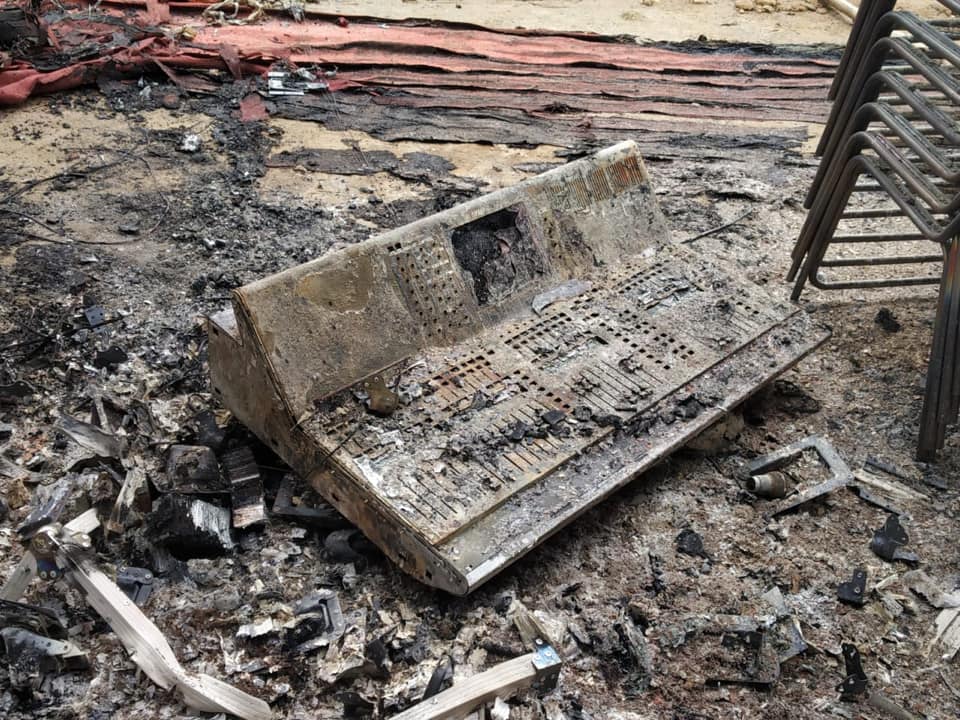 The burnt mixing console from the venue at IG Park in Itanagar
A video uploaded by the singer describes the ordeal and how all their musical gear was up in flames. "I cried, all our gear was destroyed. We are musicians and this is all we had. My keyboard, the guitar player's pedals and guitar, everything is gone", said Alobo as they were updating on the Internet trying to sneak out of Arunachal. However, the band is safe now and seems to have survived the violence.
FOLLOW US:
INSTAGRAM: @rockstreetjournal
TWITTER: @rsjindia