Dot.'s quick trip to India for Google Pixel2 Launch event
Oct 28, 07:23pm
Dot. makes a quick trip to India for the Google Pixel2 launch event in Delhi perfroming some fresh new songs from her repertoire.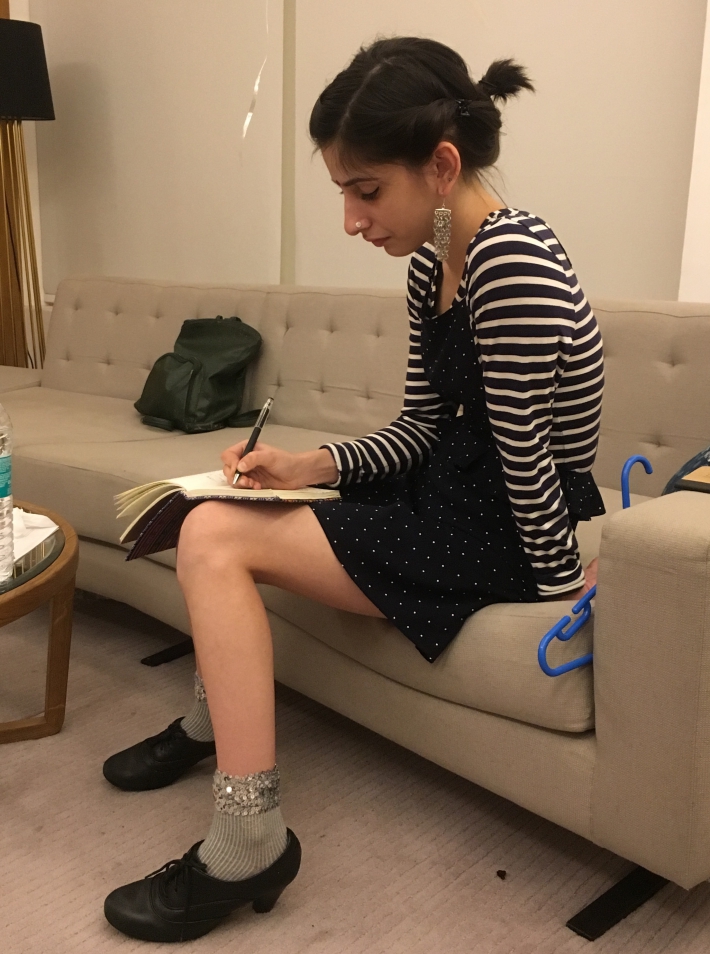 Photo Courtesy: RSJ, Rock Street Journal
Dot. flew in from Wales for the Google Pixel 2 launch held at Aerocity, Delhi on October 27, organised by Cab Experiences, an event management agency based in Mumbai. Performing a short solo set of forty minutes at this invite-only event, she was greeted by senior musician fans like Raghu Dixit and Ankur Tewari who congratulated her for the success of the recent tour in August. The Google Pixel2 Launch event was attended by influencers from different spheres of the creative industry including comedians like Ashish Shakya from AIB and Kunal Kamra.
Dot. & Raghu Dixit
This time, Dot. also perfromed her new songs like "Music Student Blues", "Call me sweet again, you die" and "Wes Anderson" apart from her hits like "Everybody Dances to Techno", "Alaw", "Unwanted Opinions" and "Ship's Got No Sail". Although it was a short trip to India for this event, the singer-songwriter hopes to be back in the country early next year. Currently, she is heading back to Wales and looking forward to performing at some of the upcoming gigs in London and Manchester respectively.
Ankur Tewari with Dot.
Listen to Dot.'s recent video release called 'Wes Anderson' below: