Pune's Easy Wanderlings has had a big last couple of years, getting widespread public recognition for their brand of polished, no-nonsense songwriting. Their debut release 'As Written In The Stars' put them on the map with its rootsy folk-inspired material; a release that eschewed frills in favour of letting simple and solid songwriting speak for itself. That trend continues with 'My Place To You'; that band continues to use the past to look forward but don't overdo it. This results in easy listenings (sorry).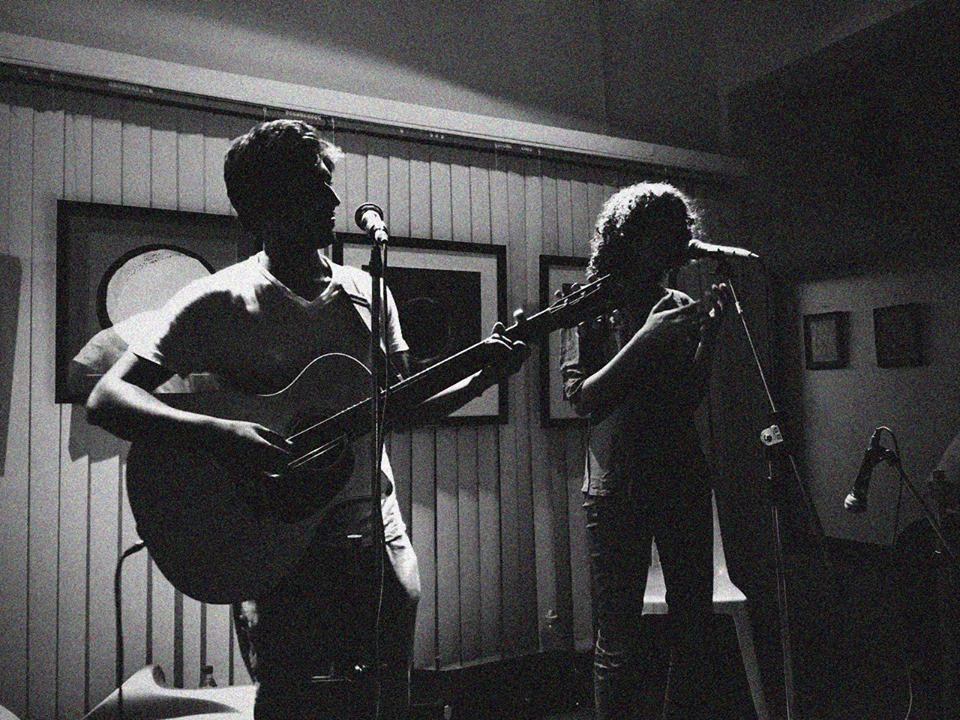 'My Place To You' is simple in its outlook, but in terms of arrangement, it is anything but. There's a lot going on with the EP's two tracks, starting with the production. The band takes a very modular approach to arrangement, using certain lush elements only in certain passages while stripping back the instrumentation for vocally dense sections and choruses. It's pretty interesting when a big, layered string arrangement (courtesy Keerthy Narayan and performed by Nitin Krishna on keys, Shardul Bapat on violin and Siya Ragade on flute) pop in to dominate a few bars of ambience and grandiosity and then take a backseat to leave a more minimal 4-piece rock band arrangement to handle a verse or chorus. It's a nice, controlled way to use things that can easily overshadow the melodic meat of a track and the songs are more solid for it. These duties are handled by Sanyanth Naroth and Sharad Rao on vocals and guitars, Pratika Gopinath on vocals, and Malay Valadkar on bass. This setup allows for a lot of vocal fun and the band loses no opportunity to use multiple harmonies and switch around lead vocal parts. All this allows the band to take a clean and simple approach with their core songwriting, and that helps.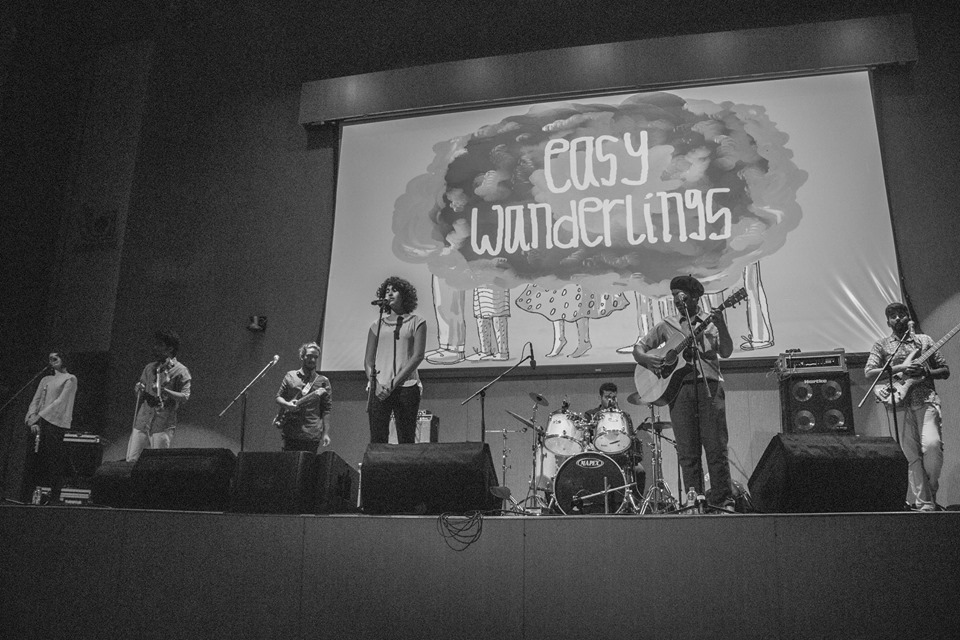 'Beneath The Fireworks' is at its heart a pretty classic toned-down rock tune, but the extra atmosphere prevents it from sounding overly generic or boring. The string section that opens it up is fantastic and can sit comfortably in any movie soundtrack. But just as you're getting into it, everything disappears and is replaced by shuffling drums, acoustic guitars and some really throwback vocals. Easy Wanderlings are very, very good at making their musical passages smooth, and this track is a perfect example. Strings come in and out but never take over the main vocal melody. There is a tiny little guitar transition between vocal parts which comes in for mere seconds before letting the song continue to build on its main melody. This service to the overall picture is one of the band's biggest strengths. The last third of the track flips the motifs of the previous two-thirds, bringing in handclaps and throaty violins reminiscent of something vaguely Irish before ending the song on its most buoyant chorus, Beatles-style harmonies and all. 'Madeline' is more toned down. There's definitely more of a lounge-y feel to this track; the flute-led intro is super spicy though. The melodies are a bit sugary and easy, but the light piano and strings that back up the acoustic guitar are pretty cool. This is unapologetically old-world, and the killer string arrangement keeps the track cinematic and nostalgic the whole way through. The band uses its range of textures very well here; the vocal is never left out to dry on its own. The track doesn't really have any ups and downs, but it's comfortable.
To some extent, that is the only thing that 'My Place To You' lacks; risk. Don't come into this expecting anything particularly new, fresh or overtly inventive. There is a certain space where it's possible to write decent, airtight songs in a genre, and the band shows no inclination to leave that space and try new stuff. The two tracks on the EP, while great to listen to and well written, are very, very safe. Truly memorable work comes out of forcing oneself to leave one's comfort zone and explore spaces that do not inspire confidence or contentment. Easy Wanderlings is new and very talented, so that will undoubtedly happen in due course. Until then, this will do.
Listen to My Place To You