Milkman's debut edition of Terminal-1 ends abruptly as the festival crosses cut-off time
Milkman's Terminal-1 had to end abruptly on the second day of its debut edition due to slot-time spill-overs going beyond permissible cut-off time of 1:30 am. Mumbai police had to intervene and stop the event, thus cutting short the anticipated British post-dubstep producer-duo and Warp Record signees, Mount Kimbie's set within five minutes of them starting to perform. Held at Famous Studios, the festival goers felt underwhelmed by the cancellation of the headliner's set. Below is the screenshot of the organiser's explanation and apology for the incovenience caused: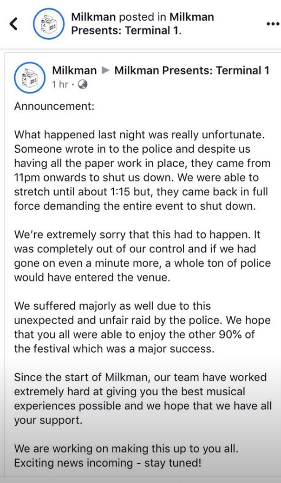 Milkman mark one year with Terminal 1, a weekend-long music festival showcasing a diverse mix of local bands and DJs alongside a heavyweight international line-up that features both pioneering and cutting-edge electronic acts making their debuts in the country. The promising line-up included Aux 88, legendary Detroit duo, who brought decades of experience and their distinctive brand of break-beat electro-funk, Roi Perez and Alienata, hailing from Israel and Spain respectively, both residing in Berlin. Perez is a widely acclaimed selector who holds down several residencies including one at Panorama Bar. Alienata favours raw and gritty sounds that span across obscure acid, IDM, electro, dub, breakbeat and beyond. Local DJs Spacejams (Milkman Resident), Zokhuma and Manaalina were joined by electronic producers Kumail (live) and Sid Vashi. New Delhi's Lifafa and indie band Peter Cat Recording Co rounded the line-up.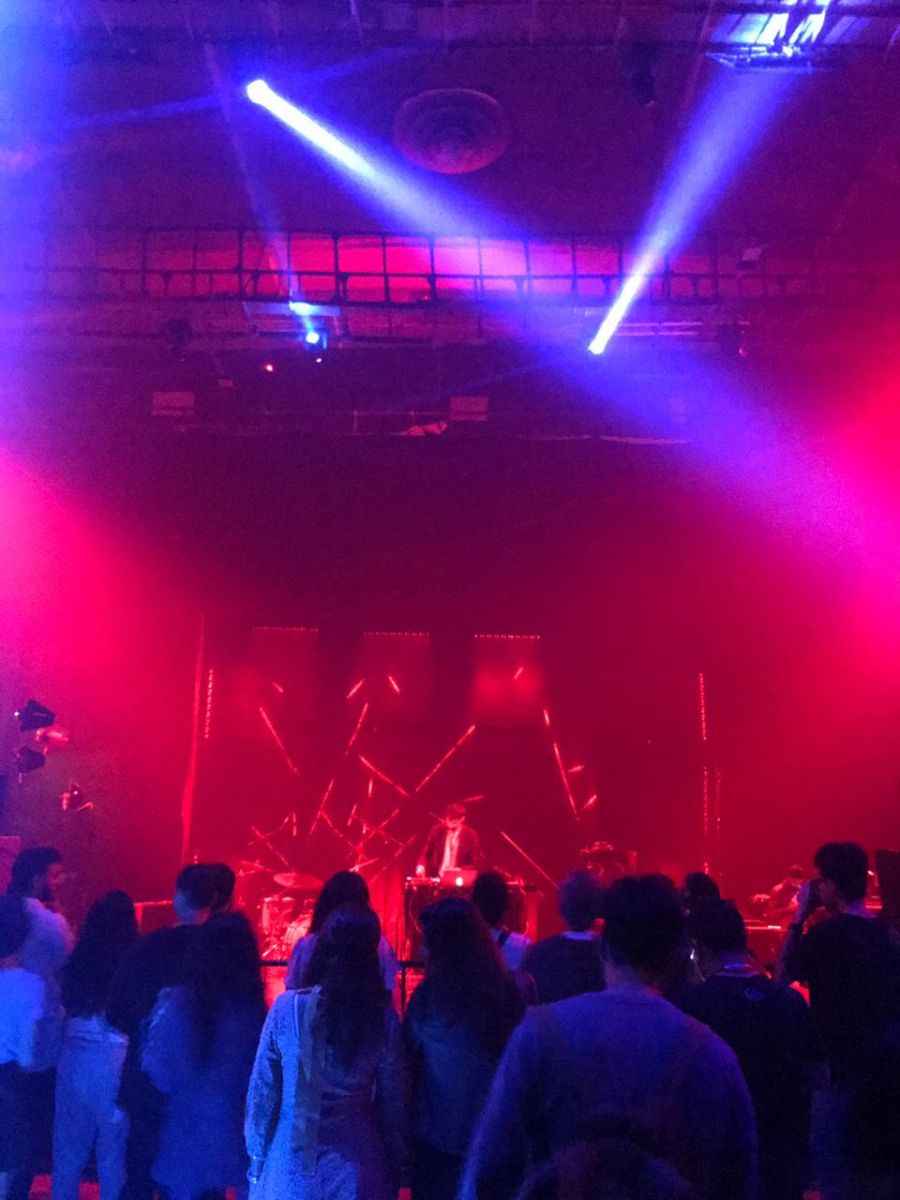 We would have hoped for the authorities to relax the deadline of cut-off time due to it being a weekend but unfortunately they decided to stop the event. Many felt that since it took them almost 30 minutes to discuss the matter, the headliner could have easily used that time to play the set.
Check out Mount Kimbie below: