Now in its Fourth Edition, The Exchange curated by Submerge in collaboration with UK's Department of International trade returns in March 2017.
When a music conference aims to increase collaboration between two music sectors through an event with music industry professionals enabling each other, the success lies in hoping for a better environment for its actors and ensuring real progress of artists. The United Kingdom's Department for International Trade and Mumbai based promoter Submerge, an electronic music outfit that focuses on booking and curating some of the most notable acts from around the world, have been producing The Exchange, a dedicated music conference and showcase event since its first edition in November 2014.
The Exchange has grown into an international conference-based initiative to connect the music industry sectors in India and UK. In its endeavors to also help UK entities and promoters find a new market, The Exchange promises to offer great opportunities for British music companies to collaborate and produce stimulating products for the next generation. One of the key success stories to have emerged is the expansion of music distribution business Horus Music to India, post their continued visits here through the trade mission in 2014. Horus Music established their India office in Mumbai in December 2015 to help Indian artists and labels distribute their music around the world.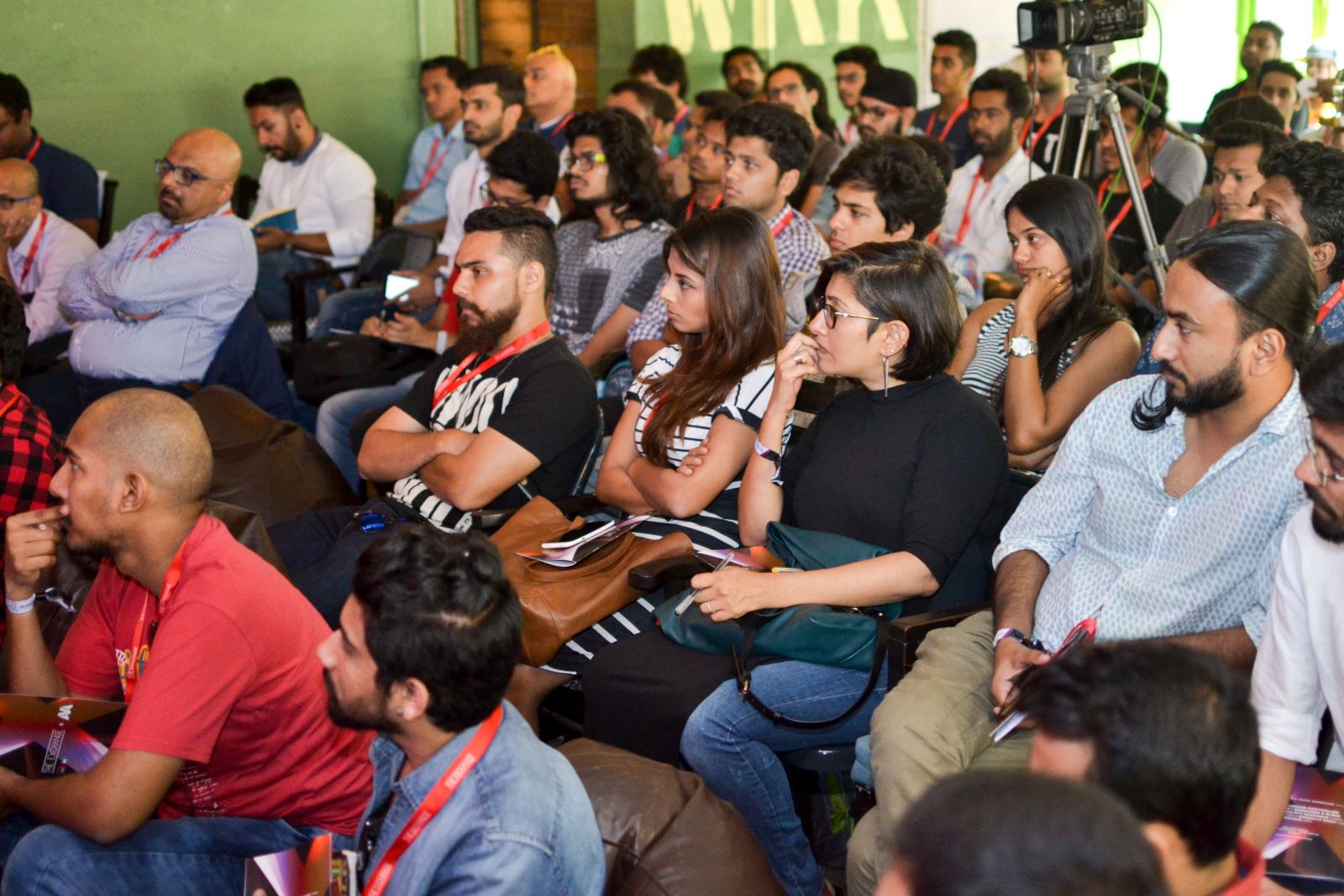 According to Submerge, the UK music scene continues to confound global expectations and set new benchmarks in track consumption, the club and live sector, and as a key lifestyle driver. Industry reports say that the core music industry made an estimated economic contribution of about £4.1bn to the UK economy in 2015 and supported 1,19,000 jobs.
Each edition of The Exchange is part of a trade mission that is funded by British Phonographic Industry (BPI), which represents and supports the recorded music industry in the UK including over 300 music companies and major music labels such as Universal, Sony and Warner, and AIM (Association For Independent Music), a trade body that supports and represents over 800 member companies and is a collective voice for UK's independent music industry.
Alongside the conference, UK industry representatives get an opportunity to network with their counterparts in India. A delegation of nearly 30 UK companies from the music sector will participate in the conference to look for opportunities to work with the Indian sector.The conference themes will include discussions on the current trends in production and sound technology in the UK and India, understanding music consumption patterns in tier II cities, recognizing the potential of online radio in India, why India will see a rise in boutique festivals and celebrating the legacy of vinyl, among other issues.
The conference will seek to take some of the UK's and India's electronic industry professionals – from DJs and performers to digital marketers – and facilitate a series of panels and discussions designed to stimulate conversations around where the global electronic music sector is headed, and how the UK and India's key electronic stakeholders can create new collaborations and partnerships in its development. Producer Sanaya Ardeshir a.k.a. Sandunes describes her experience last year as an interesting point of access for aspirants in music business. Most of the questions asked at her panel were about issues of putting up music and what to do next! Producer/Dj and Promoter (Magnetic Feilds Festival) Munbir Chawla was happy to attend these panel dicsussions as according to him, "It was a very well attended by mostly kids who wanted to learn from a panel that were giving them a broad sense of the music industry".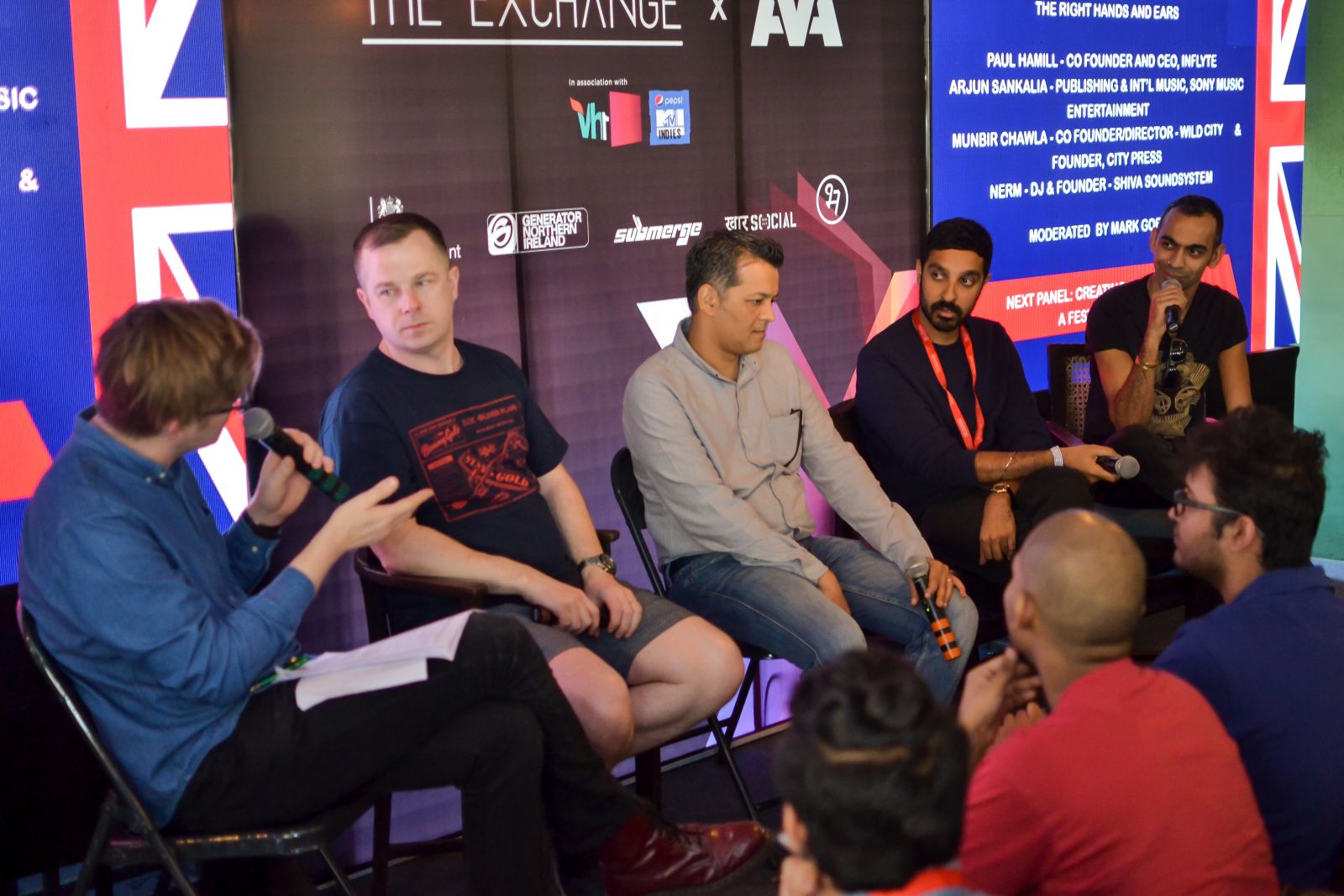 The AVA sessions at The Exchange were an interesting point of access for newcomers and aspirants. The question "what to do next?" was difficult to answer without a dialogue with the experts.
While information on all the delegates at The Exchange 2017 will be made available soon, some exciting names include The Beatles Story, the world's largest permanent exhibition purely devoted to the lives and times of 'The Beatles' in Liverpool. The Beatles Story have set their sight on India, since 2018 is the 50th anniversary of The Beatles' visit to Rishikesh in India and are looking to celebrate this anniversary through engagement with key Indian partners.
Another visitor is the Beggars Group, the home of UK-based international labels such 4AD, Matador, Rough Trade Records, XL Recordings and Young Turks, who want to build their presence in the Indian market through local partnerships with labels, promoters and retailers.
Details on the speakers and panels and showcase will be announced soon.
Registration is now open and interested applicants can registers here
Watch a panel with Founder, Submerge, Nikhil Chinappa from the first edition of The Exchange below: