Orange Festival at Dambuk is back with their third edition this December taking it up a notch with the legendary Yyngwie Malmsteen 
One of our favourite, Orange Festival at Dambuk is back with their third edition this December – very pleasantly taking it up a notch with the legendary Yyngwie Malmsteen as their headliner amongst other popular Indian independent artists. Last year saw American musician Joseph Arthur perform at this unique event.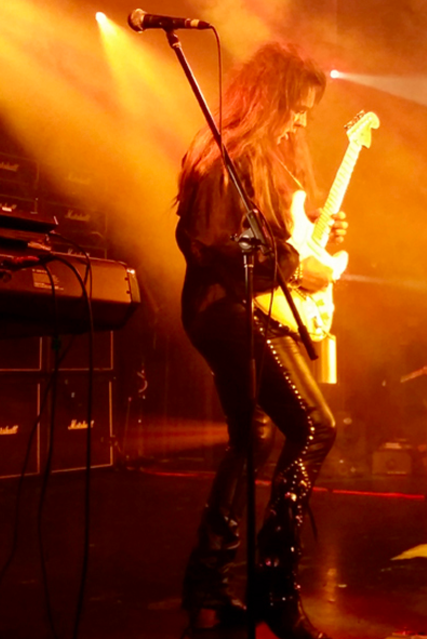 One still has enough convenient "last-minute" booking time to make it to this promising adventure at the "untouched and unexplored" beauty that is Dambuk. (Find all booking and travel information here

For the newly acquainted, Orange Festival is a fairly new (three year old) adventure slash music festival conceptualized in 2014 by local man Abu Tayeng. As the organisers put it , "The idea behind the festival was to bring in people from all over the world to explore the wild natural beauty of the place and experience the local way of life and culture in an absolutely untouched destination while at the same time bring a slice of the world to the locals and promote local youth involvement in the festival."
Along with adding interesting elements to their adventure activities in this edition, the festival also delivers on an interesting line-up of independent artists (see below) for a satisfying musical experience at what could be one's definitive festival get away this year.
LIST OF BANDS
(Music begins at 5pm everyday)
15th Dec
1). Antoine ( France)
2). Skylevel ( Shillong )
3). Menwhopause (New Delhi)
4). Baby Boomers ( Bhutan)
5). Gingerfeet ( Darjeeling)
16th Dec
1). Boby Techi ( Delhi/ Itanagar)
2). Arogya ( Sikkim)
3). Shubhangi Joshi Collective ( Mumbai)
4). The Con Artists ( Mizoram/ Assam)
5). Frisky Pints (Mizoram)
17th
1). Tani (25 mins)
2). Sacred Secrecy (25 mins)
3). ( Head Lining act )Yngwie Malmsteen (Sweden)
18th
1). Tune Up Channel ( Nagaland)
2). Joker's Whoop (New Delhi)
3). Yesterdrive (New Delhi/ Arunachal)
4). The Lightyears explode ( Mumbai)
5). The Ganesh Talkies ( Kolkata)
There is no completing this article without rejoicing Yngwie Malmsteen's much - much awaited and "wish-list"ed performance in India. Although this will be a one-stop visit (he will be performing exclusively at this festival), we sincerely appreciate and look forward to a memorable and enriching live experience by the Swedish heavy metal 'guitar-god'.
If you haven't already, check out this performance:
Music nerd or not, this is potentially one of the greatest live acts Indian audiences have had the opportunity of experiencing and RSJ definitely recommends planning your holiday season around this promising experience of great music and adrenaline pumping adventure excitement.
Find all travel and stay information along with booking details here
Do carry travel essentials keeping in mind Dambuk's cold weather in December and other appropriate gear if you intend on partaking in the physical adventure activities. (Think boots, woolens, torches, wind jackets, hiking gear, etc.) For the contemplative, quiet, peace-seeking travellers, make sure to book the ticket package with tent accommodation and carry Odomos and a good book.