Shazneen Arethna, part of one of the few female fronted bands in India during the early 2k years, comes back with new music after a long hiatus.
"I have 2 wonderful daughters who capitalize on my time, but music has been a constant part of our lives"
- Shazneen Arethna
Shazneen Arethna is one of the first female rock singers as part of the 90's and early 2k's brewing scene when the country was realizing the real potential of independent music in India. Her erstwhile band with a literal name "3 Guys and a Girl" consisted of her fronting the band with guitar player Warren Mendonsa aka Blackstratblues, drummer Sidd Coutto and bassist Johan Pais. Arethna, has recently released her new single "Dance Alone" after a long hiatus and promises to bring back more music with an EP and going live. Here are some excerpts from our conversation:
RSJ: It's such a pleasure to see you back to singing and making music again! Where have you been and what have you been up to all these years?
SA: I've been working on to striking just the right balance between motherhood and my passion for singing. I have 2 wonderful daughters who capitalize on my time, but music has been a constant part of our lives. Live performances and studio sessions and song writing never really stopped, but releasing my own music, kinda took a back seat until now.
RSJ: You have seen the independent music scene change since 3 guys and a girl. What do you think about the current scenario!
SA: I think the indie scene is totally thriving right now. Our Indian Indie audience is more appreciative and receptive than it ever was. It's such a pleasure to see numerous bands and acts emerging from every part of the country. They're not afraid to experiment and merge genres. I think it's a great time to be an Indie artist in India especially with music festivals mushrooming all over.
RSJ: Your cover of "intehaa ho gayi" got tweeted by Amitabh Bachchan! How come you did that cover?
SA: Chandresh Kudwa and I had worked together on a Bollywood gig recently where we did our own versions of Bollywood hits. We thought of putting something down in the studio, and that's how our version of "Inteha Ho Gayi " came to be. It turned out pretty well, as Amitabh Bachchan appreciated it and shared it on Social media as well.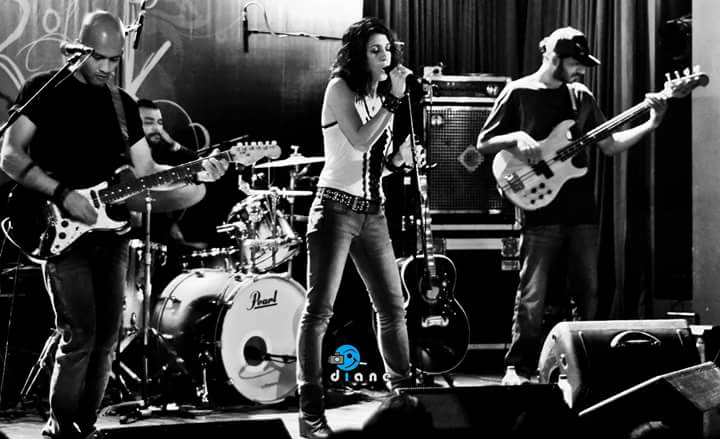 RSJ: Tell us about the new single! What is your new music about? Tell us about the writing process. How did it start and what are the plans? Are you going live anytime soon?
SA: You know time has a wonderful way of showing what really matters. I've been writing songs for a long time, but never been brave enough to release them until now. Now at this point in my life, I feel the need to share my music. It's probably the best way of expressing what music means to me, as a singer song-writer, singing straight from the heart, trusting my soul for direction. I decided to start by putting out an EP of 4 songs and when Warren Mendonsa aka Blackstratblues came on board as producer, everything just fell into place. I knew my songs were in the best hands. With Nathan Thomas on bass and JJ on drums, Warren has spun his magic on my songs and i was delighted with the outcome. 'Dance Alone' is my first release from the EP. It's a song that's very close to my heart , it's one of those songs that you write start to finish in the shortest time, and you have a good feeling about. It's about living, loving, losing ... and learning to live and love all over again. And yes! I'm definitely looking forward to performing live. I've put my heart and soul into it and would love for it to reach as many people as possible.
RSJ: You also are an active part of making the music video yourself. How did that happen? How come you took that role too?
SA: Since 'Dance Alone' was my song, I wanted to be involved in making the video. I was contemplating ideas for the video and shot some footage on my phone. One thing led to the other and finally ended up shooting and editing the entire video. Though there's an overtly amateur vibe to it, there's a rawness that I intended for. I have to admit thoroughly enjoying the process.
Watch & listen to Arethna's "Dance Alone" below: