Pink Noise and Skinny Alley singer, Jayashree Singh passes away after prolonged illness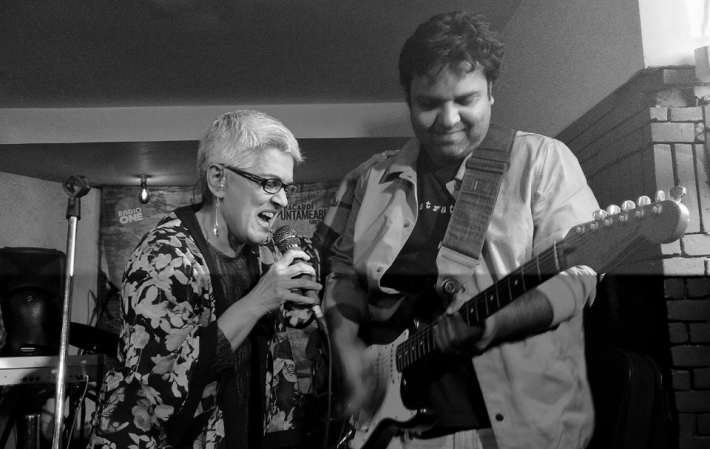 Photo Courtesy: Jay Singh Social Pages, RSJ Archives, RSJ From The Vault
Jayashree Singh, the vocalist from Skinny Alley and PINKNOISE, has passed away after a prolonged illness. The singer was in her 60s and residing in Chennai for the past one year. Singh and her husband, bassist Gyan Singh who passed away in 2012, created Skinny Alley in 2001 with guitarist Amyt Datta, keyboardist Jeffrey Menezes and drummer Jeffrey Rikh. Escape the Roar was their debut album released in 2003.


Their second album Songs from the Moony Boom was released in 2007. Alternately, Jayashree, Gyan and Amyt Datta also formed PINKNOISE, which they called the "late-night alter-ego" of Skinny Alley.

Jayshree Singh, fondly remembered for her contribution to the rise and evolution of Calcutta's renowned live music scene, was a trained Carnatic and jazz vocalist. The diversity in her approach always found herself experimenting with sounds and that could be noticed in the evolution of her two bands.




Regarded as one of the best singers and songwriters of this country, the independent music community has expressed its heartfelt condolences on social media, most of these musicians who were inspired by Singh's songwriting and considered her their 'hero'.
Mother to one half of Parekh and Singh, Jivraj Singh - who also featured in PINKNOISE's studio efforts - Jay played an instrumental role in inspiring several young minds.


Rock Street Journal joins the rest of the community and mourns the passing away of the veteran singer, and also sends strength and love to her family.
Watch Jayashree's live performance below: