Mahesh Raghavan and Rhythm Shaw come together to create "Mercury" feat. Purbayan Chatterjee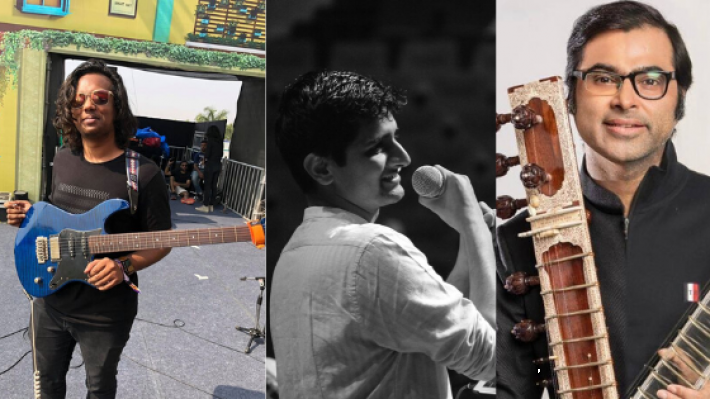 Photo Courtesy: Rhythm Shaw, Mahesh Raghvan, Purbayan Chatterjee
In the past two decades or so, the Indian music scene has seen a generation of young musicians who have evolved into virtuosos with their respective instruments and genres of music. We also discovered that most of them have started playing as early as at age 3 yrs. Mahesh Raghvan and Rhythm Shaw who hail from two different parts of the country are two such great examples of this generation of prodigious talent.
"Something I'm really happy to be a part of! Was fun writing and producing this track together with the very talented Mahesh Raghvan featuring my brother , the amazing Purbayan Chatterjee"
- Rhythm Shaw
Mahesh Raghavan known for his work in Carnatic fusion music and also as creative director of a US based platform promoting classical arts called "IndianRaga" and Rhythm Shaw who has evolved into a iconic figure in the list of guitar players in India (worked with globally renowned names like A.R. Rahman, Gergo Borlai, Anton Davidyants and Dave Weckl) have collaborated to write and create an Indian classical-rock-electronic fusion instrumental song called "Mercury" featuring sitar maestro known for carrying forward the rich legacy of the Maihar gharana, Purbayan Chatterjee.
We asked Rhythm about the process of writing and composing the track. He says, "When Mahesh and I spoke about writing 'Mercury', the process was fairly quick as we already had an idea about the direction. We wanted to achieve a modern sound with all three different perspectives from each one of us. I am hoping it has translated well for the listeners".
Watch the video of "Mercury" below: