A unique collaboration between India-Pakistan-Bangladesh, the music video of "Talaash" is based on the concept of finding peace from within.
"Talash" - A song from Indian alternative rock band Spunk's debut album "AARAMBH" features a cross border collaboration with actor/singer Junaid Khan (CALL) from Pakistan and Glitch Studio from Bangladesh. Spunk started out in 2011 as a super-group consisting of members from Cynical Recess , Gingerfeet and Yonsample.
This collaboration is an opportunity that I believe in personally and I am sure people will love it and relate to our sentiments. People from India and Pakistan love each other and it's this love that brought us together to create TALASH."
- Junaid Khan, CALL
The band wanted to introduce their music through a collaboration reaching out to Pakistan's Junaid Khan who played a huge influence to Spunk's journey toward becoming a heavy Hindi prog-rock band. Khan agreed to the band's offer after listening to their music. He said, "I immediately said yes as I have always been up for collabs and especially after realizing that we had appreciation of similar genres in music, we started exchanging ideas and within a matter of days we were ready with the entire song structure. Talash is very special for me as this is the first time that I have collaborated with an Indian band".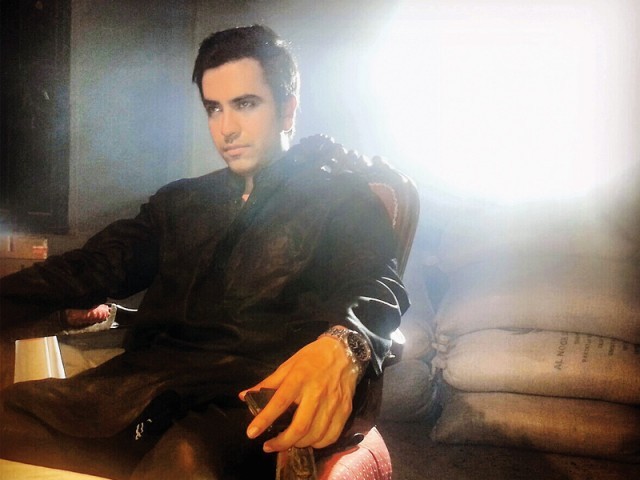 The band also reached out to the creative agency/studio called Glitch in Bangladesh. Drummer Abhinandan Mukherjee elaborates, "We believed it was the best time to have them on board not only to make the collaboration power bigger but also to have a subcontinent feel to the song which would be any musician's dream – to have 3 countries (separated by man made borders today) come together to produce this song". Glitch played an important role toward producing the music video, which was shot in Nepal last August. Everyone flew from their respective countries to Kathmandu and the video was shot over two weeks.
"We hope that the song will break barriers in the Indo-Pak relationship and bring unity and peace across borders. Art and Music knows no boundaries and this collaboration is going to spread the message of harmony amongst the people of both cultures."
- SPUNK
Directed by Tahim Habib Dipro from Glitch, the music video of "Talaash" is based on the concept of finding peace from within. The song is delightfully heavy with guitar riffs backing up the rock voice of Junaid Khan. It is truly interesting to listen to heavy Hindi-rock sound.
People from India and Pakistan love each other and it's the love that pulled us close to create TALASH. We sincerely hope this collaboration bridges the gap between the countries and we all enjoy our existence under the banner of love, peace and prosperity and of course a lot of rock n roll.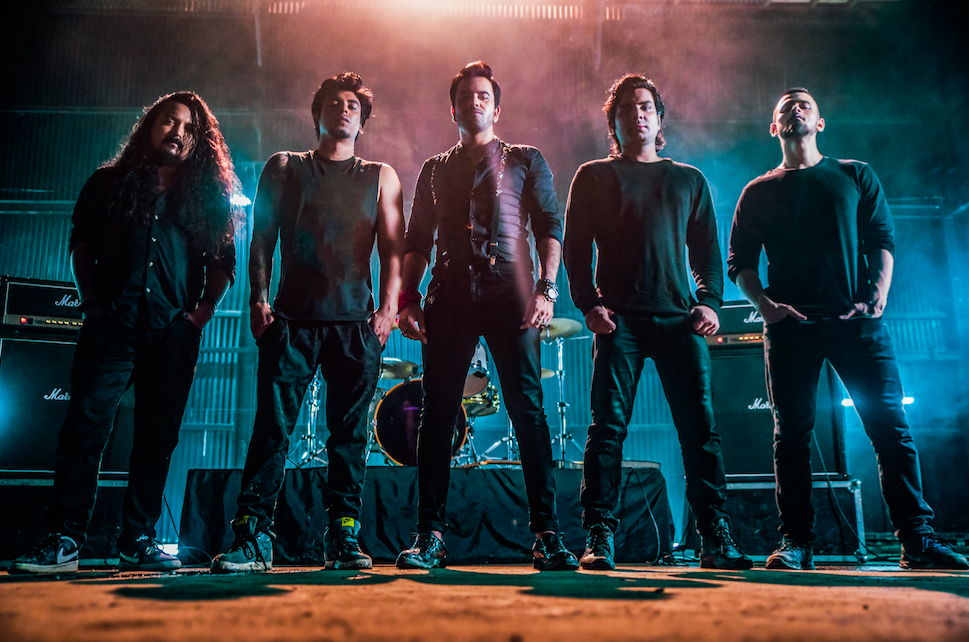 SPUNK consists of the following members:
Abhishek Chatterjee on Vocals
Abhinandan Mukherjee on Drums/Vocals
Rahul Maity on Bass/Vocals
Soumik Roy on Guitars
You can join SPUNK on Facebook
Watch the music video "Talash" below: