Though 2013 abounded in gigs, it was a pretty low-key year for Indian metal bands as far as album releases went. Quite a few promised albums never dropped for various reasons, the ones that did oscillated between ho-hum and downright unlistenable, and much of the year was given to bitching and moaning about the state of the scene. It wasn't all that bleak, however; there were a few notable releases that made the top lists this year.
REPTILIAN DEATH - THE DAWN OF CONSUMATION AND EMERGENCE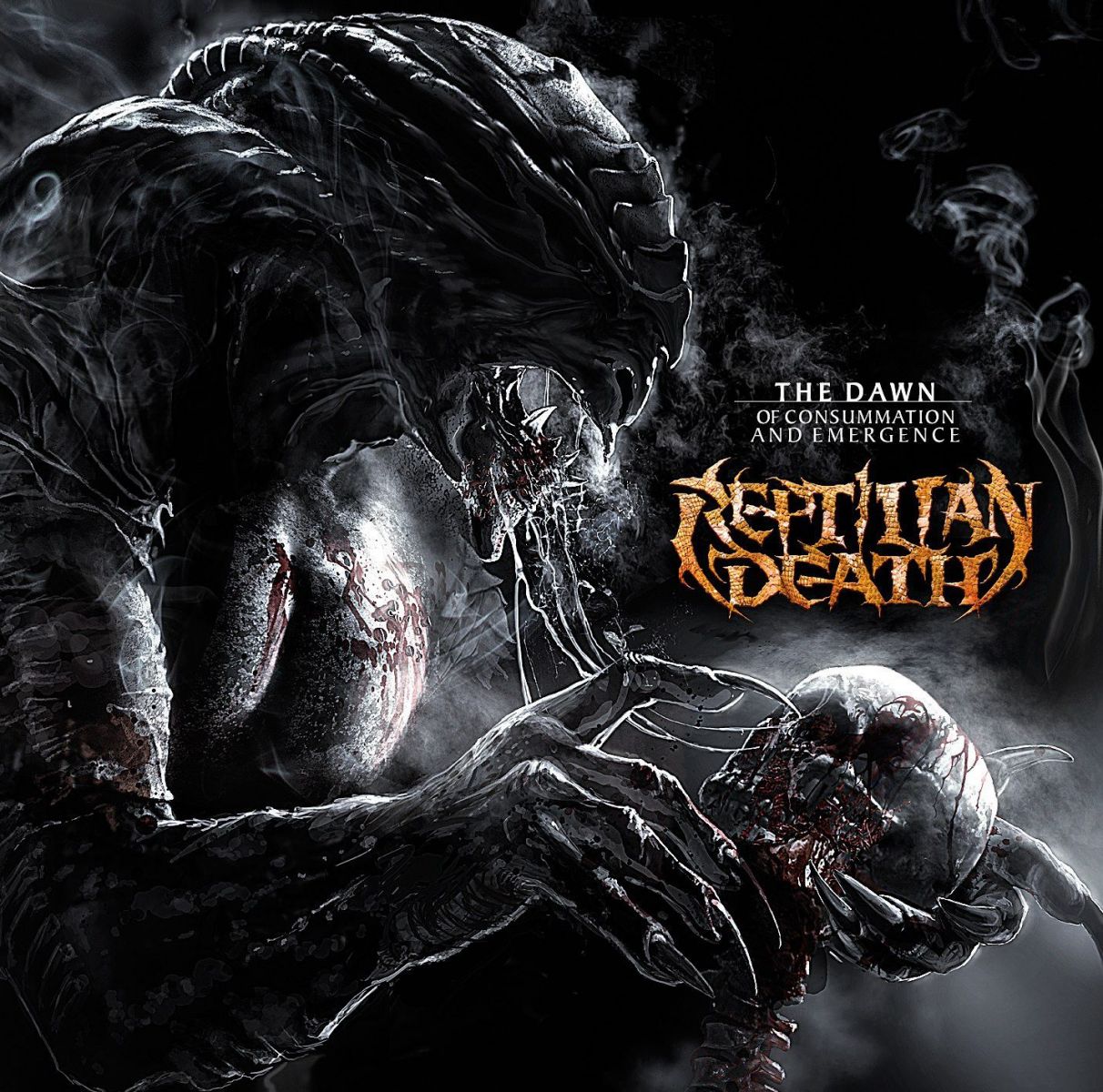 Sahil 'The Demonstealer' Makhija may have had quite a few face paint jokes made at his expense, but this time around, when Reptilian Death, his mysterious death metal side project, donned robes and corpse-paint, absolutely no one was laughing. Part of that may have been because frontman Vinay Venkatesh looked like he could effortlessly make a small snack of any heckler, but mostly because RD's music went from formerly funny to absolutely diabolical in the space of this one album. The Dawn of Consummation and Emergence is not a pacy, mosh-pit igniting shout-along, but a mid-tempo, almost suffocating slow-chug journey into the heart of darkness with plenty of time to admire the scenery. Set on a solid slab of death metal riffing, complemented by Vinay's menacing low growl, with lyrics that would make 'A Serbian Film' blush, RD went where more and more metal bands in the country are fearing to tread these days – back to the old-school, immersive, sit-down-and-listen death metal record.
Reptilian Death – 'O'
GUTSLIT - SKEWERED IN THE SEWER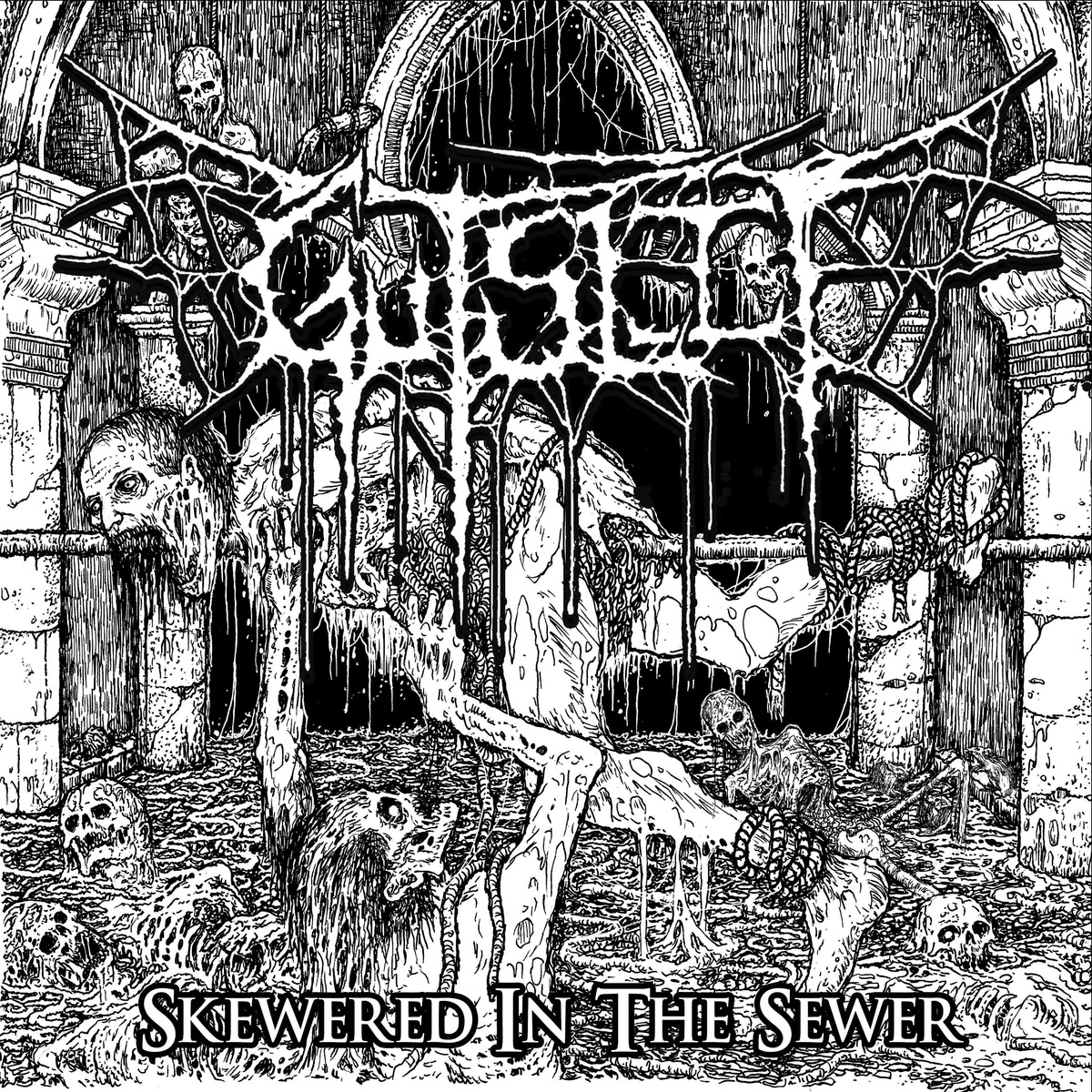 Arguably the country's most popular death grind band, if there is such a thing, Gutslit's first full-length album is a fantastic showcase of what they do best – perfectly moshable nuggets of violence couched in three brutal minutes of down-tuned riffage, squealy licks, pinch harmonics and pig squeals, all played at 50,000 bpm a la Dying Fetus. Aaron Pinto is a monster behind the kit, matching former guitarist Dynel Bangera's schizophrenic riffing beat for beat and vocalist Aditya Barve anchors the whole enterprise with his guttural approaching-brown-note growls. That the band sound as good on record as they do live is to their credit. They should make it to the list for their song titles – sample 'Haemorrhoidal Brain Custard' – alone. There's only one way to listen to this album – mosh, motherfuckers!

Gutslit – 'Pustulated Phallic Enthralment'
REVERRSE POLARITY - REVERRSE POLARITY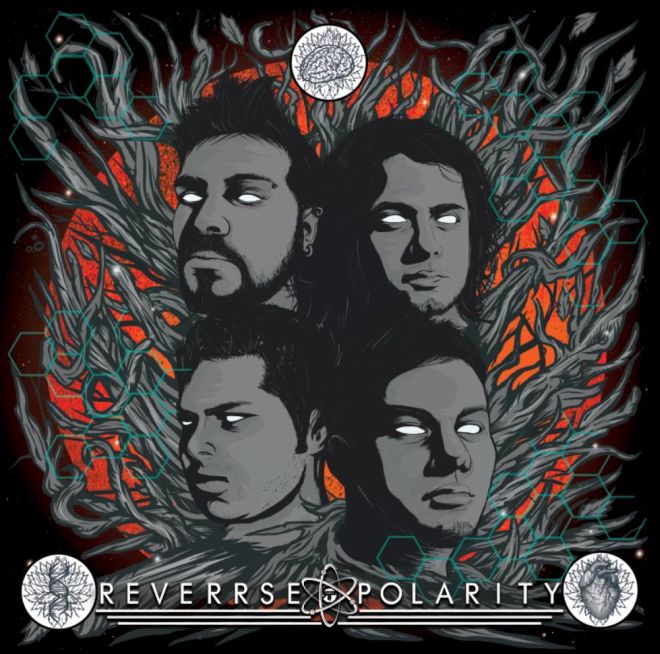 After the tragic death of drummer Jonathan Fernandes in 2011 and two years of will-they won't-they speculation, Reverrse Polarity made a quiet comeback and the band's first cohesive album came out to surprisingly little fanfare. Perhaps it was the dissipation of their fans in two years of inactivity, or maybe it's the strange space Indian metal found itself in this year, roiling in the fallout of the old-school vs. modern metal battle. Irrespective, the time away from the scene that often takes itself too seriously has given Reverrse Polarity an edge, a fun edge, that spills over into the music. Despite the relatively serious lyrical themes, the music is zippy, uptempo, sleekly abrasive and showcases a band that's grown comfortable in their post-hardcore skins. Vocalist Gaurav Kataria comes off as positively unhinged, which gives the album the visceral energy that keeps it from slipping into a pretty-boy groove. Add to that Keshav Dhar's impeccable production and you have an album that makes you want to drive to a party, throw a few friendly punches and down a few Jagerbombs, knowing that it's okay to let your hair down and have fun with metal.
Read our review of Reverrse Polarity's self-titled debut here
Reverrse Polarity – 'RAR'
COSMIC INFUSION - COSMIC INFUSION EP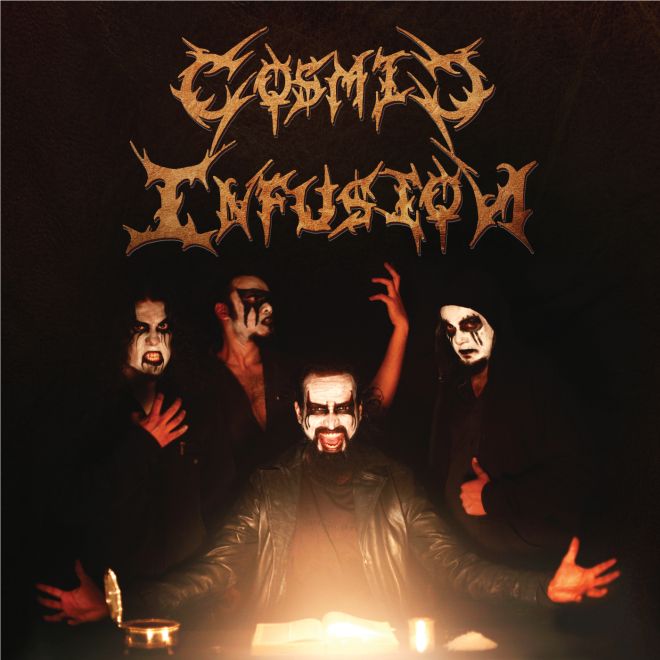 Mumbai's Cosmic Infusion has had a fantastically productive year. Returning from a four-year hiatus with a more cohesive sound, the band released an EP, a live DVD and played shows all over the country. Expanding on their symphonic black metal roots, on their debut EP, the band build on their earlier sound with Dimmu Borgir like symphonic overtures, jackhammer riffing from Anthems-era Emperor and wrap it all up in sweet, sweet keyboard melodies with the grandeur of early Nightwish. It's eerily up-tempo black metal that finds its strength in the band's clear vision of their core sound. Engaging, thought-out and very easy to listen to, Cosmic Infusion ticks all the boxes in the top of the year list. We only wish this were a full-length album.

Cosmic Infusion – 'Burial of Thy Own'
DEVOID - THE INVASION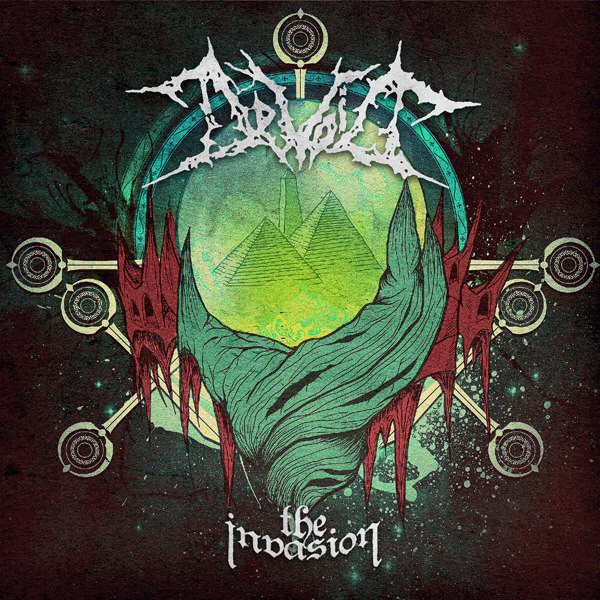 Devoid may have made thrash metal puritans in the country hiss and spit with their latest EP The Invasion – the band, after all, has been one of the last few thrash metal revivalists in the country – but you know what? The Invasion goes to different places, interesting places, and inventiveness wins over forced old-school loyalism any day. The five-song concept EP that tells the story of – what else? – an alien invasion, can be enjoyed without having to invest in the concept though. Resting on a solid base of thrash metal, the band meshes elements of death thrash and groove metal into the matrix, with unexpected breakdowns and solos, while a rawer, stripped down production brings an edgy aggression to the proceedings. It's thrash metal updated to 2013, and we dig it.
Devoid – 'Brahma Weapon'


HONOURABLE MENTIONS
Bangalore's Djinn and Miskatonic burned briefly but brightly on their doomy, atmospheric drony debut Forever in the Realm, but with the band announcing their dissolution suddenly in December, it looks like this supernova's run its course.
Pune's Halahkuh made a pretty spectacular debut with their Desecration EP, a pacy, chunky agglomerate of new wave death thrash full of tasty solos and immensely headbangable riffing. This is one band to watch in the coming year.
Kolkata-based Mortar's debut EP Ground Zero, dialled it back all the way to 1989 for some seriously old-school thrash. It's derivative, yes, but the abrasive guitars, teeth-jarring solos and raw aggression get points for the nostalgia trip.
Like us? Hate us? Want to castrate us? Tell us what you think about our list and what metal bands made it to your top 5 list this year.