Nischay Parekh has quickly garnered a large fanbase following the release of his debut record, Ocean, an optimistic and pleasant collection of delightful pop tunes driven forth by a perceptive aesthetic of melody, dynamics, and progression. We caught up with the singer, multi-instrumentalist, and composer for a short chat about his songwriting, the process of setting up a tent in his room during recording, and current and future plans.    
All of 20 years old, Nischay Parekh, from Kolkata, has already released his debut record, called Ocean, a charming nine-song collection of dreamy, experimental pop songs with a young heart and a keen emphasis on endearing melody-driven ruminations. He studied music at the famed Berklee School of Music, Boston, returning to Kolkata last year, following which he recorded Ocean, which has been produced by Nischay and Miti Adhikari (the same Miti Adhikari who's worked with Nirvana, Radiohead, Foo Fighters, and so on) – the record features his Berklee college-mates Pedro Zappa (bass) and Dylan Varner Hartley (keys), as well as Jivraj Singh (Pink Noise, Dualist Inquiry, many others) on drums. Nischay has been touring with Dylan and Jivraj as part of Nischay Parekh and the Ocean Orchestra; their most recent gig was at the Pune edition of the Bacardi NH7 Weekender festival, with a five-city club gig tour currently in the formulation stages.
"When I write a song," says Nischay, explaining his songwriting process, "the first thing I think about is form. The biggest thing for me, musically, is the harmony – the chord. That's one of the things that attracted me to music: intelligent harmony." Nischay has been playing the guitar for years, and he considers Tajdar Junaid, who taught him how to play his very first set of chords, a mentor of sorts – "When I was studying with Taj," he recounts, "I was very happy playing guitar every Sunday with him; I never gave it more of a thought." In fact, he started writing songs well before he could even play other people's songs: "I started writing, and it felt natural; it felt very easy. I was like, 'Wow'." This was a time when he thought people actually needed a license just to release a song they'd written, and came across a whole new world that Tajdar Junaid exposed him to. "Slowly, I got in to the scene. I was in a bubble before that. I realized there is music out there – an independent, self-sustaining form." He soon discovered Berklee, where he wrote a lot of music with Dylan, with whom he shared a common approach to art. Jivraj Singh is his neighbour in Kolkata, living all of 200 feet away, and he's known him since he was 16, so a lot of the music has also been informed by the musical relationship the two share, with the drums shaping a lot of Nischay's rhythmic ideas on the guitar.
Stream 'Ocean' by Nischay Parekh below:
The songs on Ocean have been spread across many years – he wrote 'Me and You' when he was 13! – with a fairly innovative recording process to boot. Dylan recorded his parts in Boston, Jivraj's parts were done inside the jam room he has at home, while Nischay's guitars and vocals have been recorded in all sorts of strange places. While planning the album, Miti Adhikari suggested opting for an unconventional approach to capture the emotive quality of the songs – "I don't have a perfectly designed acoustic space to record. I want all performances to feel comfortable and organic. I actually built a tent with bed-sheets and put it up in my room to create some sort of isolation. I put a lamp in the room to create a bit of vibe," Nischay tells us. There are also some field recordings on the album, with Nischay recording the sound of crickets at the small garden in his building. Nevertheless, the heart of the songwriting maintains an organic sensibility steeped in a certain pool of simplicity. These little quirks lend a lot of character to an album where the striking melodic core propels the musical narrative forward.
Watch Nischay Parekh perform 'Newbury Street' below:
And despite being the chief songwriter, Nischay reveals it's very much a "democracy", one where everyone contributes and everyone has a say in the sound. Their live sets are almost completely different from on record, with frequent changes made to arrangements while retaining the melody and form. "We're nice guys, so we take a vote," laughs Nischay, telling us about how any musical disagreements that may crop up from time to time are dealt with. He adds how they're all on the same page aesthetics-wise, and the direction of the music is intended to be "bright and quirky, with a big sense of dynamics."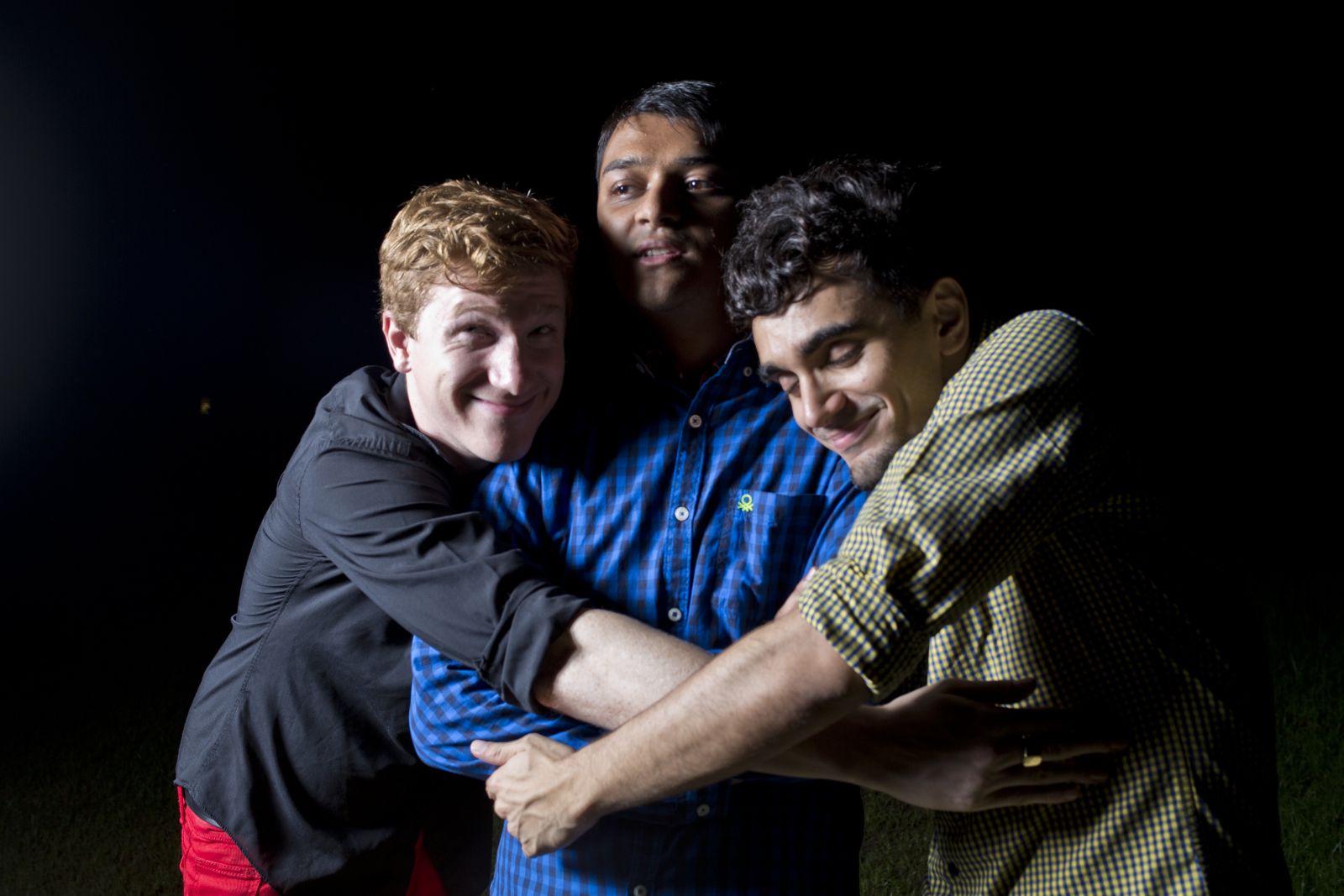 When it comes to writing, his aim is to find his own voice as a songwriter – "I just love harmony; I love trying my own voicings on the guitar." In terms of his musical education, he's managed to incorporate that knowledge and translate it to fit into his own sensibility instead of heading towards virtuosity or showmanship. There's an understated level of musicianship in the music, with individual chops serving as parts of the puzzle rather than the centre-piece, and the sounds of words and the melodies attached to them having as much significance as the actual words themselves.
Ocean has been received well by audiences, and naturally, Nischay is very pleased about the response. Then again, he's not sitting on his ass or anything of the sort – Dylan heads back to the US in December, so the guys have been busy churning out new stuff. "I've actually written half an album's worth of new material already." So that's there in the pipeline. And Nischay, who's also the frontman for Kolkata's Monkey in Me, tells us the band may very soon begin recording a double album.
Ocean by Nischay Parekh is available for purchase here and streaming here