How four promoters, based on their experience and understanding, are exploring the live music opportunities in Delhi.
The national capital's nightlife or the live music scene has shifted its focus from large-scale outdoor concerts promoting the usual suspects of rock n' roll and metal sub-genres to a consistent approach towards bringing diverse sounds - mainly from the electronic music world - to intimate and underground venues. The evolving phase demanded promoters who predicted this pattern.
Having contributed to the music scene as writers and musicians themselves, Karan Mehta (Partner with live music promoting agency Bluetree), Kaushik Baruah (Founder at Qrated), Sahil Mohan Gupta (Founder at the Warp Core Breach) and Shashank Bhatnagar (Founder at Unbolly Inc) have taken it upon themselves to explore the vacant avenues and approaches to provide content to the ever-curious consumers.
Partner at Bluetree and the guitarist at Delhi-based band Colossal Figures, Karan Mehta said, "I think there are more opportunities now than earlier. Every industry needs to evolve with time and that's why we are here." Speaking of his journey as a promoter, he added, "I chose programming for the love towards music, unfortunately, the band (Colossal Figures) had to take a break but we hope to come back very soon. Programming is very personal, I love the bands I get down, so it's an experience for me too to watch them live." On his association with Bluetree, he said, "Uddipan (Founder at BlueTree ) and I decided to work together last year since we had similar ideas. I'm a partner and currently handling everything for the company."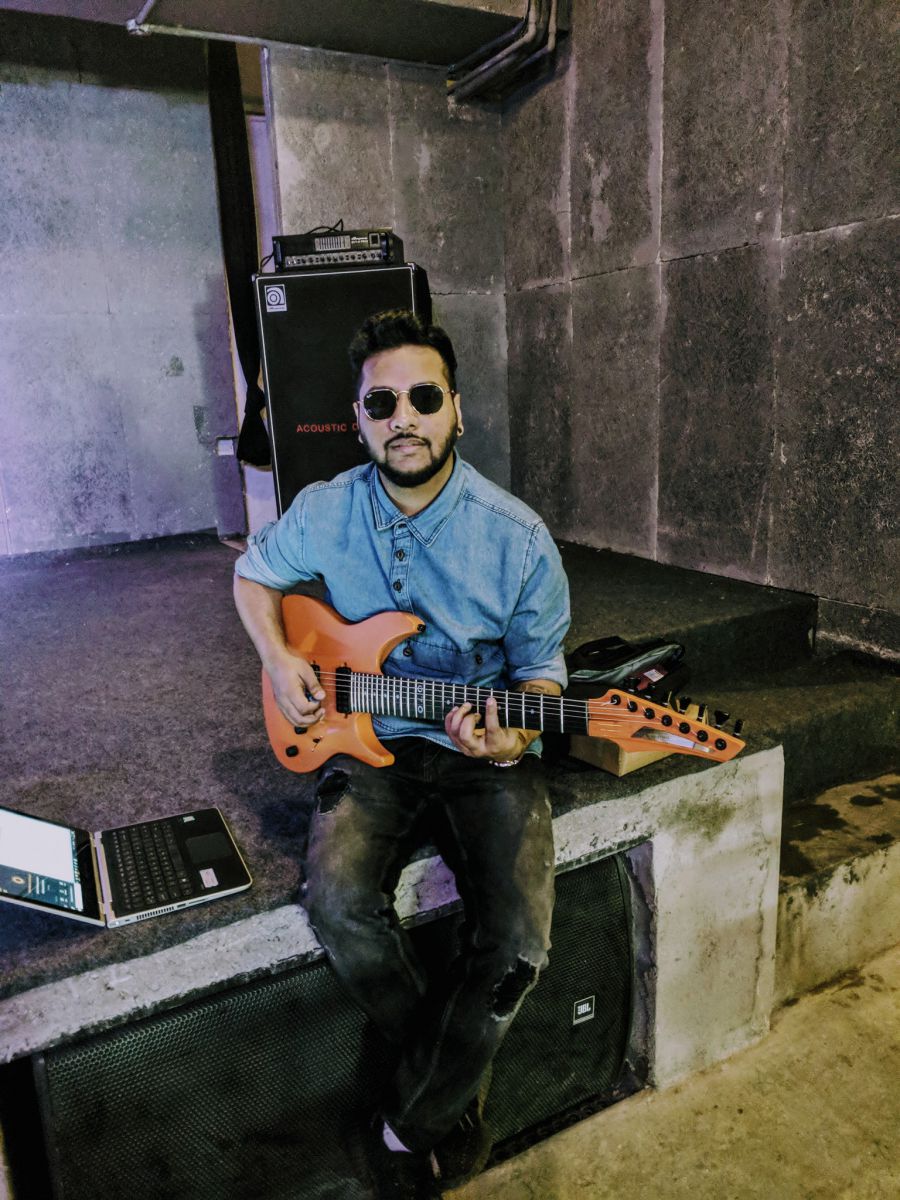 Karan brought down some international artists like Aristocrats, Guthrie Govan, Karnivool, Twelve-foot Ninja to Delhi in last two years. He recently concluded a successful Plini and David Maxim Micic India tour. He has also been promoting Indian Musicians through another property named 'Outrage Festival', mainly for a few and proud headbangers. The founder at Outrage says, "All the gigs under that property has been great. People usually always turn up and I love the support we've been getting. This year we have something special planned, news will be out soon."
Concluding he said "Delhi has been unpredictable over the few years when it comes to music. Delhi always expects something new. Lack of good venues over the past few years have reduced the number of people coming out of gigs but you can never tell. Sometimes it's amazing, sometimes it's bad. Would love to see more passion in youngsters while they come out to support gigs. The vibe of strong community is what's still missing."
While Karan attracts the crowd with big names, Kaushik Jai Barua, founder at Qrated holds a special idea to create audience for bands that are really good but are unheard of. Speaking of his journey, he said, "I have grown up listening to classic rock and homegrown bands from northeast. Following my passion for indie music I landed up writing for music magazines like eclectic vibes, TNT, Rolling Stone, Indian Rock & P3, Tehelka & also worked as northeast correspondent for RSJ for some time. Hence, my connect with the musicians was growing. While covering them I realised there are hardly any recording studios in northeast. The artists were too good but they didn't even have their profiles ready. So, I opened up a firm to support them with videos, photos and basic profiling."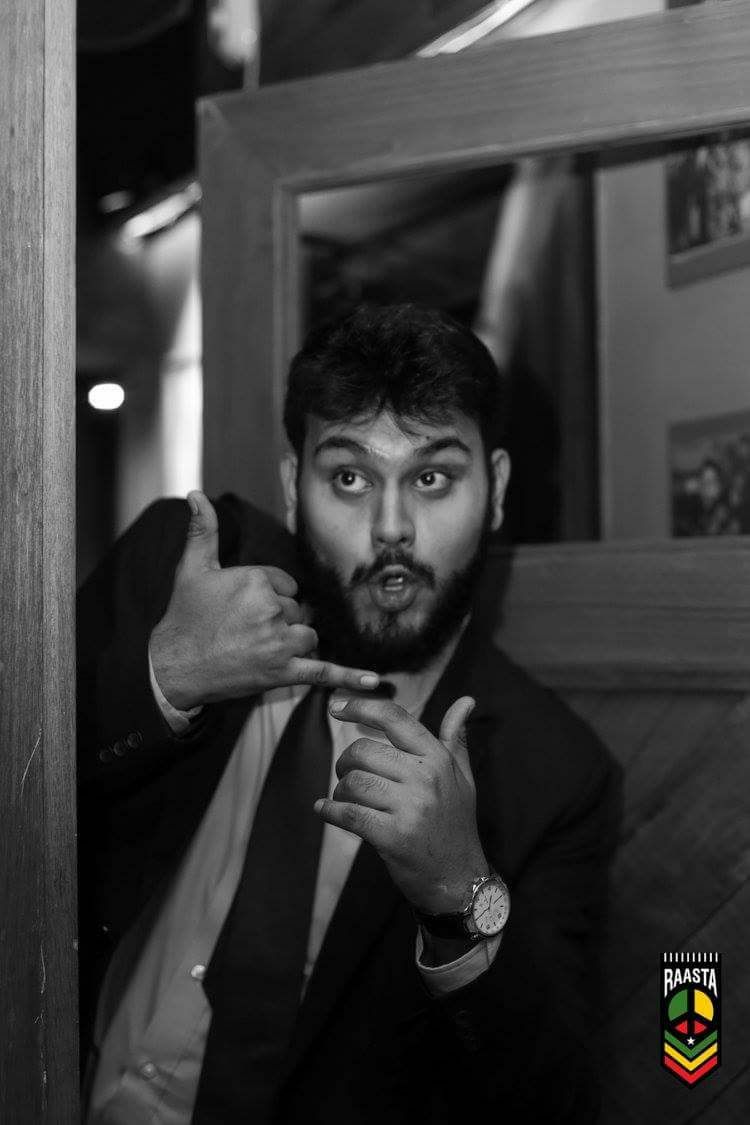 Talking about venturing into programming, he added, "Programming happened much later. We started as a small group who organised house-warming parties and jam. The idea of going big and bring good unheard bands in Delhi came into picture last year February. I am glad it's going well. Delhi has that potential. We at Qrated believe in Community developing for independent music. Basically, the idea is to convert a new listener into a fan. We want to get that vibrant intense days back. To name a few, bands like Fame the band & Silver tear, performed in our Kerplunk edition 4, and we like to believe we helped the band increase their fan-base and vice-versa."
Why delhi? "Because the city has proved us wrong at every point. Our very first edition Nodiggity under Qrated in Match Box was a super success. We were surprised to see the turnout of 350+ (housefull as per venue capacity) people within a week announcement. It was a tribute to Michael M Soilo. I think venues play a crucial role too - Auro kitchen & bar, Social, Turquoise cottage, Raasta & People & co. are the venues that comes to the top of my mind who have been supportive for independent music lately. We celebrated our first anniversary with Kerplunk edition 4 after three successful editions in one year. Soon, we will be doing pay-what-you-want Kerplunk edition in a month or two. Because we represent the choice of underground art as a lifestyle."
Shashank Bhatnagar, Founder at Unbolly Inc and Vocalist at Undying Inc and Soul Inclination recently ventured into programming. He said, "Live indie scene has changed a lot, as ever. It's a cycle, trends keep coming and going. But survival is always with the fittest."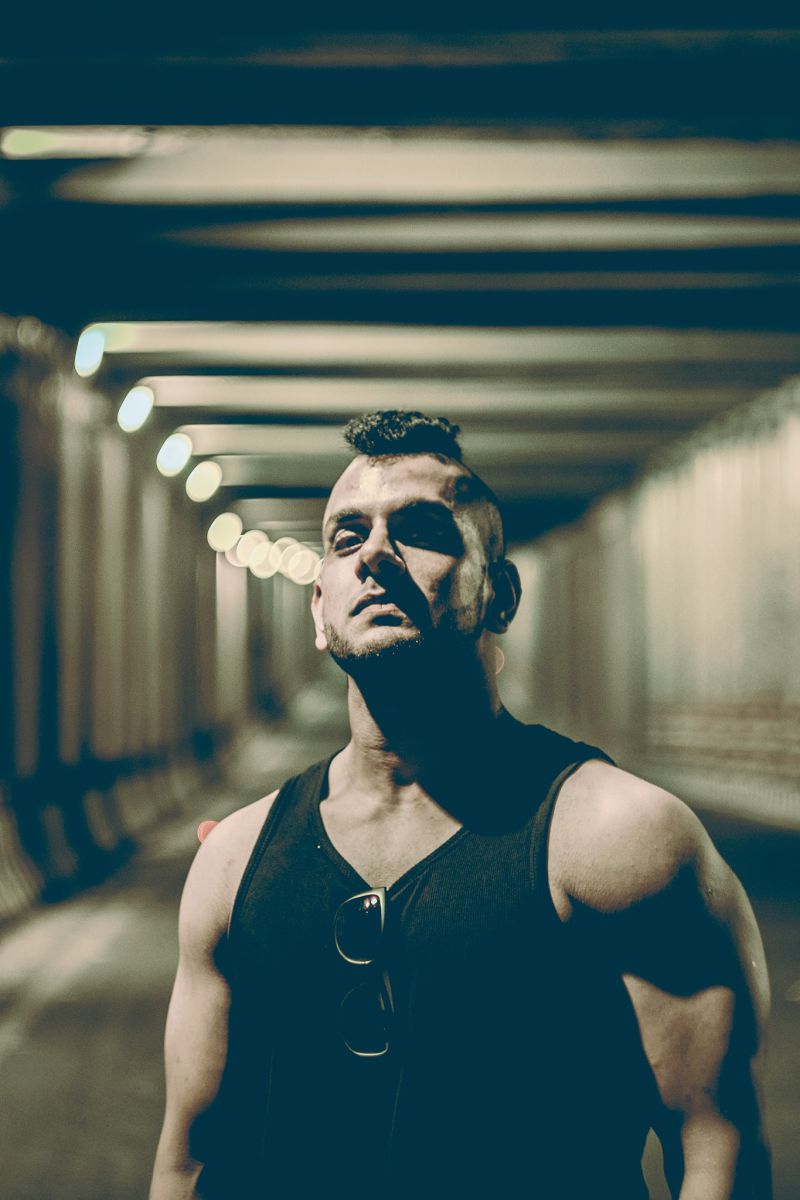 When asked about Unbolly Inc, he confidently replied, "It has been really awesome, far more than we could've ever asked for. Reasons for starting this venture was definitely to make the North Indian Rock & Metal scene better again, bring it back on its feet. Bring a sense of belonging to the community, which stands broken and disconnected. But only sometime back, it's definitely getting better now."
He further added," At Unbolly, we do everything un-bollywood. Response has been great since day one, and has been consistently growing. A lot more is next, but all in due time. The last revelation we had was at our first #Headparty last year in November. To our surprise, the crowd stayed till the last metal band stepped down. Majority of the show we were trying to save PA's from falling, and that was super heart-warming to see after long."
About other models, he stated, "They are two different markets altogether. One has bigger budgets, crowd and profits, another is definitely lesser. It's about where you would like to prioritise."
On questioning what's next, "It's Unbolly, lots & lots of Unbolly. We are scheduled till march: 28th Feb - Daira; 17th March - Godless, Plague Throat; 10th May - Slayer Tribute as of now." Concluding the conversation, he said, "I want to bring the people and their sense of belonging. Bring back the headbangers and Metalheads, together again, like back in days. Make them inseparable. Lastly- #muchmore2come."
While the trio is trying to bring metal & Rock n' Roll scene back, Sahil Mohan Gupta- Founder the Warp Core Breach, a journalist by profession, thinks there is still a need to get quality electronic artists in the capital.
Sahil says, "I originally wanted to become a music writer. I used to be associated with bands when I was in college. Then a couple of years ago when I was at India Today, I started documenting some of the stuff that I would experience for the DailyO which substantiated into my current role at times and also what my friends and myself do with the Warp Core. I am involved in programming but essentially my partner Akshay Bhalla is in charge of programming. Hanging with him you tend to learn the tricks of the trade."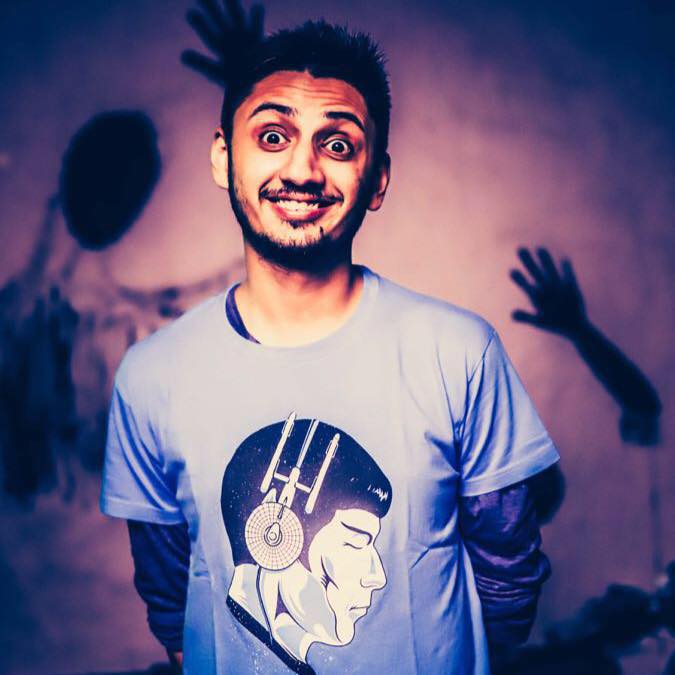 Taking about his property Sahil said, "Since it is a secret party that happens on a monthly cadence, we have a secret Facebook group which is basically friends of friends and their friends from the tech and music fraternity. It is invite-only and everything is crowd-sourced. We figure out the venue and the logistics and filter, make sure the right people are there immersed in this sci-fi underground vibe. The Warp Core is inspired from Star Trek as the Warp Core is the engine; we like to recreate that engine room vibe."
Though it is private party scene. Sahil believes Delhi's general live music scene is far from dead. The economics of gigs and the demise of clubs that put music first has led to this situation, but that opens up avenues for innovation like a crowd sourced event. "You know, it is just not the Warp Core that's doing great stuff, there's an initiative called the Locals that's doing its bit for the scene. The musicians are perhaps the biggest support — they come and play for free for these initiatives and have helped grow this market. Couple this with the fact now we are getting sponsors from the tech fraternity, the hard work is just starting to pay off," added Sahil.
"Delhi is a strange little nut. Delhi knows its local heroes, particularly when it comes down to electronic acts. Throw them a gig with Blot! Arjun Vagale, Kohra or the works and you have a banker on your cards. Of course, big acts from abroad work great, but if you go too obscure or boutique with an act it is dependent on how well the audience is educated and what kind of special activities like production is being done."
Sahil points towards a couple of elements that have snowballing effect on live music. We, as a city, have an amazing culture going especially in the last 2-3 years. The one thing that has to change for a city like Delhi is the culture of paying for gigs. As the venues that are doing well are dependent on their regulars, and the regulars have this sense of entitlement that they don't want to pay for gigs. I think we are at a seminal point where we will soon have more and more paid gigs. At the end of the day, the artists have to be paid, they have to make ends meet, and this is the only way. And if you want to listen to good music this is the only way."
(Delhi-based freelance writer Randeep Kaur orchestrated the content, research, interaction and information invovled in this feature; edited by Suhas Thobbi)