We explore math-rock, the genre in India, and in specific, Bangalore based guitar player Nihal Anand's projects Deadstar and Stuck in November.
Math-rock being relatively obscure in India (the second page on Google search for 'math rock India' directs you to mathematics and science institutes in India), and much lesser known than its fairly popular, albeit recent, sibling post-rock, it's a joy to find Indian musicians putting out mature math-rock tunes that have tinges of dream-pop, post-rock,, metal and sometimes even electronica.
Most definitions allude to math-rock being 'a rhythmically complex, guitar-based style of experimental rock that is characterized by complex, atypical rhythmic structures ( for. E.g. irregular stopping and starting), angular melodies, and dissonant chords.'
To put it simply, while most rock sounds by definition are based on a 4/4 metre (a one two three four beat in any variation) math rock music has rhythms that are irregular. The number of beats contained in each bar are non-standard. For example, time signatures such as 7/8- one two three four five six seven , one two three four five six seven eight. These unconventional structures must have seemed 'mathematical' in nature to those coining the term. Since obviously, things you don't understand entirely or alien/irregular/unconventional is equivalent to 'it's scientific' which 'must be mathematical!' and thus equals cool, duh! Notice that we have not mentioned the word 'offbeat' even though it would have been a simpler adjective to use. The fact is that math rock is not 'offbeat', like the 'offbeat' work that every client everywhere in the world is demanding of their designers, copy writers, filmmakers, and musicians. "We want something offbeat…uh...edgy you know." Jokes aside, this is music that as a genre is cool and unsettling in a very good way.
As has happened with most genre classifications over the years, in particular post-rock, a lot of popular International artists that are commonly associated with math-rock have pointedly detached themselves from the term because they dislike being boxed into its category.
In India, bands like Jeepers Creepers from Kolkata have elements of math-rock in their otherwise dance/pop/indie style of music, whereas Sky Level from Shillong call themselves 'alternative psychedelic math rock'.
Stuck in November (band picture above) are Bangalore based musicians who emerged from the city's independent scene a few years ago as a post-rock band. They reunited to make new sounds when their guitar player Nihal Anand returned from the UK, with the tightly structured signatures and rhythms that are hallmarks of progressive math-rock. Their last EP 'First Slice of Cake' released in March earlier this year and has been actively featured on math-rock portals around the world. One particular mention that caught our eye was by Nick Hunter from Fecking Bahamas ('an online math rock music magazine, promoting new music from a global perspective') where he says –
"They may be rather geographically isolated, but India's Stuck In November have refined a cerebral and technical sound that can compete with the current heavyweights. For lovers of heavyweights such as Floral and CHON, First Slice Of Cake is an essentially flawless math rock debut that you need to get your ears around. Fast."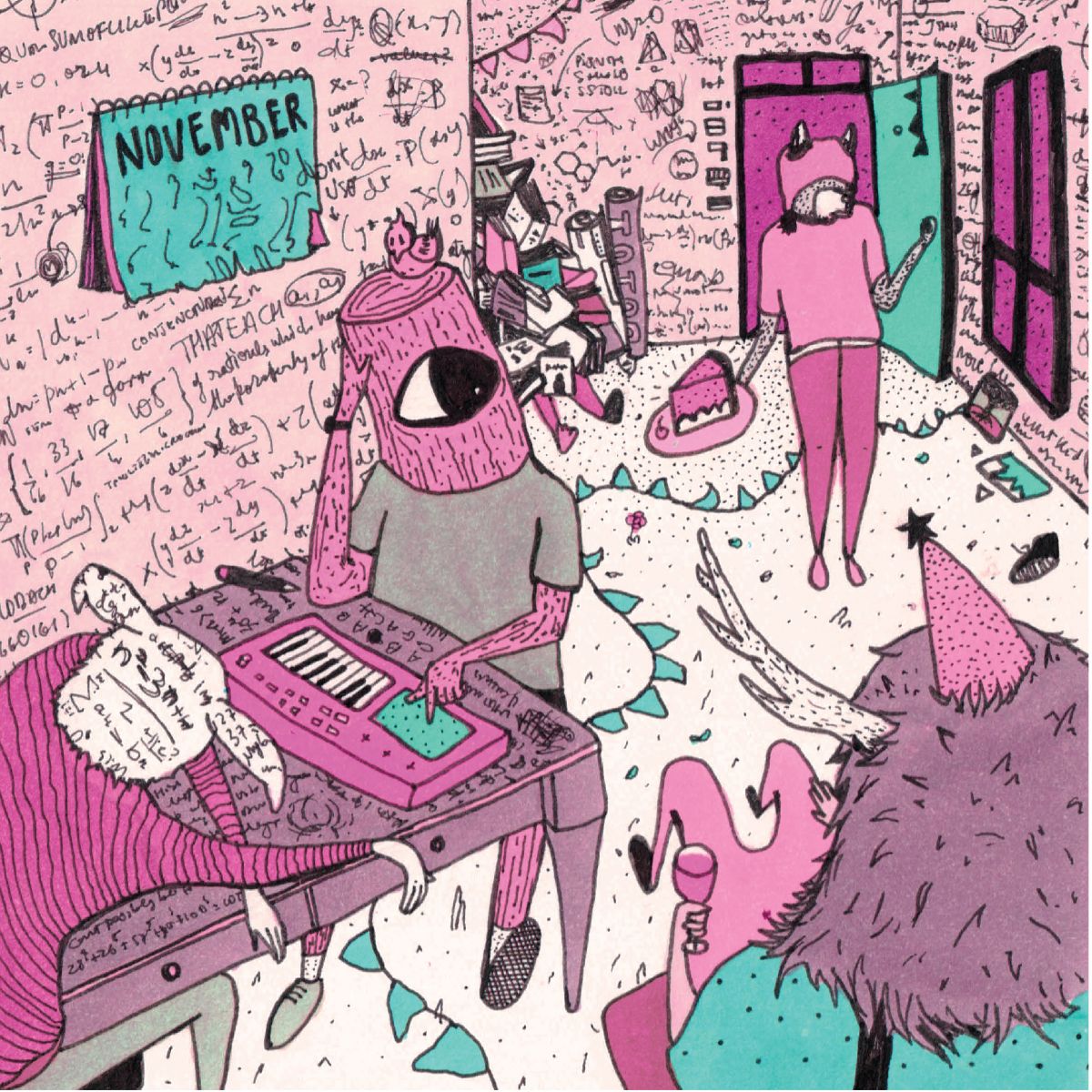 Nihal Anand is known more commonly by his moniker 'Deadstar', which he calls his lone 'bedroom project'. It was named after a song by Muse that he heard when he started recording around the age of 14. According to him, he usually focuses on Deadstar when the band is not engaged in "writing stuff". He has released seven albums since 2012, the latest being 'In Between Dreams' in August of 2015. Strict classifications of genre aside, Deadstar's music can be comfortably said to belong to a blend of math-rock, emo and electronic music. He describes it as a reflection of his bent and growth as a musician throughout his active years.
So essentially, we have two math-rock projects from Nihal in Bangalore; Stuck in November and his solo effort. We spoke to him about his inspirations and plans for this project.
Having grown up in a small town, near Nagpur, where his parents work in a hospital, he went on to study at Christ College in Bangalore. He is now based there and is an animator by profession.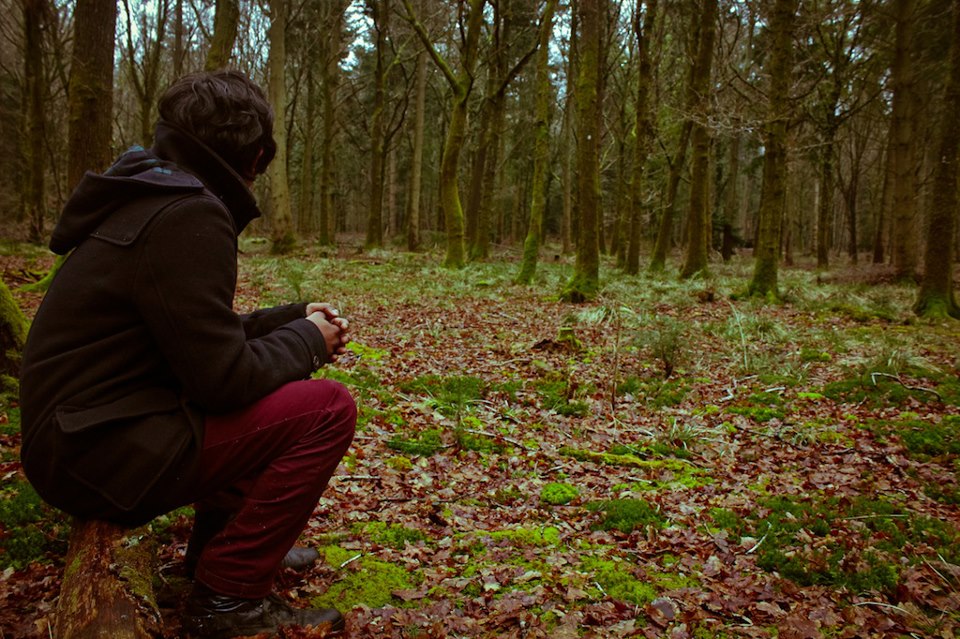 "These things tend to change from album to album and since I'm not listening to any of those bands right now, the next album should be completely different."
- Nihal Anand on his influences
Nihal has designed the album artwork for In Between Dreams himself, using old photos he took in Delhi that 'fit with the theme of the album'. He also added that the artwork for Stuck in November has been created by their drummer Mayur (see above and watch out for him in our #artinmusic series on Instagram soon!).
He described Deadstar as his "solo project that is based on travel, books, TV shows, other bands, people that I know well and people I've never met. So it's basically anything that really pushed me to feel something over the time that I'm writing."
When asked about his influences, he mentions 'math and emo bands such as Invalids, Modern Baseball, Into It.Over It, The Hotelier to name a few'. He adds that, "These things tend to change from album to album and since I'm not listening to any of those bands right now, the next album should be completely different."
About his latest album 'In Between Dreams' he says, "You could find the songs speaking to your own encounters of life. The album has a facet of emotionally driven music. So it is better to leave it upto you to listen and take the feel of it."
He has a simple take on the relation between his two projects. He describes Stuck in November to be "similar to Deadstar, but more instrumental, math rock and experimental, different simply because of the addition and influence of two more people; Mayur Anand on the drums contributing to electronic elements and Nihaal Joseph on bass guitar." He plans for Deadstar to remain a recording project and Stuck in November to be his outlet for playing live.
Amongst Indian independent artists that he enjoys, Nihal mentions Peter Cat Recording Co. (pcrc) from Delhi. "I watch them live every time they play in Bangalore", he laughs and also Pink Noise from Kolkata.
A few other questions we asked him -
Q : Do you have any thoughts on the current independent music environment?
A: "Yeah, it's really picked up in the last two-three years. Earlier, only one or two bands would play mostly hard rock etc. or more jazz, but now people are trying to do something different. For example, there are so many post-rock bands in India now. Stuck in November was one of the first Indian post-rock bands."
Q: What quote would you say best describes you and your music?
A: "You probably wouldn't like it".
"Here are ten happy songs about being sad. Please listen to it in its entirety at least once, that's the way it's meant to be. So try to hear all of it."
Listen to Deadstar's In Between Dreams here.
Listen to Stuck in November's First Slice of Cake here.