The Lafontaines make an explosive debut at the Nh7 Weekender Festival and make new fans in India.


The Lafontaines visited India this past week to play their first shows in the country, making stops at Mumbai (Levi's Lounge) and Pune (NH7 Weekender). The band's music is refreshing in today's landscape; mixing rap with more alternative indie and rock sounds. They recently released their latest single 'Up', which follows their two studio albums 'Class' and 'Common Problem'.


The Lafontaines started out in Scotland's local scene, going from playing at small venues to big stages at Download and TRNSMT, and touring alongside the likes of Watsky and Anderson Paak. In this interview, the band reflects on India, their music and their journey so far.

1. This is your India debut; what are your expectations? Have any of you visited before?
Jamie: Honestly got no idea what to expect about these gigs but it's been the most heavily anticipated trip we've had with the band so far. Only been here 2 days so far ahead of our shows at the weekend and already it's by far the craziest place any of us have ever seen. None of us have been here before so we don't know how it'll be but it's an honour just to even be here.

2. Your music combines rap-rock elements with a sometimes clean, sometimes crunchy indie sound. What musical influences did you all have in your youth and are there any bands from your area/ country that you looked up to?


Kerr: As a band we pull from a wide variety of influences as we all grew up liking different kinds of music. I was heavily into hip-hop, with artists like Jay-Z and Outkast being on constant rotation, whereas the likes of Jamie has always loved the Beatles and the Chilis. When we get together to create music I think we throw all those influences into the pot and that's where our sound comes from.

3. Your latest single, 'Up' has a slight electronic edge to it with the synths and what sounds like synth bass; how has your choice of soundscape and instrumentation evolved since 'Class'?
Kerr: We just grew and matured as musicians. I think that comes with age and the experience of touring. We've been fortunate enough to tour all over the world and when you're on the road or surrounded by different cultures and sounds you can't help but take influence from that. Lyrically as well that has a huge effect. You experience so much on the road and just with life in general as you grow that you can't help but let it seep into the music.

4. Since rap plays a significant role in your music, do you all keep abreast of the constant innovations in modern hip-hop? Trends change in the genre almost every few months; are there any particular artists and styles you have found interesting of late?
Darren: It is definitely something that I keep up with, and in turn informs my production style to some degree. I think artists like Travis Scott really push the boat out in terms of production and pushing boundaries of the genre but I am always conscious that we are a rock band and our songs should always toe the line between these two styles as this is what makes us a unique act.
"The intimacy with the crowd is the main difference. Whenever you play bigger venues or outdoor festivals you lose that a little bit, so you have to create a completely different vibe"
- Kerr, The Lafontaines



5. Matt O'Grady has been producing great metal and rock records for years now. How was your experience working with him and how did you both come together?
Neil: Working with Matt on the first album was great. He gave us the opportunity to let us create the music we wanted to without too much influence or heavy handedness. We went down to his studio in the summer of 2015 for 3 weeks and we just worked tirelessly to make something we are all incredibly proud of.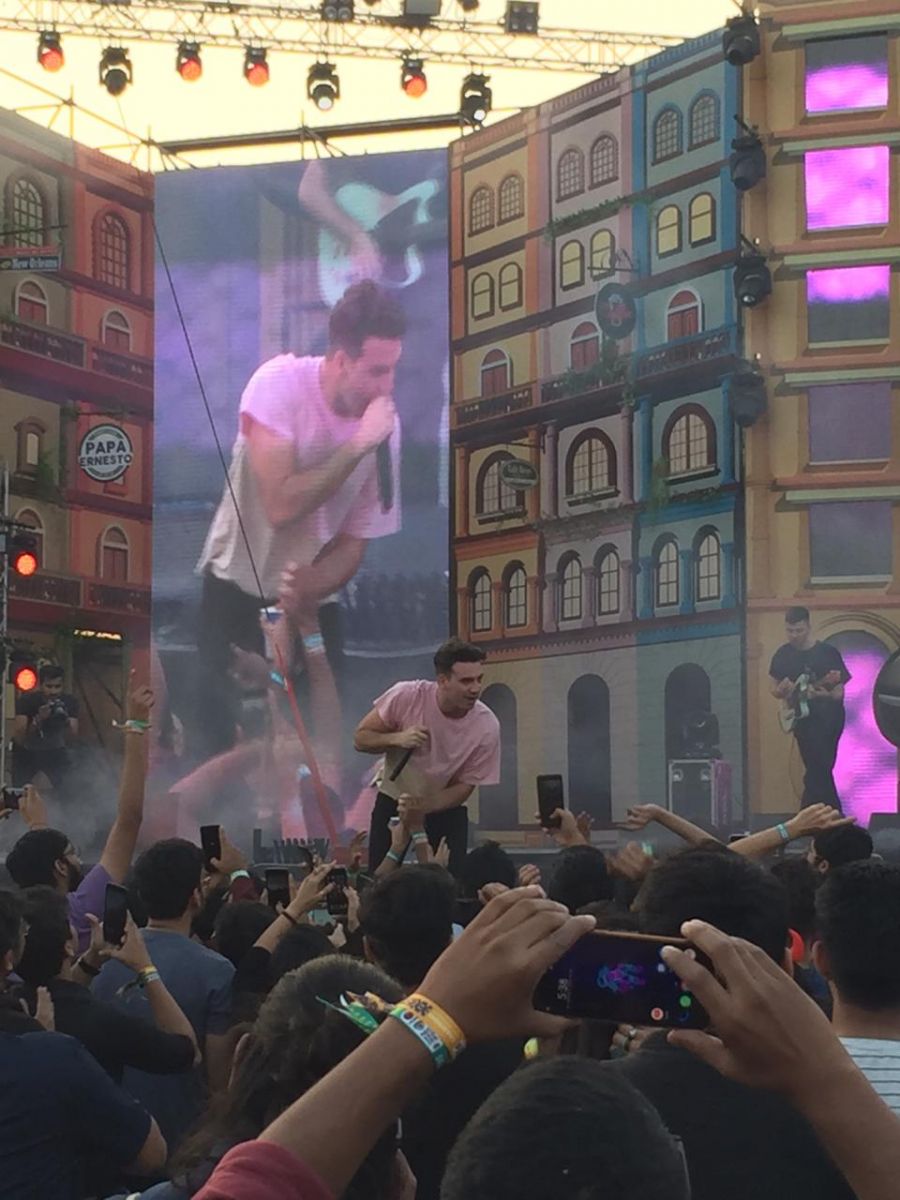 6. You all travelled to Marrakesh to film the video for 'King' and Venice to film 'Common Problem'; are there any memories from those trips that stands out to you?


Kerr: Morocco in particular was such a memorable trip. Filming in the Sahara desert was something I'll always remember. We camped there for a couple of days and to make sure we got the right shots and traveled to the Atlas Mountains. Unfortunately we also got arrested, but that's another story...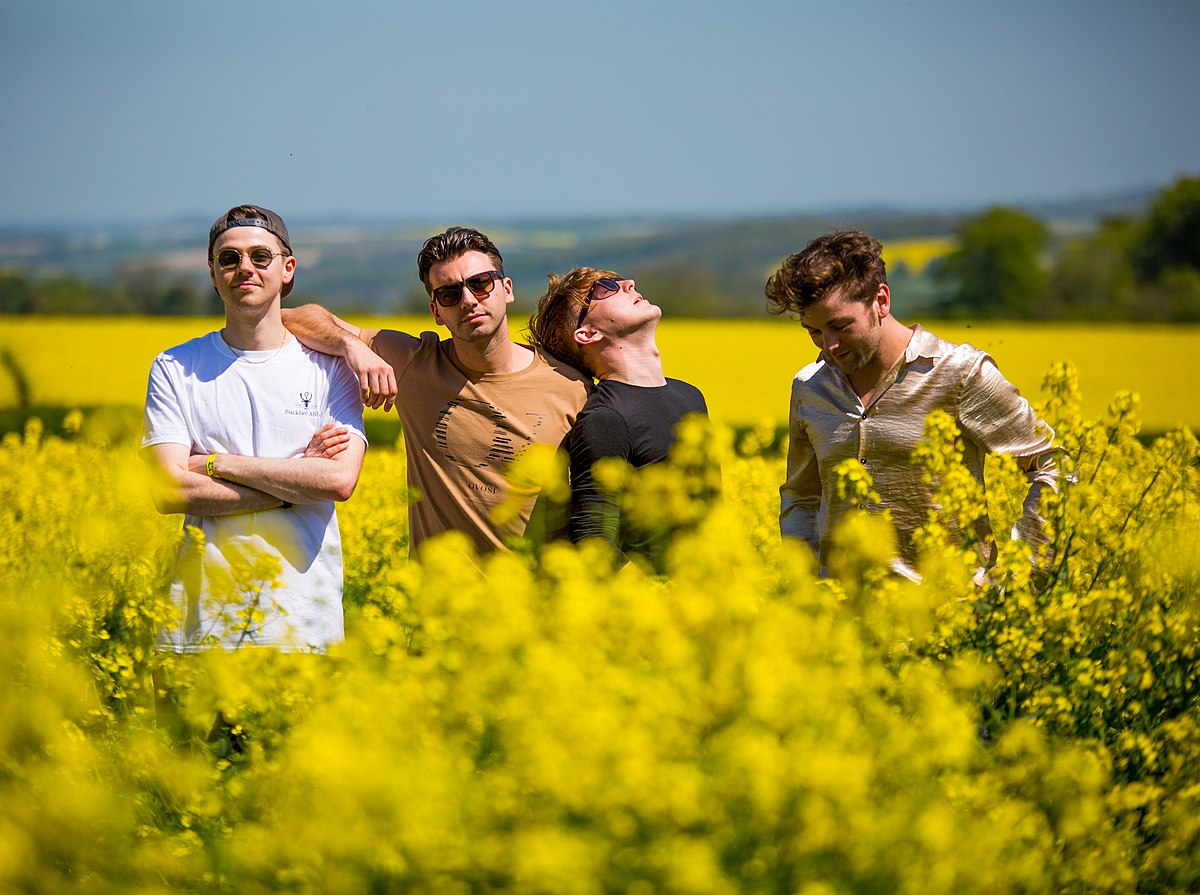 7. You started out in smaller venues, then played legendary indoor venues like the Bowery Ballroom, and then played on big festival stages at Download, TRNSMT and so on. What in your opinion are the biggest differences from a performance point of view between an intimate, sweaty venue and a huge open-air festival setup?


Kerr: The intimacy with the crowd is the main difference. Whenever you play bigger venues or outdoor festivals you lose that a little bit, so you have to create a completely different vibe. We create a party atmosphere where the crowd are free to let themselves go and have the best time possible. That's all we ever want from our shows, the freedom for people to lose themselves for a while.
Check our their single UP below: