As Parekh & Singh kicked off 'Science City' tour (which eventually got cancelled), the first gig was up with swag and star-gazing soundscapes   
Swaying bodies. Bobbing heads. Pulsing music. An irresistible energy coursed through each and every person present at Parekh and Singh's 'Science City' tour's Kolkata leg on 4 May at TopCat, OffBeat CCU.
"This was our first show after a year. It was an intense experience," said Jivraj Singh, the percussion part of the duo. "We felt we did not have a core fan base here, but this concert changed that. Kolkata is catching up!"
Nischay Parekh's lulling melodies and soft vocals converged on a constantly pulsating rhythm engineered by Jivraj through robotic drumming and techno-wizardry with numerous effects and tiny sound streams. Rohan Rajadhyaksha on keyboards and Pedro Zappa (supposedly no connection to Frank) on bass have been taken onboard for the tour.
Pedro's inclusion has boomed up their sound! Though never over-bearing, he laid down grooves in a slick manner, injecting life into Jivraj's idiosyncratic beats. Rohan, however, is like an entity with an invisibility cloak. His subtle playing was untraceable as he quietly did his part to evoke star-gazing soundscapes and expand the ambience enormously. "Their sound has become bigger. When they're playing live, it feels like time has suspended!" exclaimed Anushree Bhatter, a photographer and ardent fan.
Parekh and Singh's sound has taken on intense qualities not heard before. It is heavier in parts, a bit grungy in others while retaining the same floaty and feel-good dream pop elements. "We are reaching a more diverse audience with this album because it offers more variety, vibes and newer spaces," said Jivraj. Six years after their debut album 'Ocean' was released, the eleven track 'Science City' reflects the evolution of their thought processes. "Passage of time has resulted in changes, not deliberately. Our personalities have changed. So has our music. We are inspired by art of all times, especially books, movies and music. So whatever has spilled into our creations happened very organically."
Though a visual show couldn't be opted for due to logistical barriers, it is an item for other shows. "Visuals support the feeling created by sound. It's another guide for the audience," added Jivraj, who goes into a trance onstage. He danced incessantly while shifting seamlessly from drums to machines while Nischay engaged the crowd demurely.
And the crowd was split into different sections. The intellectuals sat on couches at the far wall under framed pictures of cool cats or at the bar, sipping drinks and nodding in approval. The purists tapped their feet in the sweet spot where the speakers' angles converge. The freer ones danced in front of the big stage while goo-goo eyed girls flanked both ends, sighing and smiling with every beat.
"For the first time in Kolkata, a venue has been built for performance. TopCat offers space, comfort and has quality of experience in every way," commented Jivraj on the feeling of playing there. Opened two months back with 'The Grey Album' launch of The Bodhisattwa Trio, TopCat has already hosted biggies such as Tajdar Junaid, Arko Mukhaerjee and What Escapes Me. "Ambience at a venue should be like that," said Swarnavo Datta, a budding drummer. "This was my first Parekh and Singh gig and they are amazing! Very tight and an unusual sound. Awesome production too."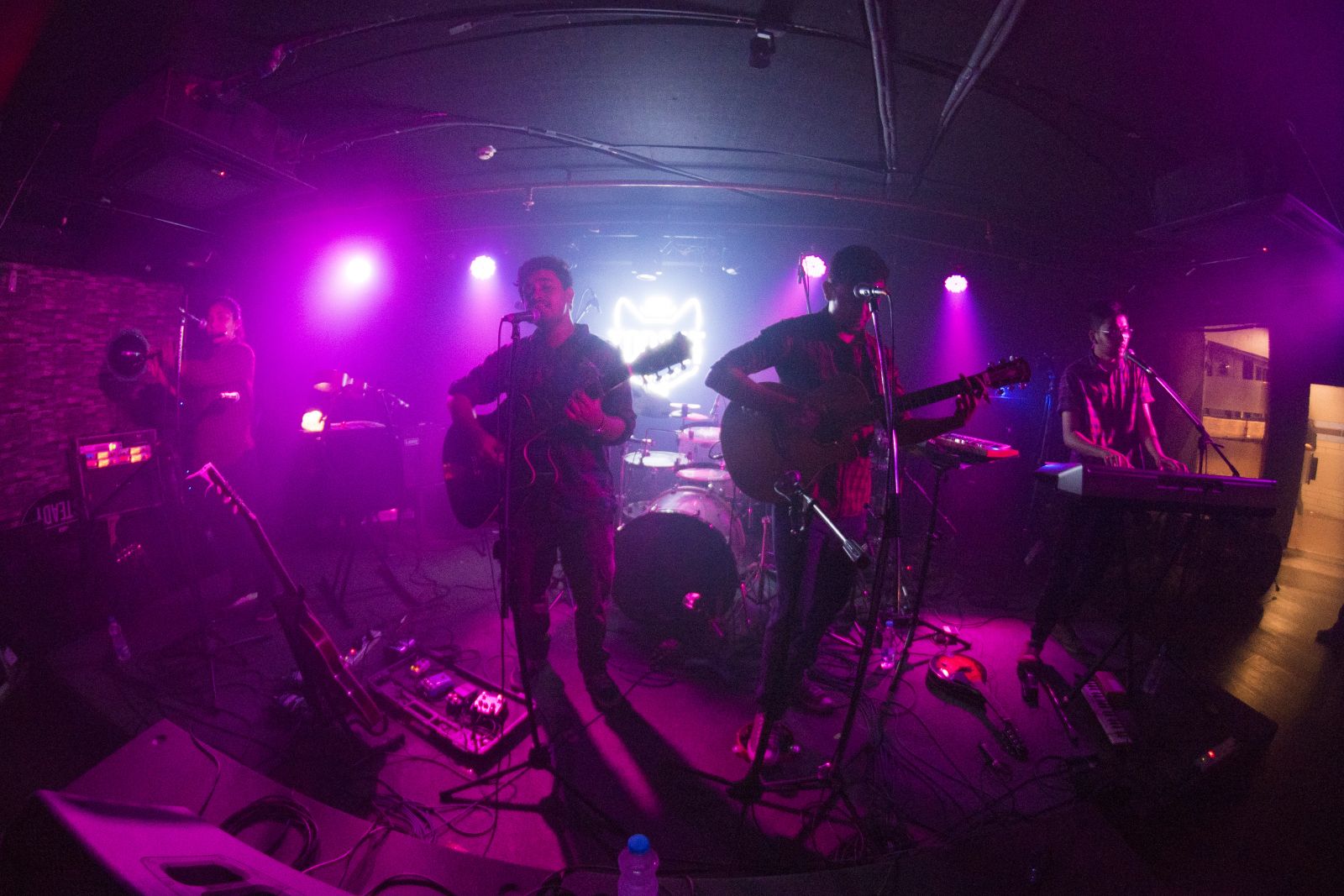 Whale in the Pond, whose debut EP 'Marbles' was critically acclaimed, opened the concert with their brand of lazy dream folk themed around political statements and love songs. The members - Sourjyo Sinha, Shireen Ghosh, Deep Phoenix and Sagnik Samaddar - played a hefty number of instruments between them from guitars, ukulele, mandolin to keyboard, flute, melodica and xylophone!
Wouldn't it be wonderful if one could suspend time and spend one's lifetime at a concert, just reacting to the music? "You have to accept reality for what it is. On the other hand, you have dreams and you pursue them. It's a funny paradox," mused Jivraj, commenting on themes explored in 'Science City'. What will you choose?
The following dates are cancelled due the band's personal reasons:

Upcoming tour dates:-
May 12th – Fandom at Gilly's Redefined, Bengaluru.
May 17th – Sri Sathya Sai Auditorium, New Delhi
May 25th – Bal Gandharva Rang Mandir Auditorium, Mumbai