Guns N' Roses were all set to perform in Gurgaon on December 12, and with their legacy and quality of music, and knowing how much ass they kick live, we knew we had to catch them in action. Reliable as ever, our correspondent Khalid Wani came to the fore, lugging around his camera and a bazooka sized lens (weighing over 10 kilos, in fact) through the audience to capture these incredible shots of the band. It's not all though; he even managed to grab the entire rendition of their classic 'Paradise City' on video – impeccable and powerful. Check it out.
KHALID WANI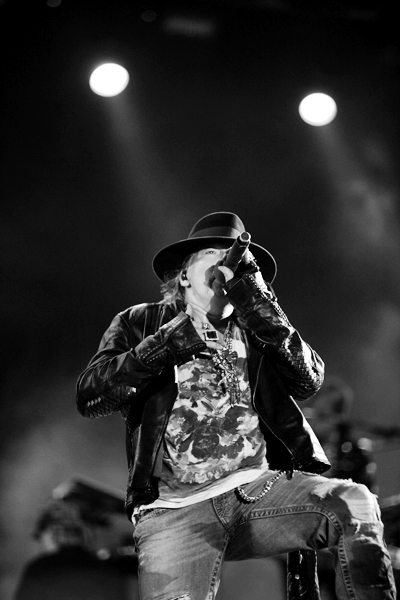 Looks like Axl's a little too pleased to see us.
Sweet Child o' Mine elicited an entire crowd singalong. We were howling tears of joy by the end of it.
See that thing thing on DJ Ashba's back? It's his cell phone, just in case he gets an important call.
That's Richard Fortus, completing the triumvurate of Guns N' Roses guitar players.
That lady on the piano panel kept staring back at us. Kinda creepy.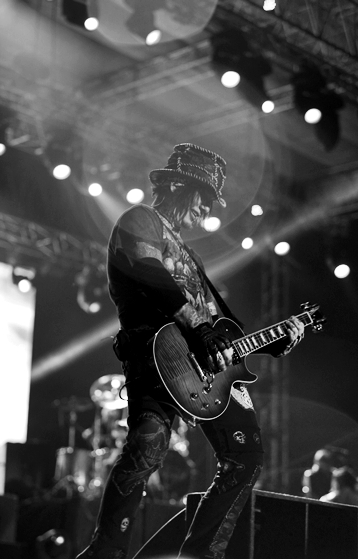 Same DJ Ashba, different attire.
(L-R) Bumblefoot, fretless neck, fretful neck, Axl hat.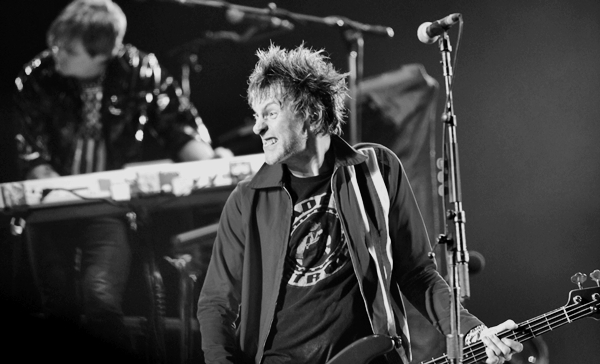 Impossibru!
Some sweet soloin', Delhi.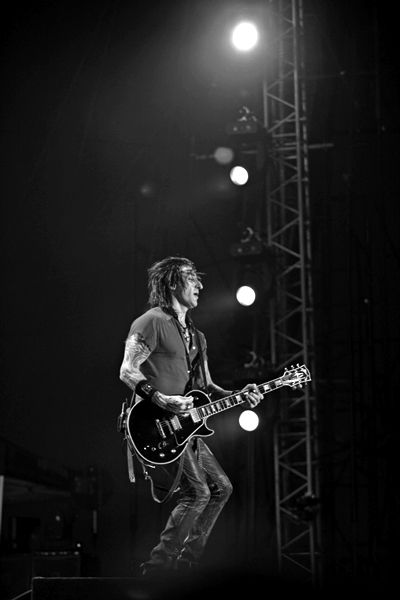 The sound of that guitar resonated through the grounds.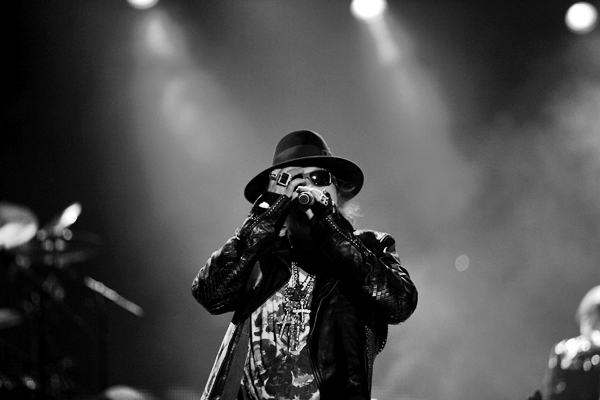 Axl being all coy at first.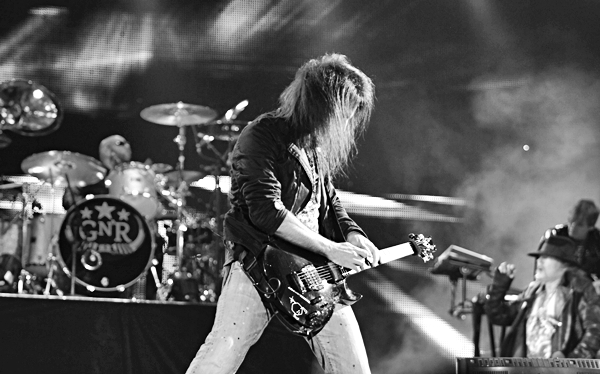 Teaching kids at engineering college competitions how it's done.
"Great show guys; let's go horseback riding now."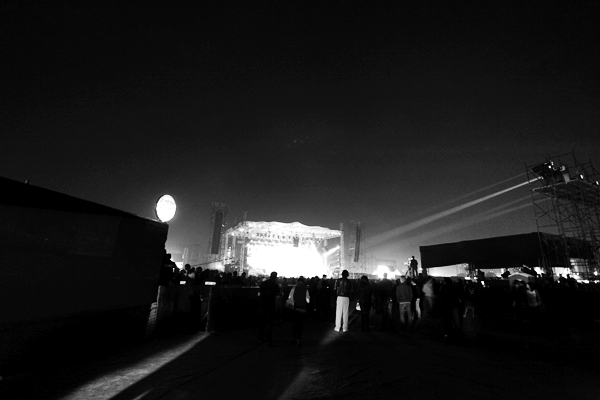 The gig high's over. Time now for that overwhelming walk back after experiencing Guns N' Roses live.