The marketing materials for Delhi band Kitanu's debut offering mention (in no small terms) the combination of a sarod with rock tropes and general Western music ideas. Now, anyone reading that would be led to assume that there is a strong element of fusion in their sound. This is not the case with their admittedly tight self-titled EP. No, there's no shoehorning of Hindustani ideas into a standard riff-drums rock arrangement. There's no onslaught of Indian classical technical chops with a bunch of guitar layers behind it. Yes, there is sarod, but its role in the band's music is mainly a sonic one. And that's such a breath of fresh air.
In fact, the three tracks on the EP are pretty comfortably in the rock and old-timey blues space. The sarod exists as merely another sound in what is otherwise a pretty standard rock mix; strong guitars, great bass, and some groovy (albeit a bit sharply mixed) drums. The second track 'Pebbles' is a very solid swing-blues-rock number with a very modern sound and a lovely hook. While the sarod does make its appearance in the background, it's the song's bridge where it really shines. In such arrangements, it shines while creating atmosphere and filling space. As it turns out, the band dials the instrument's role perfectly for their context. It's almost like you stop noticing it as a novelty and start appreciating it as an organic part of the music. And that's actually arguably far more difficult than doing the done thing and giving it center stage to take all the primary focus. No; there's riffs, vocals and much more to enjoy here. The closer 'Faith' is nearly seven minutes long and is a slow, melodic rock tune with some classic rock nods and a nice little half-time groove.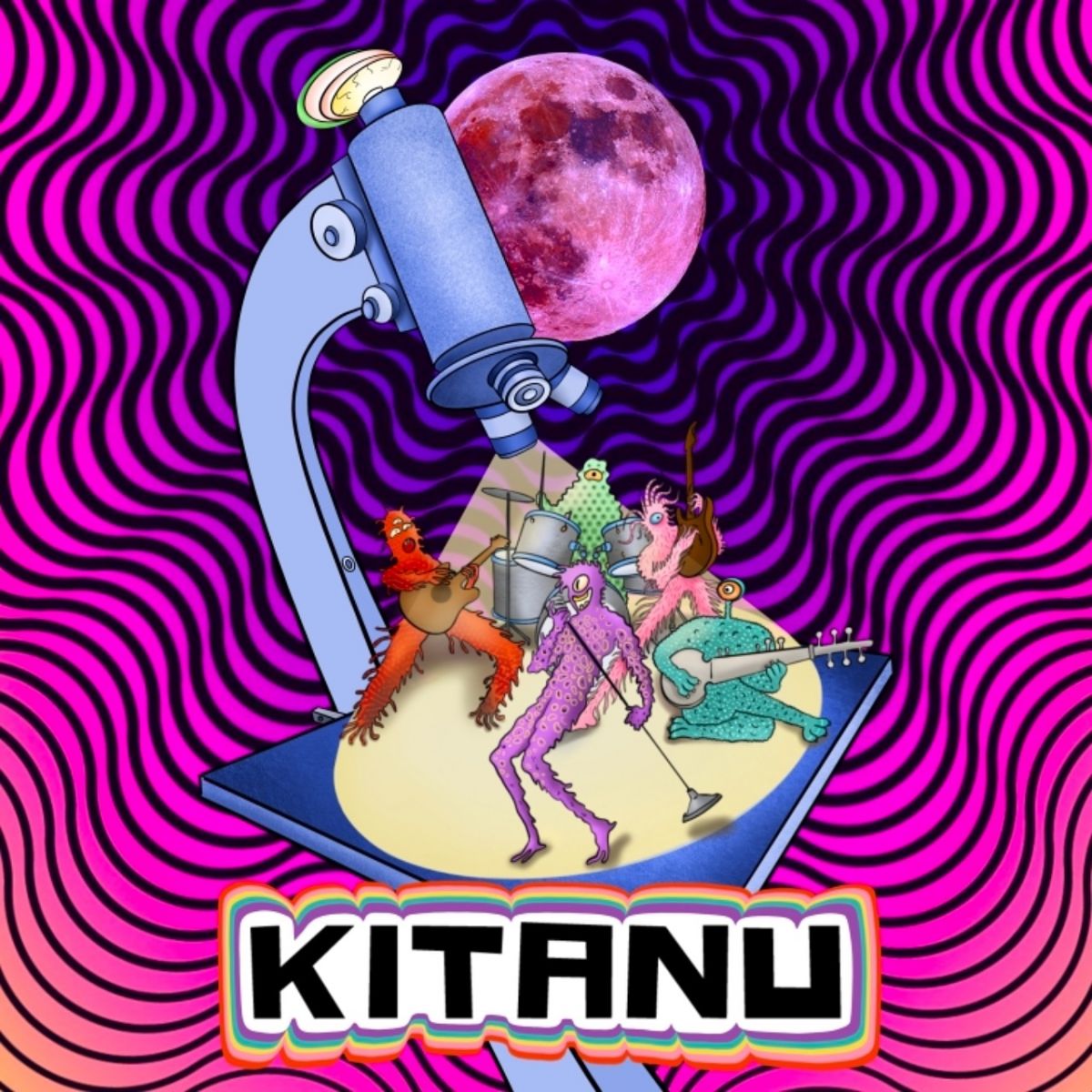 The band approaches it from the rock sensibilities of decades past, letting the song breathe, giving the guitar some solos, allowing the sarod to finally have some sunshine (and a lovely minute or so it is) and when the song does pick up, go into a short interlude before bringing things for the end, it's strong rock stuff. The last couple minutes suddenly jump into some sort of math rock-post rock universe for a short while before ending on a high. It's solid work. The standout track is however possibly the opener 'Vacation', with its relatively quirky (and sometimes riskily sparse) melodies, nice lead vocals and the sarod taking all the nicest moments for some richness.
It's fair to look at Kitanu's EP as an Indian classical instrument invading a rock band, but the band actually make it so that it comes across as a cohesive whole. Sure, the songs here have a relatively straightforward presentation, but the fact that the one thing that is meant to stand out is smoothed out to the point that it sounds completely comfortable, that's a win. One would hope we can hear some experimentation as the band grows.