Sanoli Chowdhury is a singer-songwriter from Bangalore. Her relatively recently released EP 'It's All A Monotonous Game' does something indie music routinely fails to do and is one of the reasons why the genre sometimes becomes boring: it stays on track and doesn't beat around the bush. She says exactly what she means for most of the project and doesn't cloud anything with a bunch of metaphors and musical smoke and mirrors. What results is a refreshingly direct and sweet-sounding experience.
Even musically, the sonic palate of the EP reflects Sanoli's intentions with her writing. Her main instrument of choice is an electric guitar, often very warm and clean with nothing but a little reverb, delay or modulation to support it. She shows herself to be a pretty reserved but tasteful guitarist, shown on tracks like 'Dear Carol' with its short and staccato delayed riff. The supporting cast consists mainly of atmospheres and some sparingly used drums, but nothing ever rises above the low and laid-back level that the tone of the EP sets. It seems like there has been a conscious decision to not have any moment of 'breaking out' of the space, almost like trapping the listener in this one frame of mind. That idea is only enhanced by Sanoli's vocal delivery. She uses no fuss, no extra flourishes, nothing. She sings more like she's focused on telling her stories and voicing her thoughts than actually singing, giving her performances a conversational quality that makes the five tracks on this EP all the more familiar-sounding. The closer to 'It's All A Monotonous Game', 'Voicenotes Sent To You' is exactly what it says, and it combines lo-fi and a cool instrumental in a good way. It uses actual voicenotes for its lyrical content while pairing them up with recorded vocals. Recordings have been used in songs many times before, but in this case, she gives them a musical context and uses them as an actual songwriting element in a way, which saves it from sounding overly pretentious the way such things usually do.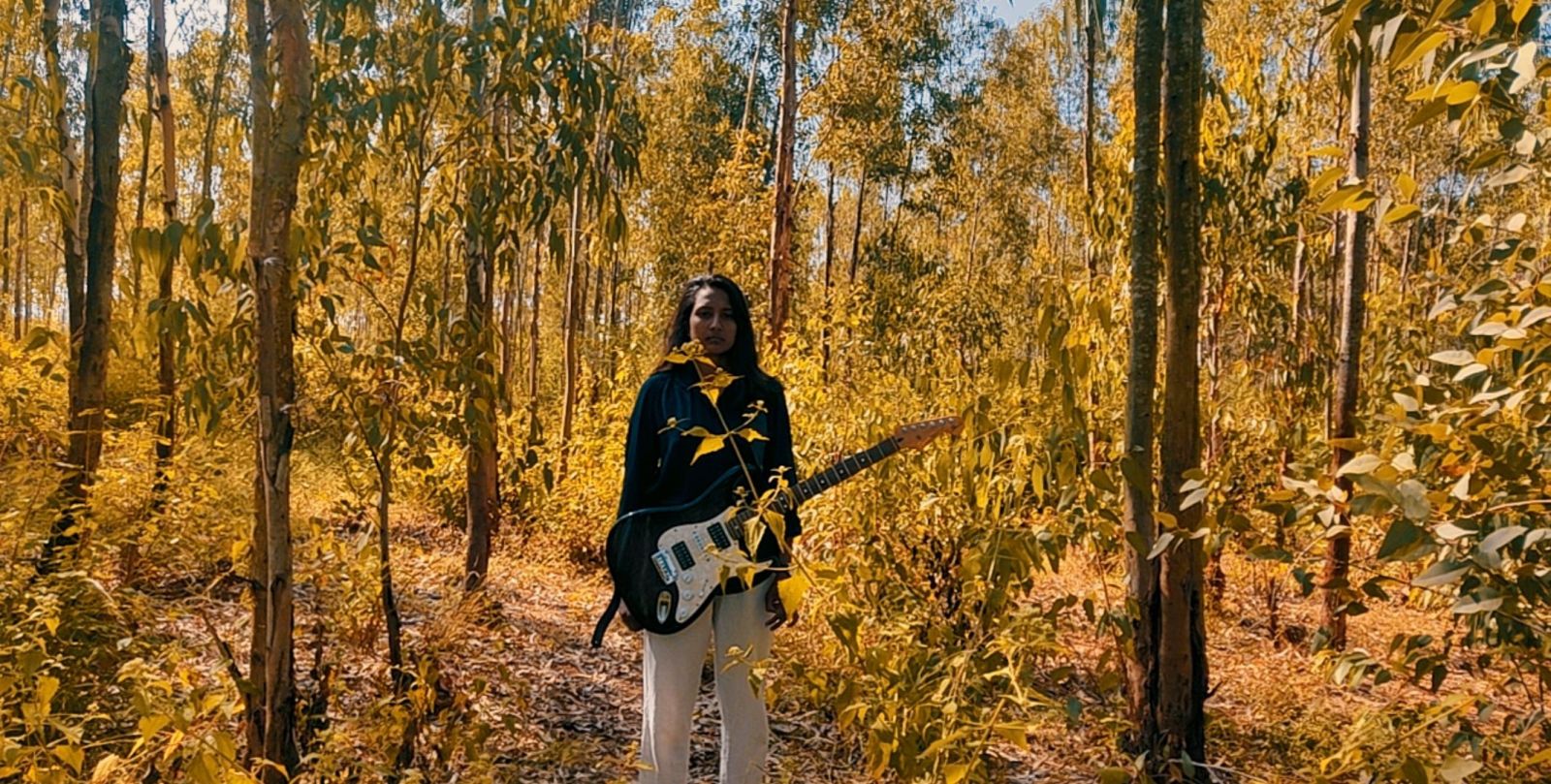 'Tormented By Sounds' is a pretty wordy opener to the EP that introduces the sounds that you will hear throughout its 17-minute run. The electric guitar's role in these songs cannot be overstated; on this track it's atmospheric and forlorn. The song is one of the more minimal on here, but it sets the stage well. 'A Lie That We Lived Together' is even more skeletal but expands on the use of guitars, layering it to add more colour. Sanoli's regrets seem to give the song a sobering feeling as her delivery becomes more and more plain, sometimes even going into pure speech. The production does a fantastic of lifting these songs and giving them weight. Sanoli is constantly torn between remorse, desperation, anger and regret; but no matter in what form, she is projecting a character in some sort of pain. 'Dear Carol' is a standout on its own and has a lot of interesting moments. The vocals are even drier, the oddly shuffling drums create more space by their presence instead of filling it. 'With Him' has the closest thing to a lead guitar or a solo on the EP, and its slow but spare drums work great to complement her vocals. Closer 'Voicenotes Sent To You' is mercifully short and goes right up to the edge of being self-indulgent, but it's just the right amount of wistfulness to end the album on.
In a way, the closed-in and inward-looking nature of 'It's All A Monotonous Game' is something that might alienate some people, because it sometimes seems like we are hiding behind something and needlessly prying into something very personal. But for stripped down, introspective, music like this, it does demand some amount of immersion from the listener. The general lack of sonic variation or cathartic moments can also sometimes be detrimental, but if you are willing to be trapped in the space Sanoli is describing, this EP will deliver.
Listen to the EP here.