There's a lot of indie pop and piano-backed orchestral balladry going on these days (our inbox says so, at least); even more than last year, people are doubling down on writing their cute, sentimental lovelorn songs. Sidharth Nair, maybe sensibly, chooses this very trope for his debut EP 'In My Void'. Why sensibly? It seems like it's pretty hard to go wrong with having mildly personal, light and airy songs that are only weighed down by some emotional hook. 'In My Void' is almost precisely this, and to no one's surprise, the five songs that come out of this EP almost automatically sets a rainy day as your wallpaper and teleports a hot drink into your hand.
It's not particularly easy to pinpoint why exactly we gravitate towards this misty and brooding form of emotion as much as we do nowadays, but the EP seems to be tailor-made for contemplation, reflection and the like. Its instrumental palate treads a well-worn path with clean guitars, piano, some strings and the like; all the warm sounds you would expect to find are present. There are some touches of trap hi-hats, drums and some ambience that give it some flavour, but for the most part it's par for the course.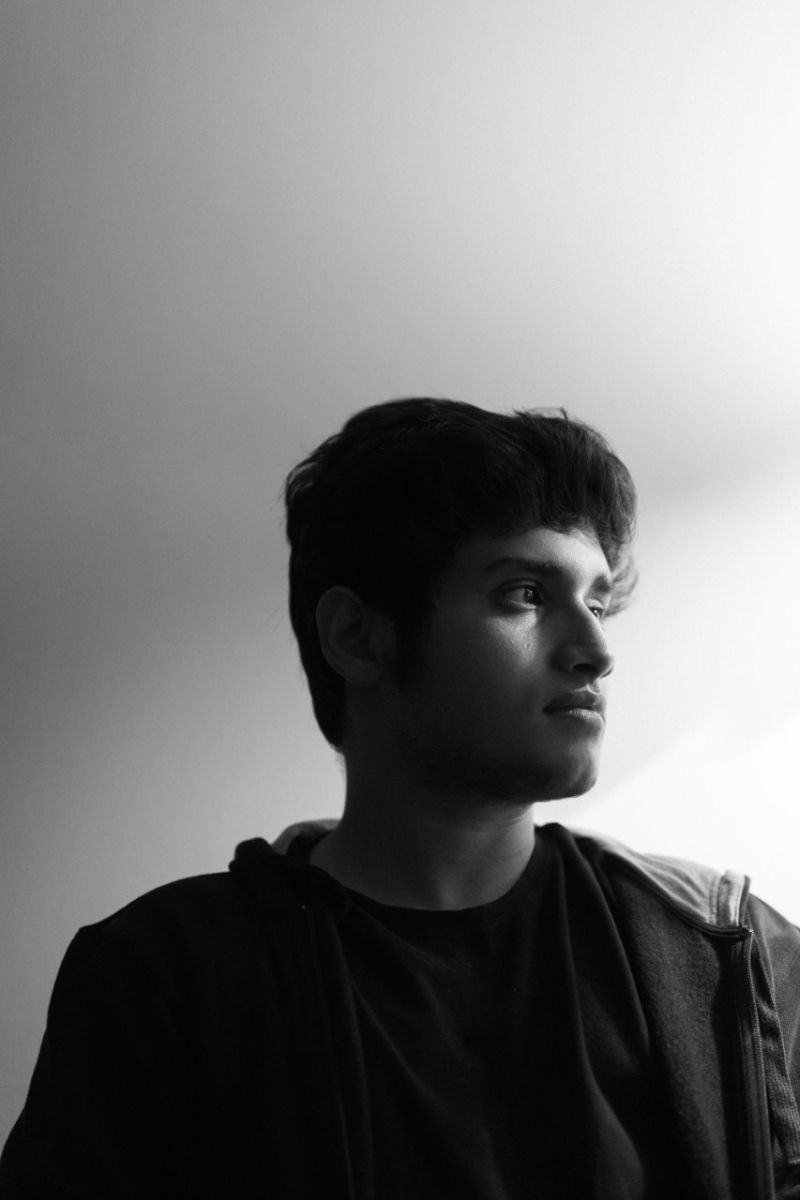 The same goes for Sidharth's vocals, which are quiet and often dip into an equally understated falsetto for refrains and bridges. The sonic experience is pretty self-involved over the tracks here and would be a rather wet blanket without the songwriting, which is catchy and pop-fuelled; that is what lifts the music up to a rewarding experience.
Thankfully, Sidharth doesn't sit and brood with his vocal melodies and hooks. The opener 'Stay' has the most dramatic and wistful verse and chorus (with lyrics that are the greatest hits of the 'I Miss You' genre), and that's what is great about it. It commits to its context and doesn't try to sound insufferable and over-smart while doing it. 'Summers And Storms' has a lilting groove to it and more impressively sugary, uplifting vocal melodies; it's almost like he is operating in a space that goes against both what he's singing about and singing to; whether intended or not, it provides a nice contrast and saves the songs from tedium. The rest of the EP sits in pretty much the same place with an acoustic cut (the title track), a solid hook (on 'Wander') and a strong ending ('Afterglow'). Don't go looking for anything new on 'In My Void'; it isn't going for that. In fact, the word 'predictable' is often used in a bad light with music. Sometimes people don't want to be surprised or challenged or mind-blown; sometimes they want exactly what they're looking to hear when they feel a certain way. Sidharth Nair gets that and ends up with an assured debut.