Mohan Kumar's debut single 'I'm The Baddest Punk' is the first step in a very ambitious multimedia project
Delhi producer Mohan Kumar has been around for a while, having been involved with projects like Alien Sky Cult, Pyramids and so on. His new venture Hautewulf is pretty much him trying to do every possible thing an album release can be extrapolated to. Take a deep breath: his upcoming album is based on a sci-fi story with comics, artwork for each track and animated music videos where the music is based on the story that the other forms of media tell. The first single 'I'm The Baddest Punk' offers an isolated taste of what one of these elements might be.
To put it in simple terms, yes, the track sounds like the theme it's following. After all, sci-fi music (a lot of people don't like the label, but it did start and shape a bonafide genre of music) was electronic to begin with; the early usage of drones, analog synths and synthetic textures was exactly what made people who listened to things like Vangelis' incredible Blade Runner soundtrack feel so otherworldly in the first place. Those sounds are on display here; they are combined with some high tempo drums that seems inspired by drum n bass and some looped analog synths that give everything they touch that lilting feel. There's even a 'breakdown' of sorts at the end of the song that has a bunch of dubstep 'wub-wubs', for lack of a more fun-sound term, over some metal drum lines, complete with hertas and double bass patterns. Even though the mix is very sparse and often deals with only two elements at a time, there's quite a bit to explore for the listener.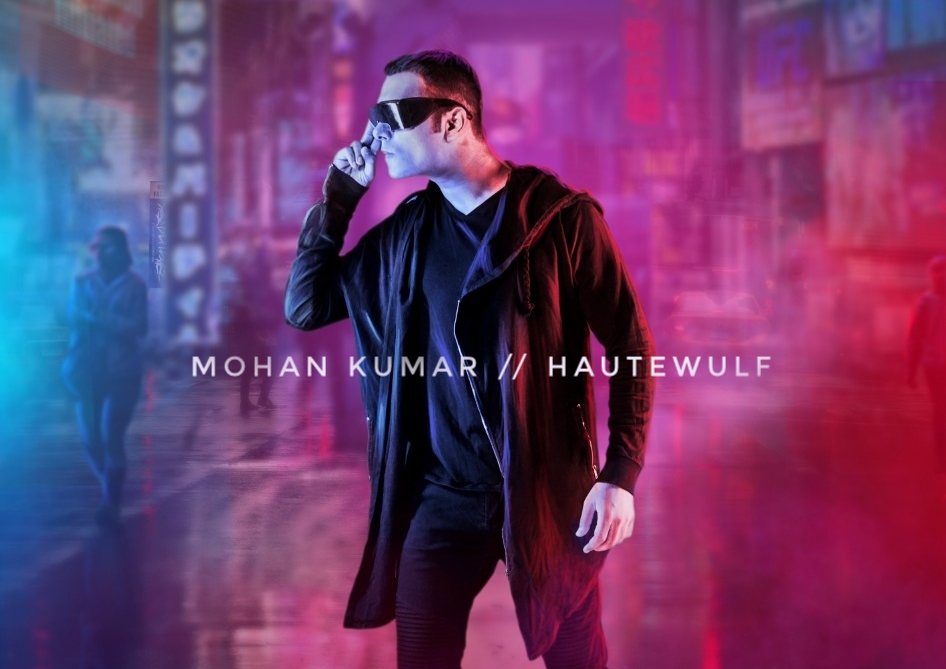 Not much more can be said about the content of the track, and that's because of one thing only: context. As a taster and first single, the whole point of 'I'm The Baddest Punk' seems to be to raise questions, because it's a bit bewildering on its own. Is this a soundtrack to the art or is the art supporting the music? Is the all-over-the-place nature of the song because of story reasons? What's the story about? Even though the track has some content of its own, it does seem that for the time being, it's only to generate some amount of curiosity. An animated video for the track drops next week; that will shed some light on the full expanse and nature of this project. Until then, curiosity and interest it is.
Listen to the track here.