'Quest' is expertly written, expertly played and is a genuinely exciting advertisement for rock to come back
Varun Rajput-founded Delhi rock band Antariksh has been on a bit of a wave in the rock world, making strong songs and writing material that is at once catchy and riff-fuelled. Their first offering this year is a definite step forward; not only is this single 'Quest' a fantastic song, it also the small bonus of having Marty Friedman – yes, that Marty Friedman – on for a solo. The song ticks so many boxes with such relative ease, it proves beyond all doubt that you can still write a rock song (in one of its myriad forms) and have it work. Not that 'Quest' is just some rock song, though.
Varun has a background in progressive rock and metal, so in all fairness, that does shine through a bit here. There is also a touch of 'fusion' (now without doubt one of the most aggravating and rage-inducing musical identifiers in the indie scene), but the marriage between the more traditional rock elements and discrete Indian elements isn't forced or arranged. In fact, the band makes sure that there is actually not much of a distinct separation between the two except for a little sitar interlude in the middle of the song. And the riffage is quite serious. 'Quest' is six minutes and change in length, and right from the angular intro to the bop that is the song's main riff, it makes its intentions known instantly. The drums are played straight ahead behind it (lots of nice half-time stuff here), which is good as they sort of ground everything and form a great rhythm section with the (awesome) bassline. Antariksh is also very smart to contrast the variations in rhythm and time with one of the most addictive chorus vocal lines you'll hear. That alone would be well worth the price of admission, but there's a lot more. The aforementioned sitar interlude provides a nice break before a short bridge leads to, and this is the fun bit, the solos.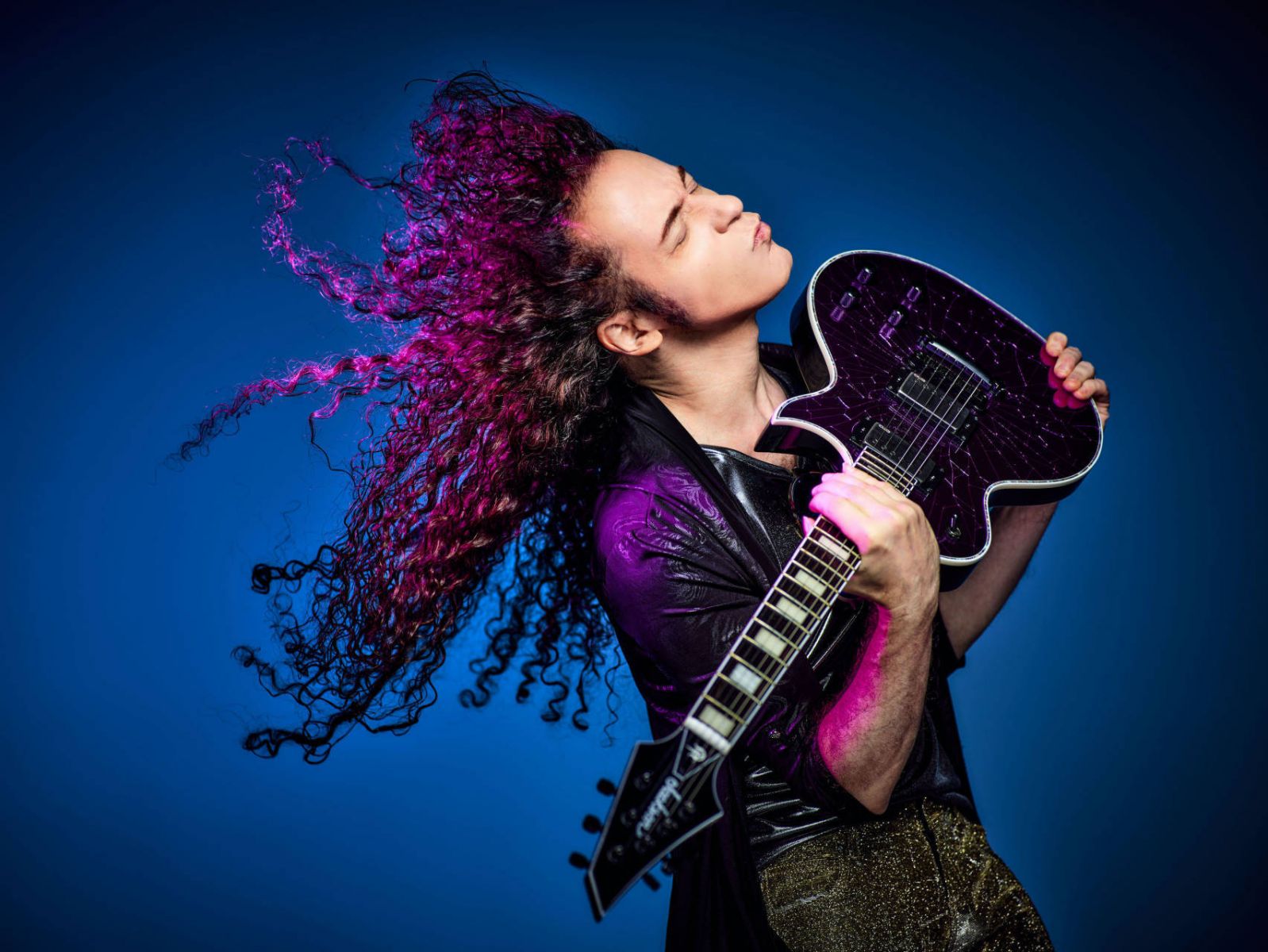 Marty Friedman's guest solo is obviously, obviously, fantastic with his nuance and willingness to not just shred for nine hours. That attention to the song's context is what makes this solo great and him such a player. All these things are of course bonuses because 'Quest' is great with only its bones: good riffs, a hell of a hook and strong playing. The fact that there is so much other quality stuff on top of this makes it a really good single.