Talking about the very first version of the Guwahati based 2 day music festival, Forkaal.
5 Engineering students from Guwahati started an Event-company called LAC Group which is ready to kickoff with its first concept-based event in their city Guwahati itself, Forkaal!
Now this name and concept is not like any ordinary festival, it has a mechanized story and a philosophical story to it, "being engineering students and some would say, nerds, we thought why not have an entire concept of music with science." says, Bandeep Rabha, event manager of LAC Group. "Everyone faces and encounters darkness in their life and to escape beyond it and seeing the beyond it, the light that we want to see is Forkaal. This Festival is all about exploring darkness and exploring ourselves while going through the festival so that's why there is a parallel philosophical story to it describing about travelling through the Black hole and find and finding existence." adds Rabha.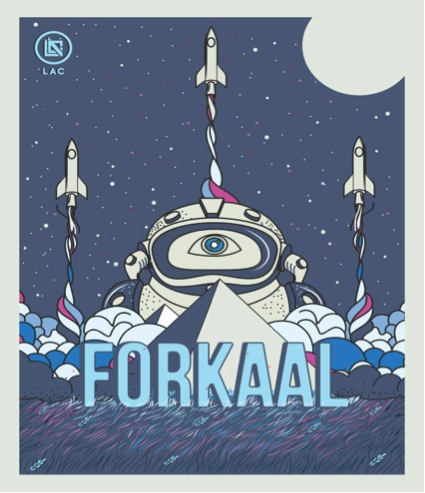 Forkaal is a 2- Day Music Festival being held on 23-24th September and has Dark Night as the first day staring some heavy metal Indian acts like Demonic Resurection, Kryptos, What Escapes me with Poland's Metal Act Vader, Headlining the first day. On the Second Day, called the Clear Night Sky, the festival witnesses bands like, Girish and the Chronicles, Aswekeepsearching, Nicholson, Dossers Urge, Polar Lights and many more.
"The point of the two days is the transition from darkness to mellow and the whole arena will be witnessed in a form of an outer space concept." describes Rabha.
The day passes are worth INR700/- and the season passes being at INR1000/-, making it pocket friendly for the fans to witness their favorite bands. The main focus is to get people to visit the North- East and taking people to different realms.
Buy Tickets here