Fusion's Latest Darlings: Bombay Bandook
Apr 19, 05:17pm
Mumbai-based fusion outfit Bombay Bandook will perform in Mumbai on 26 April for RSJ Live's second edition in the city.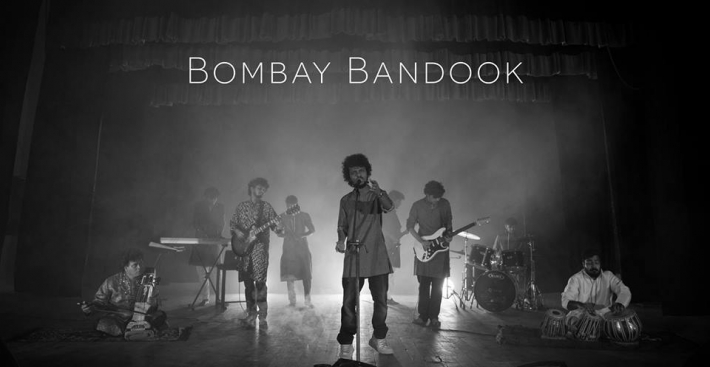 Similar to its name, Bombay Bandook's evolving discography is a fusion of the two ideologies and the approach that defines its efforts. Its latest studio outcome, the single titled 'Parvaaz' draws parallel between the technicalities of the approach; case in point, the Raag Bhimpalasi dominating the structure throughout finds similarity with the (western) Dorian mode. Not a unique arrangement for an Indian band, but it's extremely refreshing for a purely metropolitan band to provide such detailed thoughts into its songwriting process. And not simply boast of enabling yet another marriage between two diverse schools of music forms. Lyrically, the song is a call to take a flight away from yourself and discover the new you. But the song also allows the listeners to draw their own interpretations. (Yes, songs still do that!) This ability to stay consistent allows Bombay Bandook to knock on that exclusive league of fusion bands in India who've succeeded in ensuring the bar has been raised with every passing generation.
Fusion is big in India. And the approach has introduced fans on the extreme end of either genres to the other side. The process has enabled the reality of cross-fanboism across generations. What has evolved, though, is the level of comfort in incorporating certain sounds that may have never found a place in an era when 'rock' bands began to explore fusion.
In Bombay Bandook's example, jazz will find the same scope of exposure as progressive rock or funk elements. Wherever the song goes, the band goes. Of course, the core being 'Indian'.
The band spoke to Rock Street Journal ahead of its upcoming performance at RSJ Live's second edition at Todi Mill Socials in Mumbai.
Are there any plans for a new album, and where can we find the entire catalogue/discography for BB?
You can find all our previous singles on our Bandcamp page, (bombaybandook.bandcamp.com), SoundCloud etc. We are looking to release more singles and eventually an EP in the near future. We prefer the single releases because music videos are a large part of our identity.
After how long is Bombay Bandook going on stage?
2018 has been kind to us. Our last gig was at HRC, Pune couple of days back and we're looking forward to perform as much as we can this year. No better feeling than performing live and taking that energy back to the studio to create something meaningful.
What are your plans for the upcoming gig and what can we expect?



Bandook is really looking forward to the RSJ gig. What a great line up! We'll be performing all originals (also the unreleased ones). 8 different ragas, 8 different moods and 6 bullets firing away from this musical gun called Bombay Bandook. It's going to get intense!