Susmit Sen Chronicles released the first single of the year 'White Karidey' that revolves around society's bizarre obsession with skin fairness. 
About four years ago, songwriter Susmit Sen stood at the centre of a TEDTalk to share the chronicles that gradually and fortunately defined his life as a musician and a creator. From one example to another, Sen curated the entire essence and message of the 20-minute one-way conversation through direct and distinguished manner. Susmit Sen, then, performed his solo piece with a subsequent education about its origin and message. The video, uploaded on YouTube, is aptly titled 'Breaking The Boundaries'.
Sen's efforts, as a musician, has more or less dominated towards breaking boundaries. Perhaps, through building an instrument that would go on to define, possibly, the country's biggest folk rock band's sound or through passionate pursuit to explore topics and events that have affected human kind in one way or another. His latest single, 'White Karidey' is a sarcastic jibe on the fixation for a fairer skin-tone among Indian communities.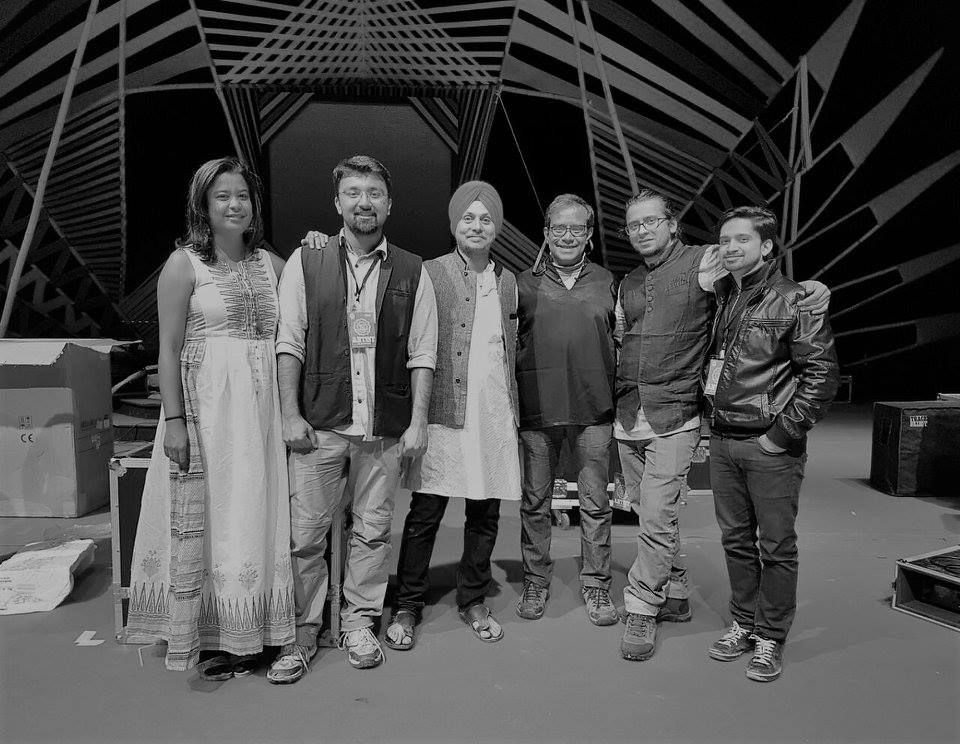 In yet another leap towards eliminating or 'breaking the boundaries', the Indian Ocean co-founder and his band released what the songwriter calls an 'awareness' anthem. "One can call it a borderline protest song, but I would like to stick with the word 'awareness'. It's an obsession among societies, among families and friendships and relationships that come naturally to us. Color somehow discriminates without being a formal institution," elaborates Sen on the essence and the intent of the song. With Sudheer Rikhari northen dialect and Gayathri Natarajan's southern influence, the song grips the ultimate core and the song with sheer sarcasm in its lyrics and an upbeat folk sound with Indian elements has the potential to initiate another discussion concerning this topic.
Sen cites a personal experience where his school-mates with fairer skin were chosen over him in the cricket team and the musician argues the practice is quite omnipresent. "Everyone with darker skin is affected by it, one point or another. It's not a female issue or men issue, it's everyone's," adds Sen. The veteran musician isn't the only one with a first-hand disappointing experience with the mentality. "It's ridiculous that it still exists. I became a singer to express and talk about this and I am glad I am doing this through our band," says Natarajan, the female half of the vocal duo. Platforms like Dextra and StoryRunners - the two prime associates for this single - believe in the similar ideology, and thus resulted in the 'fairly' complementing music video.
The single will be followed by a South India tour with pianist Melanie Hardage for Susmit Sen Chronicles. "We have been working for over a year now. Also, 2018 will involve me revisiting some Bengali classics with Trina Chatterjee," replies the songwriter upon enquired about upcoming projects.
Listen to the single 'White Karidey' here: