The duo's new music video for 'MMM/ Yaad' have them at the height of their braggadocio
Seedhe Maut has been at the head of the hip-hop culture in India of late. With making their home at Azadi Records and being consistent with the quality of their releases, Encore ABJ and MC Calm have been doing a lot for the scene. Their personality and charisma are on full display with their new video for 'MMM' and 'Yaad', which shows the two talking shit in their own inimitable way.
Indian rap has started where the general state of the culture is worldwide. The genre has always had that element of attitude and impression; people have been talking their shit since even before the bling era. The very idea of having that stone-cold confidence and showing off one's comfort in one's own skin has always been one of the most fun parts of listening to a rap song. We always love it when someone is just giving us bars and bars about how on top of the world they are and how they're living the way they want to; not only is it kind of uplifting to listen to, it's also a great opportunity to turn things up and have a blast. These two tracks are very much in that bag, and they owe half of it to the production (Sez On The Beat and Lambo Drive on 'MMM' and Calm himself handling 'Yaad'). Yeah, both track are bangers. After all this time of hip-hop coming up and spending a little time in the spotlight, it seems like the movement is finally starting to have a memorable and distinctive sound. Here, it's skeletal and pretty bare, which allows all the trap elements and the basslines to be presented simply and without any hiding. These will bounce in the club and also serve as a base for Seedhe Maut to do their thing.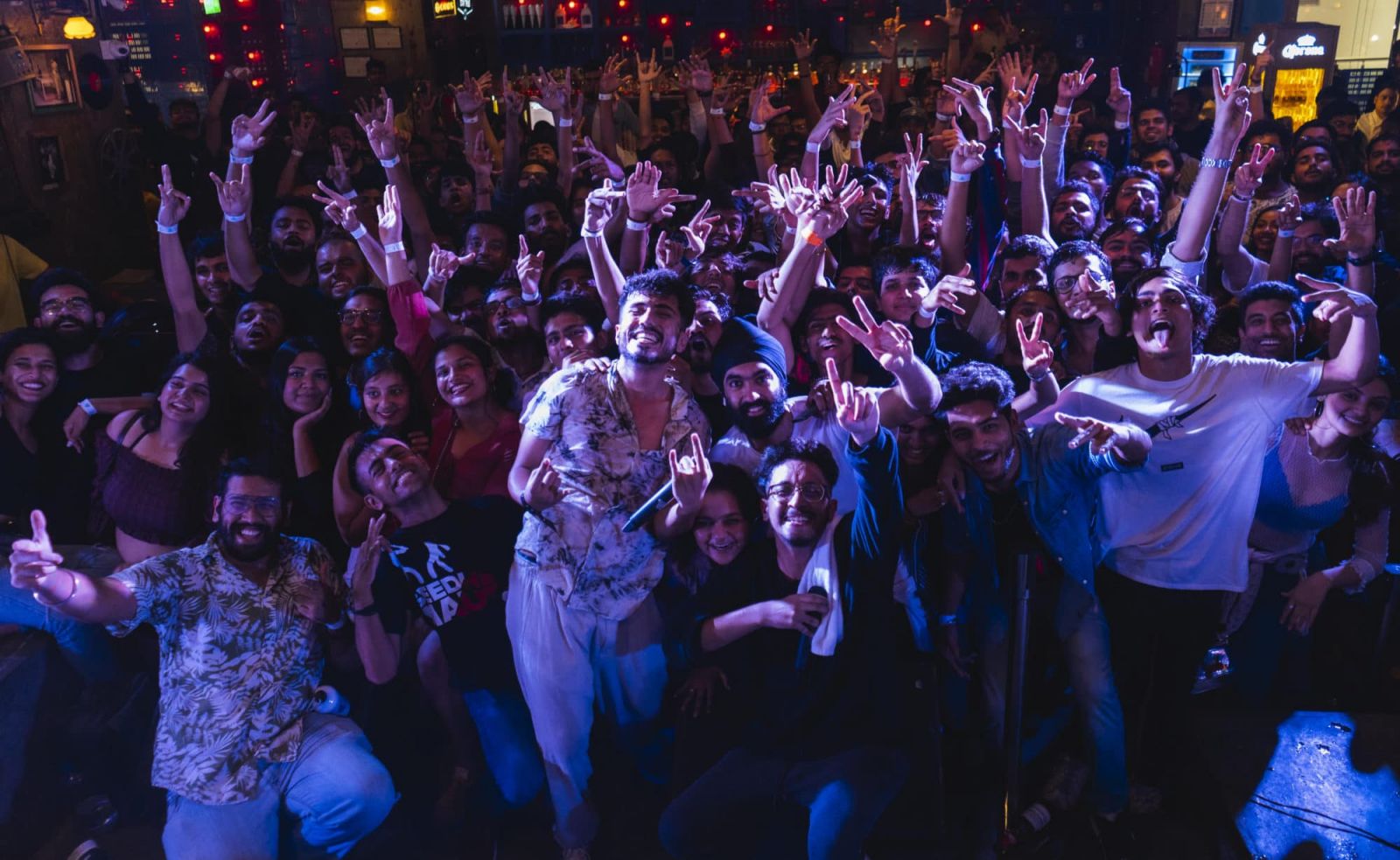 ABJ and Calm are in great form on this track, serving up a hilarious number of quotables and fun bars. It's a hysterical experience to hear things like 'Hai ps4 likha techrider me/ Fifa likhaaya bakaaeda bey/ Stage bada gaand faad Line up/ Bande raate kaate lino pe'; no matter what you think about the vigour with which they (the above being from Calm's verse on 'MMM') deliver these bars, you have admit that it's wildly entertaining. The whole track is pretty much clever wordplay and a bunch of fun lyrical content. 'Yaad' is the duo very much in their 'Don't even bother talking to me' space with a bit of exploration into who real friends are and how people who barely know them are probably acting over-familiar because they're famous now. There are some pretty great lines here too; 'Aake mujhe mat mil/ Mat pooch kya hai yaad jab kiya tha ek baar chill' is pretty blunt and clear while being a pretty succinct explanation of what the song is dealing with.
It's fine for the scene to be comfortable in the groove that it's in right now. Eventually, exploration and experimentation will come, but for now, establishing an M.O and giving fans what they want is probably the right way to go. Hell, if Seedhe Maut is anything to go by, there's going to be enough fun for everyone for a while.