Shadow And Light is a Delhi-based duo consisting of musicians Anindo Bose and Pavithra Chari. Both are highly regarded figures in the scene, being extensively trained, decorated and having worked in multiple cultural spaces (Bollywood, classical, Coke Studio, smaller films, the works). Since their first album in 2014, they have been combining genres and sensibilities with quality, pleasing results. Their new offering 'Yarum Illai' (which means 'nobody's there') is a collaboration with playback singer Haricharan, and the all-round high standards they hold are plain for everyone to see.
Anyone can tell after listening to just a few seconds of the song that's it's impeccably produced. The track is produced and arranged by Anindo and it's quite clear how his background in film has helped the song sound as good as it does. The drums and piano sound especially clean. The vocals are also pretty much flawless; Pavithra and Haricharan both have very well-honed and precise chops which they show throughout 'Yarum Illai''s five minute runtime. There aren't many big changes in pace or energy here, and while that sacrifices moments that might surprise you, it gains a laudable level of consistency. There isn't a second out of place or any passages that drag on for too long. The song starts off with a piano section that is the bed on which everything rests. There is an understated bassline that back the drums but the rhythm section doesn't have much 'size' and thus isn't what grabs focus. Tamil as a language seems unnaturally suited to ballads and more emotionally heavy material, so the fact that 'Yarum Illai' sounds like a cross between a film song and a 90s prog-jazz piece is rather fitting. Needless to say, there are some strings acoustic guitar and layered vocals in the background that only improve the listening experience. There are sections where Pavithra and Haricharan sing together; they both have rich voices and those passages are sort of the platonic ideal of the male-female vocal combo. There's very little wrong with this song.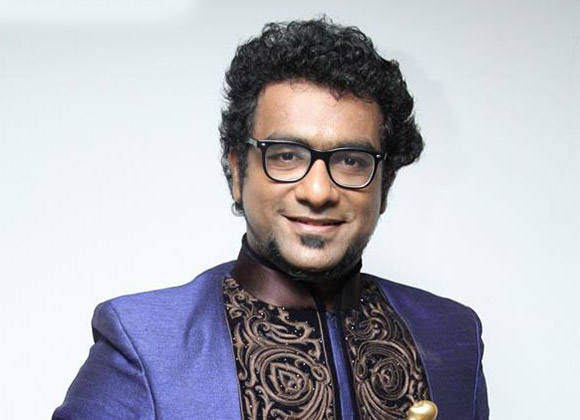 Despite its little touches and generally subtle arrangement, 'Yarum Illai' has the unmistakable sheen of a movie song (even though it isn't); the production is squeaky clean and has that gloss you don't get anywhere else. Even the general composition has a certain tightness to it that comes from the no-mistakes world of big productions. Needless to say, there's not much to complain about here and a lot to enjoy.