Karan Katiyar, then guitar player of Jehova met Jayant Bhadula from Cosmic Truth, the vocalist with a mic at a jamming pad in 2015. While hanging out in Delhi's Pandara Road, the two decided to create metal versions of popular songs, just for fun. The first video was a version of the Bollywood song "Sinbad the sailor" from the movie Rock On. They launched a channel called Bloodywood that uploads metal versions of songs with the philosophy of retaining original lyrics minus profanities. Their channel has been slowly growing and currently they have also signed up on Patreon, an internet-based platform that allows content creators to build their own subscription service.
Dude my mother watches our videos. I can't have words like "fuck" in them. So we changed "mo*#@er fuckin" to "butter lovin"
- Karan Katiyar
Bloodywood shoot their videos themselves. Method is simple: One shoots as the other performs on camera. One of their most successful videos that went viral was the metal version of the PPAP song. The video received more than 4 million views. Recently, they have released a metal version of Weeknd's Starboy. It's perhaps the heaviest version so far on the Internet.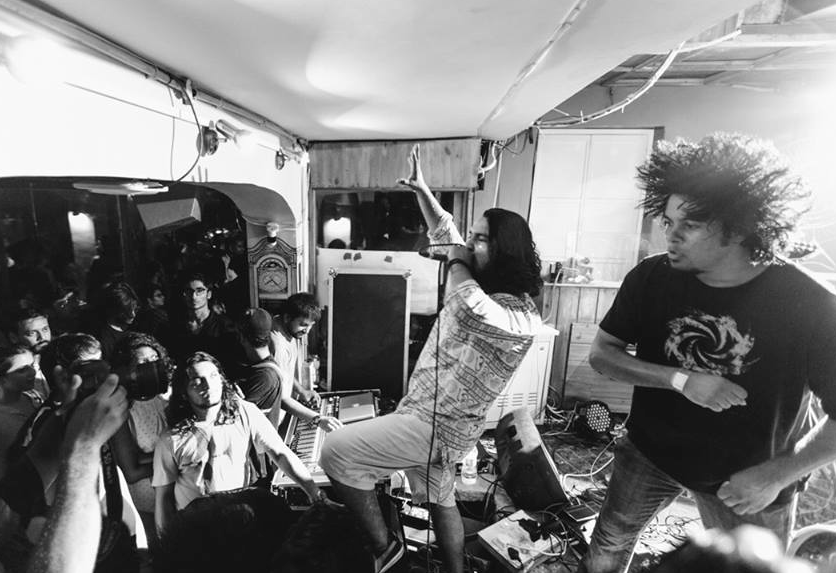 Katiyar and Bhadula find this direction of being online as a long-term sustainable plan to support their other projects as musicians. The genre finds great support from other digital platforms in metal music. "This has been our main focus and we want to get more prolific and grow our channel in the future", says Katiyar. Currently, Bloodywood produces 1 video every month. Soon it will aim for 3 videos per month. Humor being their strong point, the metal parodies have found a growing fan-base for their music and online channel. All tracks and videos are produced and edited by Katiyar respectively.
A total of 5 videos so far with each one gaining wide acceptance, Bloodywood is another cool way for these musicians to be heard. Every track sounds great making Katiyar's production/guitar skills and Bhadula's vocal prowess evidently commendable. Bloodywood makes them parodies sound rather cool, hip and fun.
"We had no strategy or plan for Bloodywood. It just happened!"
- Karan Katiyar and Jayant Bhadula
Watch the heaviest version of Starboy below: