Where Have All The Flowers Gone: Festival Preview
Oct 20, 02:46pm
The Imphal based music festival reaches its fifth edition this year. Driven by Pete Seeger's compositions and ideologies, the organisers' efforts continue to ensure the festival sticks to its roots and grow despite the obvious hurdles.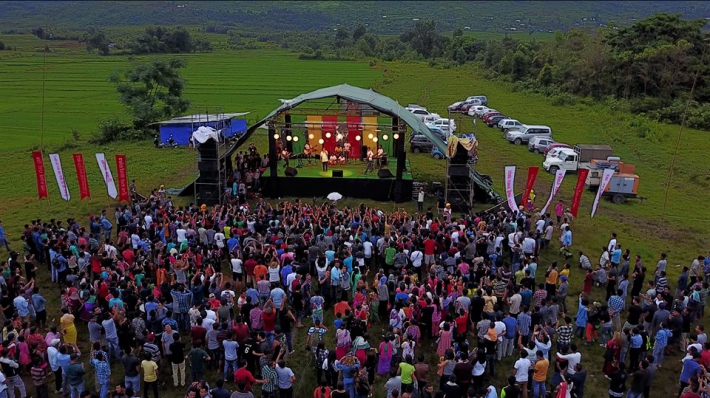 Photo Courtesy: Deepak Sijagurumayum
Jonathan Yhome, Kohima-based singer songwriter, will perform to the biggest audience of his life so far, thanks to Where Have All The Flowers Gone, a music festival that will celebrate its fifth edition this year. Yhome, who released his debut EP earlier this year, will find several counterparts - of the singer-songwriter ilk - suddenly exposed to a footfall at least ten times bigger than their usual outings across the North East. For Yhome, this could be a game-changer. And the phenomenon, that began in 2014, will have no lesser effect on other artists who will share the stage on 27 and 28 October for the first time.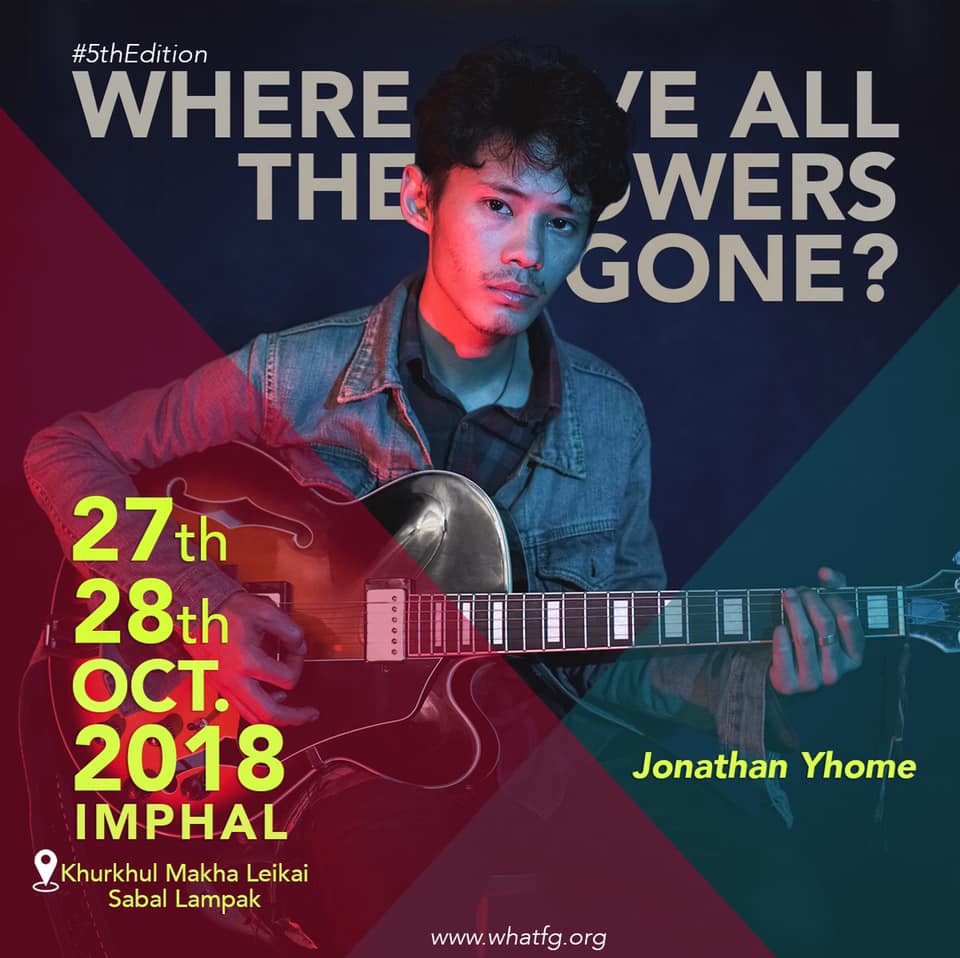 According to the organisers and curators, the festival drives forward with four independent agendas - to bridge the gap between the urban and rural communities in and around Imphal; to bring the focus back on the youth of the region; to create awareness around the environmental factors that have been a cause of concern for the state; and, also importantly, to continue the celebration of American singer-songwriter Pete Seeger and his contribution to the world of music. Seeger, the activist and songwriter, rose to fame through his songs that reflected the political and social climate throughout the 1940s, 50s and 60s. Seeger attained the rebel tag even before he became a longstanding opponent of the Vietnam war. This festival, based thousand of miles to the East, found its name (and identity) through one of Seeger's most popular compositions, named 'Where Have All The Flowers Gone?' released in 1955.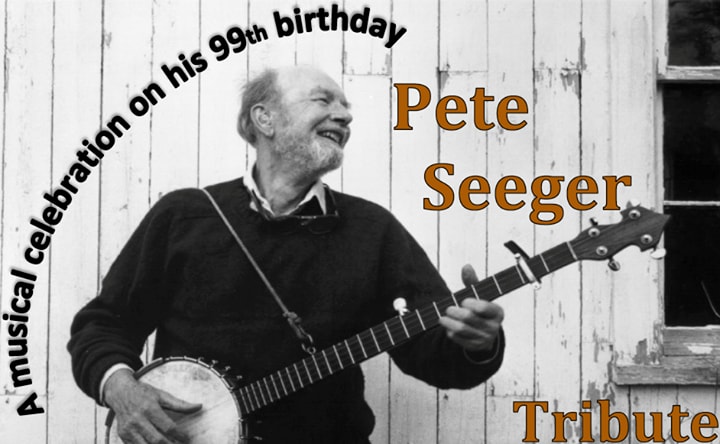 "Seeger wrote this song as the era and the war led to a lot of young soldiers returning back home with their bodies shut inside coffins. Seeger, metaphorically, considered these soldiers as flowers in the song title and continued his protest against wars through folk music," informs Ronid Chingangbham, the Imphal Talkies' guitarist and one of the organising members of the festival. Chingangbham has observed a worrying attitude towards Manipuri youth that has gradually stopped their participation in all-things-art. A political singer-songwriter himself, Chingangbham hopes the festival's growth will possibly lead to a change.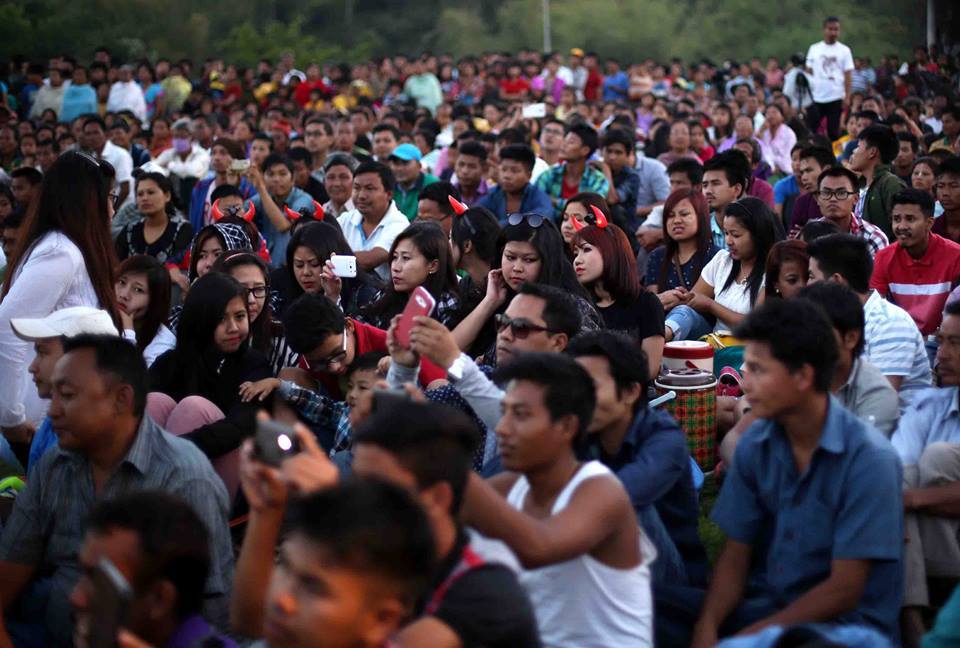 With veteran songwriters like Susmit Bose and Uday Benegal making their appearances in previous editions, the festival continues to emphasise on singer-songwriters more than anything else, as far as curation is concerned. This edition, similar to the previous one, will however, have a few bands in its line-up. "Basically, everyone who loves Pete Seeger (and there are a lot) find their way to this festival. Our editions attract crowds between 6000 and 10000 footfall. And we charge only fifty rupees for the ticket. For locals, the festival is absolutely free," adds Chingangbham.
The line-up also features New York based Bhrigu Sahni, Kolkata's Rahul Guha Roy, Dimapur's Imliakum Aier (aka The Electric Cool Kid), Manipur's very own alternative rock act The Koi and several others. With an effort that demands an investment of about 7 to 9 lakhs rupees, Chingangbham credits 'friends and families' for generous contribution enabling the execution of this festival for five editions. Every edition has a new venue. and this year, 'Where Have All The Flowers Gone?' will be held in Khurkhul, once again several miles away from the urban chaos.

Here's the complete line-up: