Set to make a mark in the Indian metal scene, Blood Brothers are slowly moving away from playing covers to creating original music  
Technically the youngest heavy metal band of the country is a band called Blood Brothers. Based in Ahmedabad consisting of drummer aged 13 years, keyboardist-15 years and guitarist/vocalist 17 years old, this young band has dropped a new album called Ethereal.
"We are one of the few bands and musicians in the country who have chosen rock and metal over more commercially viable music like pop and Bollywood", say the Blood Brothers.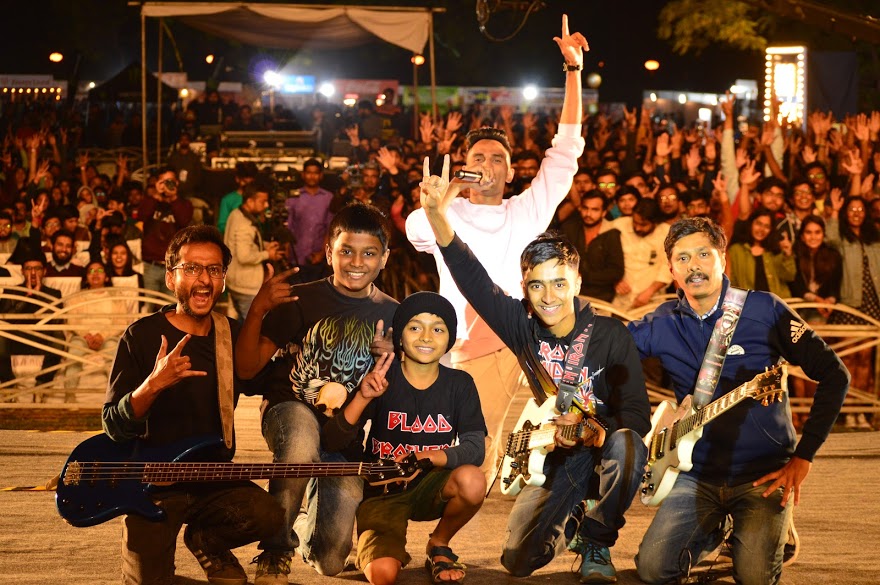 Blood Brothers's first few gigs were at local colleges, clubs, and cafes. Since then, they have moved on to performing at festivals like IIMA Chaos, CEPT Roots, PDPU Flame, Moshpit opening for senior acts like Agnee, Paradigm Shift and The Local Train.
""All this while, we have been covering bands like Iron maiden, Megadeth and now with our debut album, Ethereal out now on all digital platforms, we have gradually started making the shift from playing covers to writing & performing original music"."
- Blood Brothers

The band started working on the new album Ethereal in November 2018 and finishing it in the April this year. All the songs on the record revolve around very relevant topics like War, superficial divisions of mankind (religious, cultural, colour based), the two sides of nature, man's greed. The album was recorded and released independently. So anything and everything, from writing to recording to marketing, distributing, all the work has been done by the band. The whole album has been produced by guitar player/singer Khyatt Desai.
Check out the album "Ethereal" below: