Guitar virtuoso Neil Mukherjee talks about his journey as a musician and his new release with drummer Yadhunandan Nagaraj, "Through the Sands"
Neil Mukherjee's grandmother did not buy new clothes for him, as is the traditional norm during Durga Puja but got him a guitar instead. Almost like a Satyajit Ray-esque depiction of a middle class Bengali household scenario, Neil talks about his memories of learning basics of the guitar from his maternal uncle Goutam Chatterjee while digging the record collection of The Beatles, Rock n' Roll until he found Paco De Lucia. "That record hit me hard and I needed to further explore the guitar as an instrument", says Neil. His uncle bought books to teach him and from a very early age enabled his finger style playing. This also led to his growing interest in classical music playing Bach pieces on the guitar.
We spoke to Neil about his journey as a musician and his latest release "Through the sands" feat. Yadhunandan Nagaraj:
RSJ: Hi Neil! Loved your latest release. Before we get to that, could you tell us briefly about your journey as a musician?
Neil: Thanks! I have already told you about my story with picking up the guitar at a very early age. I think for me things started changing after my initial run playing with Krosswindz. That was a great learning period understanding how to stack sounds, arrangements in a song and live playing.
RSJ: Tell us about moving to Chennai. All we know is that you were recording for A.R. Rahman.
Neil: Well I was learning a bit of the Veena instrument from Ambi Sir in Kolkata. By then I was also questioning the music I had been playing all along. It was a very standard process as a musician to question myself and to realize that though I enjoyed what I was playing while releasing Bengali rock albums playing in a band, I felt I'm not from downtown L.A. and needed to explore other music around me. My growing passion for Carnatic music was one of the main reasons for moving to Chennai in 1998. I met Ravi Kiran Sir, a fabulous "Chitra Veena" player. Chitra Veena as an instrument is played with a slide. I studied under him for the next 5 years. As a struggling musician, it was my hunger that led me to A.R. Rahman who was kind enough to give me an opportunity. I also worked with other film directors in Chennai from 2002 onwards.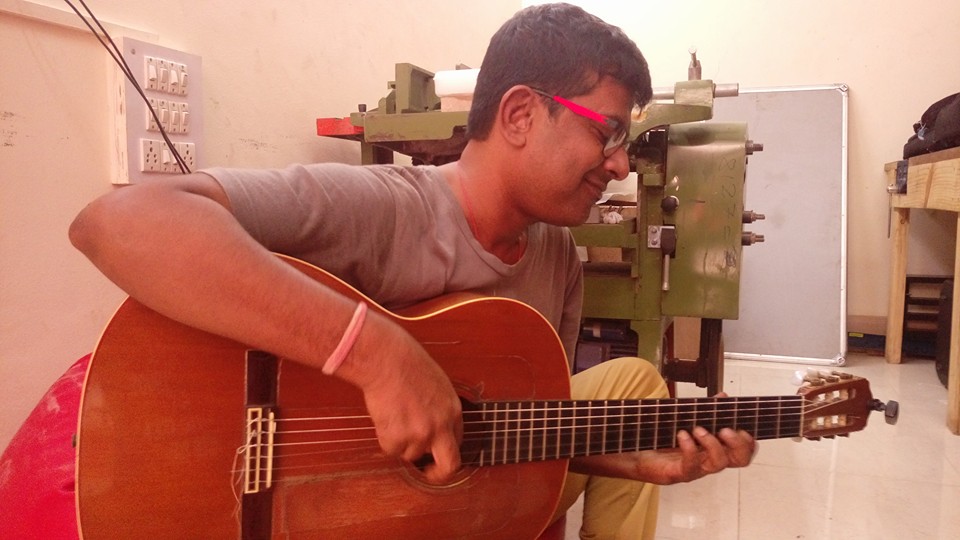 RSJ: It has been quite a while since you have released your own music then?
Neil: Well yes and no! I moved to Bombay in 2008 and started working in music for advertising films. I got an opportunity as a music director composing for the feature film "Meher Jaan" produced in Bangladesh that won the Best Movie Soundtrack at Bare Bones International Films and Music Festival, Best Original Score at L.A. Movie Awards, Best Film Music at Moondance International Film Festival and Best Impact of Music in a Feature Film at Park City Film Music Festival respectively.
RSJ: Please tell us about this new music you are releasing now. Is there an album in the works?
Neil: I have been a bit too stuck in studios in the last few years. As a musician, as all musicians, I want to keep writing music and play live. "Through the sands" is part of that effort. There are live takes of us playing the song in the video. We are not playing on any metronome and planned to record eight songs in a similar manner. It has been a pleasure to collaborate with Yadhu and meeting upcoming young musicians like him is always exciting.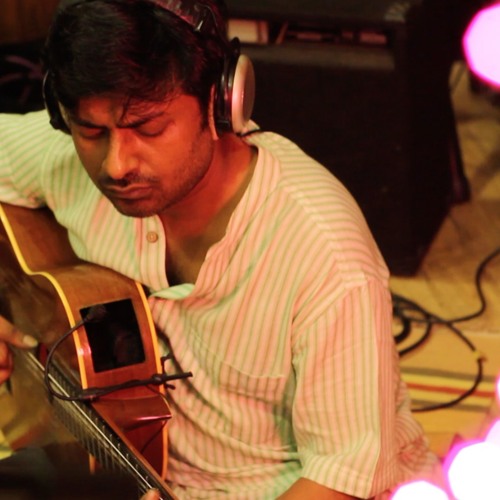 RSJ: This is exciting! So we can hope to hear more from you?
Neil: I want to be able to keep playing and writing more music. I will be happy to produce more guitar albums and also plan to explore my songwriting in Bangla. So let's see and hope for the best.
"Playing with my band Krosswindz for 7 years was a great learning ground. This was when I learnt how to stack sounds, understand arrangements in a song and explore live playing."
- Neil Mukherjee
Watch and listen to Neil Mukherjee's latest release below: