We spoke to Toymob & Inspector Maal from IJA about their new release PYAAS - The Thirst
On Thursday, March 30, Uttarakhand/Delhi-based electro pop outfit IJA released their sophomore EP, Pyaas – The Thirst
. Edging further into Molly and Nunni's saga, the successive release since the band's debut from 2015 –
VitaAmin Sex
– marks IJA's furthered foray into their quirky and psychedelic hip hop groove. Comprised of Ashhar Farooqui of Toymob and Don Bhat+Passenger Revelator fame, and percussionist/producer Sahil Mendiratta a.k.a. Inspector Maal, the band presently misses guitarist Puneet Jantu who was part of the debut release. Based on Farooqui's reply: "
Sanyaas
" when asked about it, Jantu's absence seems more like a short sabbatical than an exit. It seems like he may make a reappearance soon enough considering that the band said, "OMG please close your windows and doors, you've just summoned the darkest force that has ever existed in the realm of the dark arts. You shouldn't have taken his [Jantu's] name. Chanting for you now, 'Any holy spirit passing by please protect our friend Aditya.'" A statement that hints at interesting prospects for the future regarding the presently elusive third member.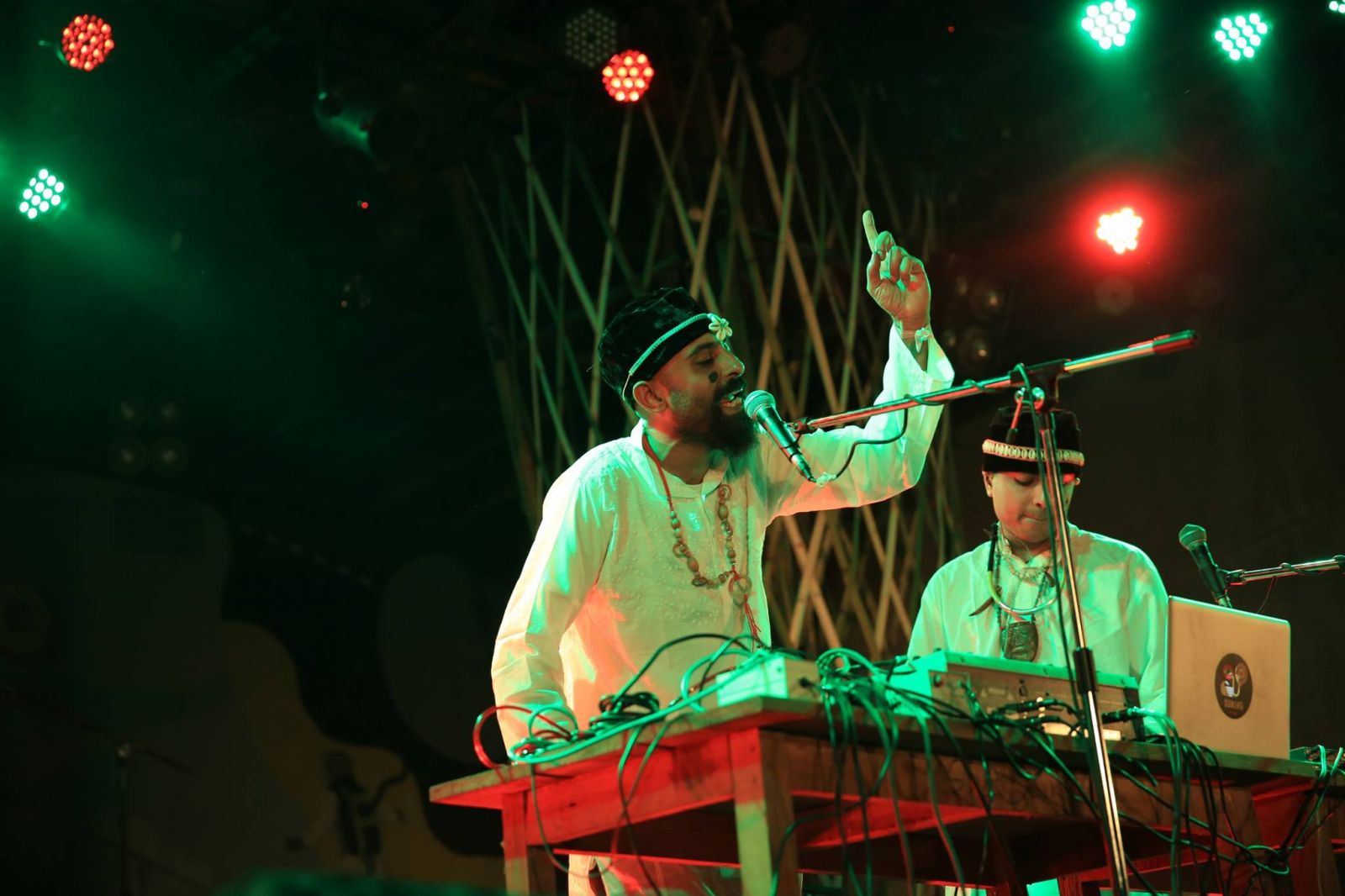 Much like the debut Pyaas – The Thirst was recorded in parts at Ashhar's home studio in Uttarakhand in the midst of the hills, and percussionist Sahil Mendiratta's studio in Delhi, Inspector Maal Studios. The recording sessions were much less a conscious effort to produce an EP to fit a certain bill, and more a result of dispensing musical prescriptions to cast "spells," as Ashhar would put it. "Listen to it for seven days and it will change your life. Especially good for piles and astral travel," the duo collectively answered when asked about the direction of the new record, and their experience with the songwriting.
Layered with Farooqui's aggressive sensibilities akin to Toymob's works, Mendiratta's well-worded rap verses, fused with deep acid (read lysergic) bass lines, and quirky Bollywood dialogue samples, the four-track EP runs through a little over 19 minutes of psychedelia. It stays true to the concept story surrounding the creation of IJA (which is loosely based on real characters from the members' lives) with verses cleverly strewn into the oddly quirky and outrageous adventures of the primary protagonists as painted by the unpredictable grooves within the music, which serves as a perfect glimpse into the furthering of the universe the duo have seemed to create with their act.
At the moment IJA are planning to set forth on a cult recruitment tour for the new EP – calling it a response to "death threats" coming from their ardent followers – beginning on April 21 at antiSOCIAL in Delhi. Further tour dates are yet to be revealed to the general audience. When asked about what they plan for the future of IJA we were assured, "We are not planning for what you think to be the future. Time exists on every realm. We believe you know." So, you can never really be sure.
The story note attached to VitaAmin Sex tells of the beginnings of "Nunniraj," and an excerpt from the second episode to the story reads: "NUNNI & MOLLY moved into the cover of the never ending forest, where they mastered the black arts under the tutelage of two world famous hakims, Ashraf - Mehndi. Now with the help of their new found powers they pledge to do nothing." - IJA
Listen to PYAAS- The Thirst here