At a time of a very stagnant and stable music scene, comprising of generally commercial Bollywood and Indian Folk music in the city of Ahemdabad, came together three frustrated musicians (Shwetaank Gupta, Sahil Abhichandani, Raag Sethi) deciding to quit begging for shows and come up with their own music with a sheer objective of bringing the lost musical culture back in the city and put it back on the national/international scene with quality involved in all aspects. Thus, forming their Experimental-Fusion Jazz band, Time Wise.
As much as one would think of the name having certain logic behind it, it only had a very clear cut reason to it, "it was taking too long to think of a name, so we kept it time wise." Says Sethi. Time wise, in addition to its founding members added a few very talented membersDhaivat Jani on Drums, Sahil Abhichandani on Vocals, Harmony Signaporia on Vocals, Raag Sethi on Guitars, Harmish Joshi on Saxophone, Mark Damania on Bass Guitar, Nayan Kapadia on Keyboards, finally becoming a 7-piece band.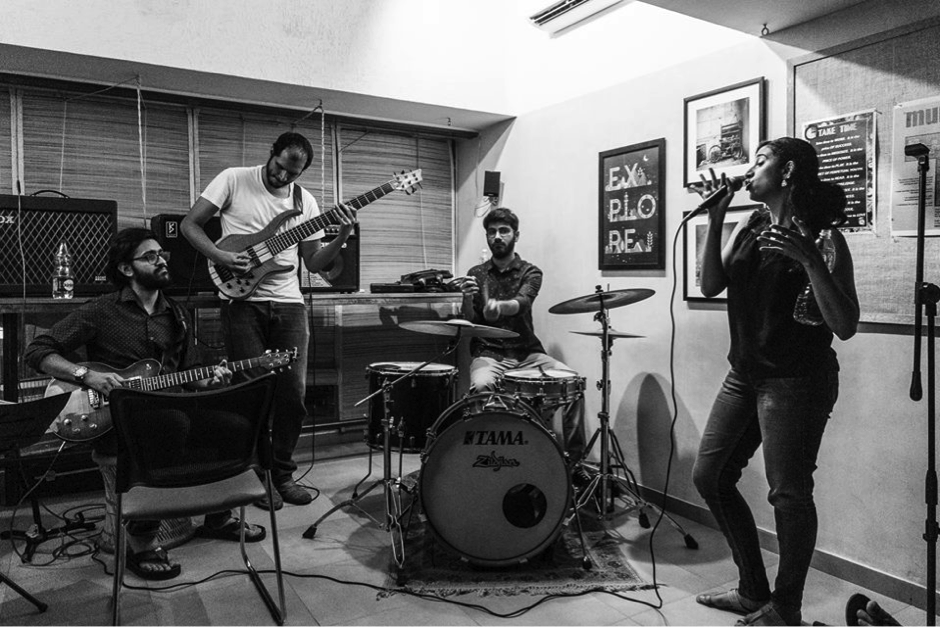 Sethi articluates about Time Wise music being Jazz, as he realizes that every guitarist has some romanticism with Jazz and every guitarist has to learn Blues at least once in their life. So the band just decided on igniting their passion on doing what they love, having their freedom of creating any kind of music they like with same genre. He (candidly) adds that, they are fortunately/unfortunately pretty much the worst kind of musicians as they don't take life as an inspiration for their music. They consider themselves as musical geeks, with exploring musical ideas and go by the logic of 'for the music and by the music.' Time Wise lists up Snarky Puppy, Charlie Parker, Stan Getz and Dream Theatre as artists they like. The technical aspect of Time Wise music is surely evident of their musical geekiness as expressed by them. However, Time Wise is not bound by standard rules. Their composition goes rather starting with music and then adding lyrics to it. They were pretty sceptical before starting this project but with their live and raw performances on their YouTube Channel, being their highest USP, they noticed that people are liking their stuff and considered it giving it a shot. "We believe in recording live music to give a feel of how our music would actually sound to the audience, without any post-processing or auto tuning." Says Sethi.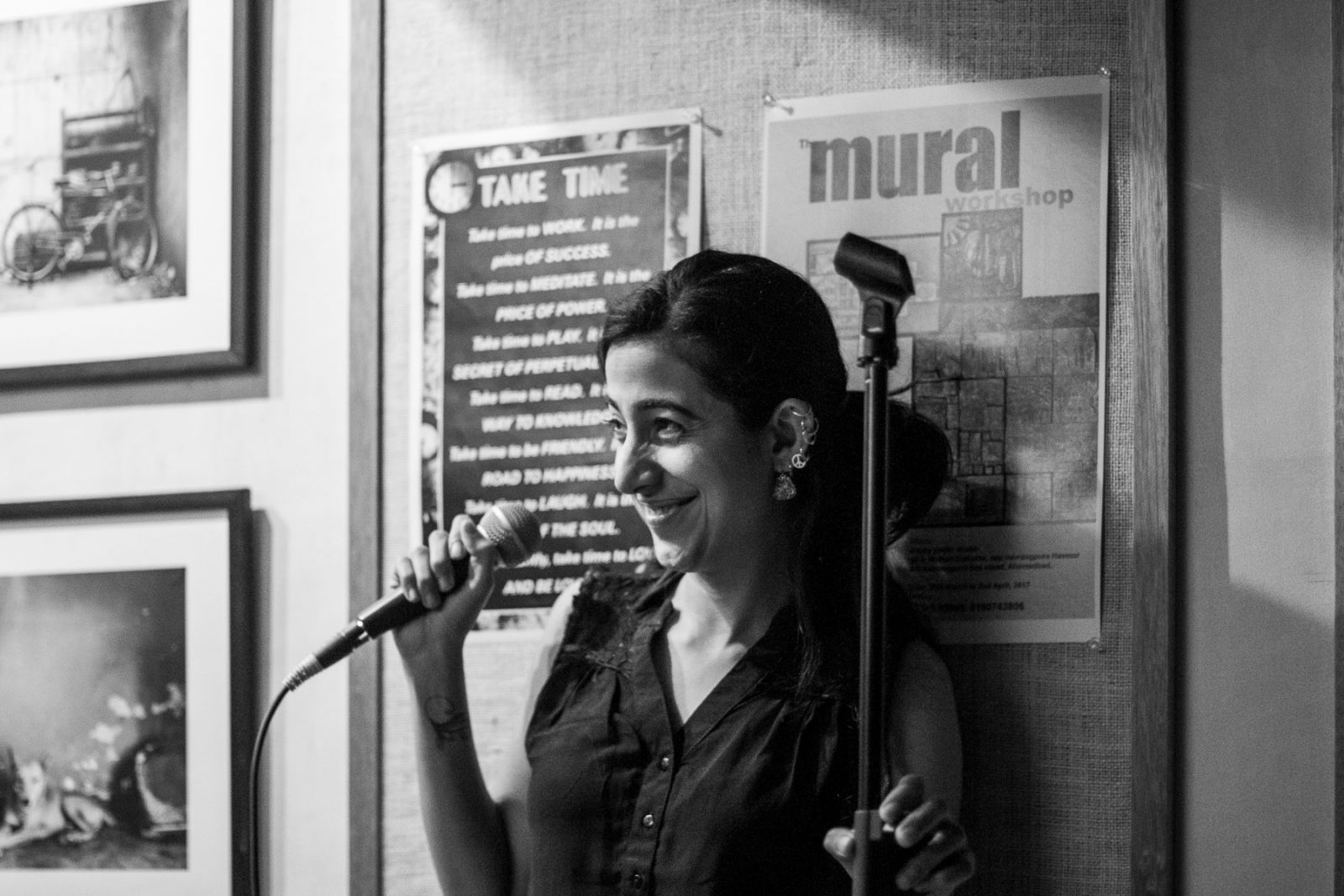 Time Wise are passionate about Jazz, evidently, they organised the highly successful and appreciated Ahmedabad Jazz & Blues Festival. The first edition of the festival was executed in 2013 and the second in 2015. Both the seasons were sold-out with more audience willing to be a part of it. Alongwith that, they have quite a few things lined up for them this year with their album coming out by the end of the year and a lot of gigs lined up. Sethi adds, "We have our band's debut at the Piano Man, Delhi. We are pretty excited about it since this place is where every jazz player wants to perform in India." They also have a future plan to take their festival to greater heights by adding artists from all across the country.
Check out Time Wise live music video "Chasing Magnets" below: