2012 was a great year for Indian independent music, but let's not forget all the other stuff that we've been digging throughout the year. We begin our roundup of the
2012 was a great year for Indian independent music, but let's not forget all the other stuff that we've been digging throughout the year. We begin our roundup of the year gone by with staff lists curated by all of us here at RSJ, and beginning the sit-down meet-and-greet is one of our editors AKHIL SOOD with his top five international albums of the year.
5. Offspring – Days Go By
It's a tricky situation: Should a band like The Offspring, whose days in the sun are long gone, try to reinvent themselves ala contemporaries Green Day? Or should they stick to what they know best, i.e. catchy, energetic punk-pop songs with a sizable boost of caustic wit and sarcasm? Or should they just call it a day? A tepid reception to Days Go By, which falls firmly in the middle category, indicates that fatigue has set in. Which is quite unfair, since the band is still writing those incredibly memorable choruses and Dexter's still got that ironic and disaffected delivery, albeit with some level of sincere introspection now (which was never their thing). Of course, Days Go By makes this list thanks to nepotism (this writer has been a huge fan since like forever) and nostalgic value (a rerecorded version of classic 'Dirty Magic' stands out), but there's quality songwriting in there too, even if a lot of it's been done before.
Check out 'Dirty Magic' from the album Days Go By
4. Soundgarden - King Animal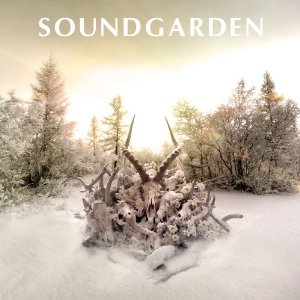 There was a suspicion that the unreasonably long wait for a new Soundgarden record would end badly: Either they would never reform, or they would, and put out a shitty derivative album that people'd be too afraid or sentimental to trash. But then King Animal came out in 2012, dispelling all such fears quite unequivocally. Still unambiguously 'grunge' (ugh), the record recreates that crystal emotion you get when you meet an old, old friend after ages. And the chemistry's still there. Let's hope they can make up for all the lost years with whatever comes next. Actually, let's just hope something does come next first.
Check out 'Bones of Birds' from the album King Animal
3. Tame Impala – Lonerism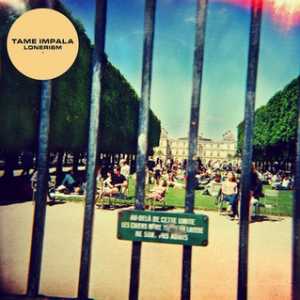 There's something very fascinating, charming even, about Tame Impala – the indulgent rock 'n' roll/indie psychedelic jam-band vibe has been done to death some centuries ago. And yet, their interpretation of the sound is fresh, almost innovative. Added to which, the crafty songwriting and the inherently modern aesthetic ('Be Above It', 'Apocalypse Dreams') makes Lonerism a highlight of 2012. The languid vocal delivery settles in cozily behind the fuzzy production, and the elaborate and comprehensive instrumental interplay springs forth from the mix quite spectacularly.
Check out 'Be Above It' from the album Lonerism
2. British Theatre – Dyed in the Wool Ghost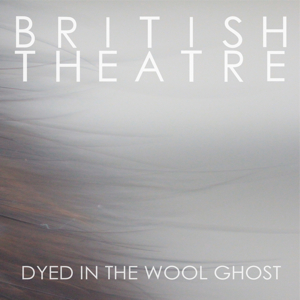 Rising from the ashes of Oceansize, British Theatre have, in a matter of months, created a tiny little niche all for themselves, denting a hole in the music consciousness of thousands of fans. This sort-of-debut (there was a three-song EP before this one) marks them out as ones to watch out for, thanks to the splendid ability to craft subtle yet powerful and moving songs over quite exquisite production values, with each song showcasing a different facet of the character the band holds, yet fitting in with the larger storyline.
Check out 'Give A Man Enough Rope and He Will Hang Us All' from the album Dyed in The Wool Ghost
1. Godspeed You! Black Emperor – Allelujah! Ascend! Don't Bend!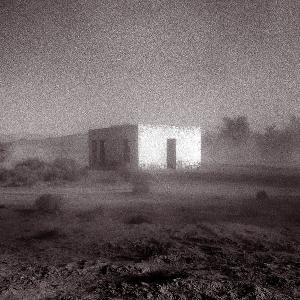 Whitecap after incendiary whitecap washes ashore, as melodies make heartrending appearances in this journey, ultimately merging into the glorious ocean of sound that is Godspeed. It's the return of the prodigal sons. Or something. The relentlessly experimental and avant-garde leanings that Godspeed dedicated themselves to all those years ago, rebelling against all that was wrong with the world in their special way, seemed lost forever following their indefinite hiatus a decade ago. But, stealthily back they crept into our lives, returning with a vengeance: two gigantic 20-minute exploratory compositions that the word 'song' doesn't quite do justice to, and a couple of stirring drone tracks, a tour, and all the personality and creative restlessness that defined this ensemble in the first place. Like I said earlier, all's good with the world again. And yes, labeling them as 'post-rock' is a grave injustice still.
Check out 'We Drift like Worried Fire' from the album Allelujah! Don't Bend! Ascend!

Photo by Lakshman Anand